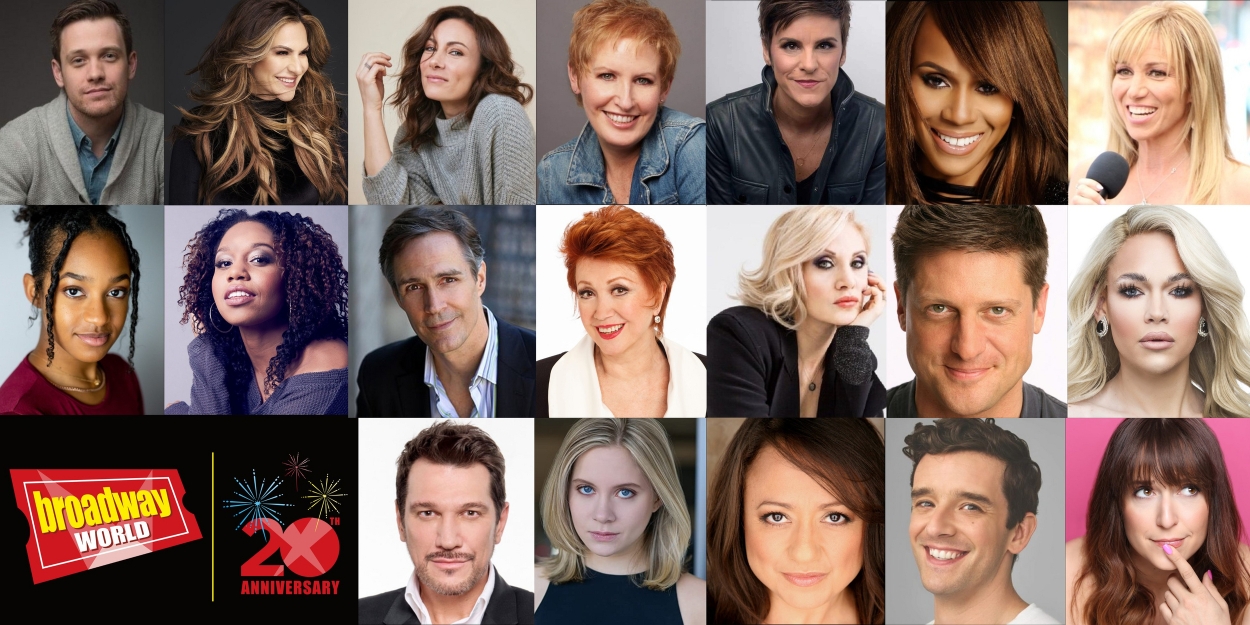 Lineup of Emmy-, Grammy- and Tony-Winning Artists Announced for BroadwayWorld's 20th Anniversary Celebration Concert Benefiting Broadway Cares/Equity Fights AIDS
Tickets are now on sale for the May 21st concert at New York City's Sony Hall.
BroadwayWorld, the #1 online destination for Broadway, theatre and live entertainment news across the globe, will celebrate our 20th anniversary with an exciting lineup of award-winning legends and rising stars at its 20th Anniversary Concert. The evening will feature performances and appearances from Michael Arden, Shoshana Bean, Laura Benanti, Liz Callaway, Jenn Colella, Deborah Cox, Debbie Gibson, Olivia Elease Hardy, Brittney Johnson, Howard McGillin, Donna McKechnie, Orfeh, Christopher Sieber, Blair St. Clair, Paulo Szot, Elizabeth Teeter, Natalie Toro, Michael Urie and Jessica Vosk, as well as others who have streamed across the website during its 20 years of unparalleled growth.
"In 1997, from my college dorm room at Syracuse University, I created a website as an ode to The Phantom of the Opera's Michael Crawford as a way for his fans to come together," said BroadwayWorld Founder Robert Diamond. "Never in my wildest dreams did I imagine that it would evolve into an online community for theater lovers and professionals from all around the world, or that twenty years later, we would be celebrating this milestone with so many talented artists. I love the theatre, I love this community and we ALL love Broadway Cares."
As previously announced, BroadwayWorld's 20th Anniversary Celebration Concert will be hosted by Tony Award-Winning Broadway legend Chita Rivera, along with her longtime friend, BroadwayWorld's own Richard Ridge. The festivities will take place on Sunday, May 21, 2023 at the iconic Sony Hall (235 W 46th St., NY, NY), in the heart of Broadway's theatre district. Tickets for the event are now on sale at bww20.broadwayworld.com.
BroadwayWorld's 20th Anniversary Celebration Concert creative team includes direction by Broadway veteran, longtime friend and occasional BroadwayWorld contributor Richard Jay-Alexander, choreographers Baayork Lee and Kyle Garvin, and Richard's frequent collaborator, musical director Kevin Stites, with Nellie Beavers serving as Executive Producer.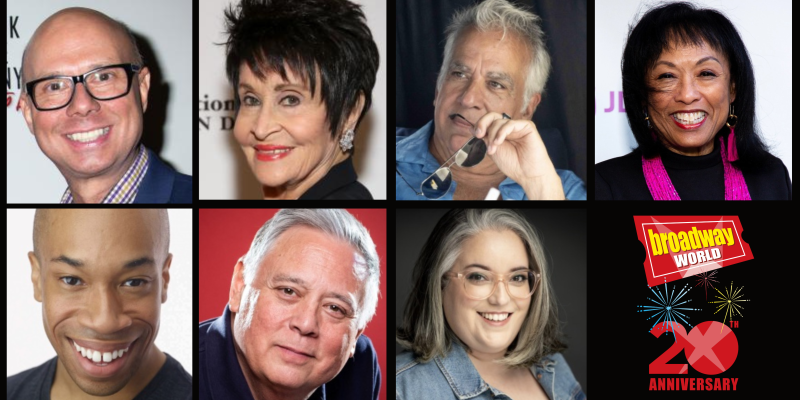 About BroadwayWorld
Based in New York City, BroadwayWorld.com launched in 2003 and is now the largest theatre site on the Internet covering Broadway, Off-Broadway, regional and international theatre, including the West End. Reaching over six million monthly visitors in 100 US cities and 45 countries, BroadwayWorld delivers complete up-to-the-minute theatre news, in-depth interviews, extraordinary photo coverage, entertaining video features, lively message boards, ticket discounts, reviews, and more.
As an industry leader in all things live entertainment, the site's coverage includes TV, Film, Streaming, Movies, Music, Concerts, Opera, Dance, Classical Music and more with exclusive features for industry professionals and ticket-buyers.
For the latest updates and news, follow BroadwayWorld on Facebook, Instagram, Twitter and TikTok.