Industry Interview: Inside AKA NYC's World of Creative, Integrated, Digital and Experiential Advertising & Marketing
With offices in the United States, United Kingdom and Australia, AKA is a global integrated agency servicing the arts, culture, leisure and entertainment industries.
With a unique mixture of analytical thinking and bold creative vision, they collaborate with clients to engage with the widest possible audiences-creating advertising and experiences that speak to the core values of each individual brand.
Led by Managing Partners Elizabeth Furze & Scott Moore, AKA NYC delivers innovative solutions across media, marketing, partnerships, experiential, digital, creative, content, insights, and campaign management, with a proven record for producing sales-driven campaigns for premium must-see productions, exhibitions, events and experiences.
Furze and Moore were recently joined by Executive Creative Director Bashan Aquart and SVP of Creative Strategy and Experiential Design Amanda Blackman for a chat with BroadwayWorld about the AKA vision, how it all got started, and where the industry is headed.
---
Let's start at the beginning, the US arm started in 2008?
Elizabeth: The UK office was formed in 1995. I had worked with the London office for many years and I came here in 2008 initially to consult on a couple of projects, one of which was Billy Elliot. That was with the intention of staying 6 months... getting the show up and then going back. Then, pretty quickly, we saw that there was an opportunity for something here. I stayed and set up a marketing consultancy that ran through 2010 when Scott joined us and we launched the agency officially in 2010.
What gave you the confidence that there was room for another agency at the time?
Elizabeth: There were no other full-service agencies in 2008. There were traditional advertising agencies, separate digital agencies and separate marketing agencies at that point. Everything was separate. I think just SpotCo had brought in digital at that time. It was still a very segregated marketplace in terms of the agency offerings and AKA has always been full-service, with everything under one roof. We thought that there was a different way of thinking, that just wasn't being offered here. That's where we saw the opportunity.
Did coming from an established UK-based agency help in getting the first Broadway clients?
Elizabeth: I think certainly one of the things we considered when we launched the agency here was that opportunity (because we also launched an agency in Australia around the same time). The increase of global shows opening, and having a global perspective and a global footprint, meant there would be a benefit in shows being able to operate in three markets or more with one agency concurrently. We've done that now with a couple of shows.
Scott: It's also interesting because the Australian office was opened by an Australian who had been working in London. She actually was familiar with two of the markets when she was running the Australian office. Liz was obviously very familiar with the London market when she opened the office here, and I had spent a lot of time working on Chicago The Musical in London. Oddly enough, the three people that were opening these offices were actually very familiar with all of the other territories that we were in. It became really easy to speak about things from a global perspective.
Does that come into play now with clients to say, "You're starting in London, you're hoping to go to Broadway and then you'll go to Australia. We'll service you the whole time." Or is it case-by-case?
Elizabeth: It's case-by-case. It's certainly not the only way we work.
Scott: I don't think we always speak to the clients that way. It's just something that's always in the back of our mind. There's a benefit to having a 360 degree perspective.
Do you share data back and forth, and best practices between continents?
Elizabeth: We definitely do.
Does the creative also flow across? Like if a show is in London, will you say we want to tweak the creative or has it been locked in?
Bashan: We rely heavily on these guys to give us some kind of strategic point of view- reasons to change, reasons to evolve the creative. It's never out of sheer desire to just change a thing. Sometimes we get things that will change mostly from a copy basis and keep the visual brand integrity. It depends on how long something's been open there, and how much market penetration it's had. It varies.
Elizabeth: For example, there are shows that we've worked on in the past that have been playing concurrently in multiple markets. Matilda is a great example. It was running concurrently in London, New York and Australia, so we have offered an integrated service. What's fantastic is that the Australian office can pick up what we've done and run with it over there. It creates a shortcut in sharing those assets.
Scott: Yeah, I think the thing that's probably most interesting is this whole social approach to Harry Potter.
Elizabeth: Yes, that was fantastic! The digital team is integrated globally and one of the things that enables us to do is 24-hour social moderation. In the world that we live in today, having people on the ground all hours to respond to audiences in real-time has been tremendously useful.
Are there challenges as well?
I certainly wouldn't say that there are no challenges to sharing work from a global perspective, but there are moments in a campaign's history... opening night for example. We can shoot a show here, shoot the opening night, shoot the party, send it to London, they can edit it overnight, and then we can get in at 6 o'clock next morning and we already have it. Just in terms of the speed that you need to work in a digital day and age... there is tremendous benefit to it.
By all reports, Harry Potter is a show that's easier to sell. What is the approach when you see something in a reading or early phase and you go, "Oh dear god, how are we going to market this?"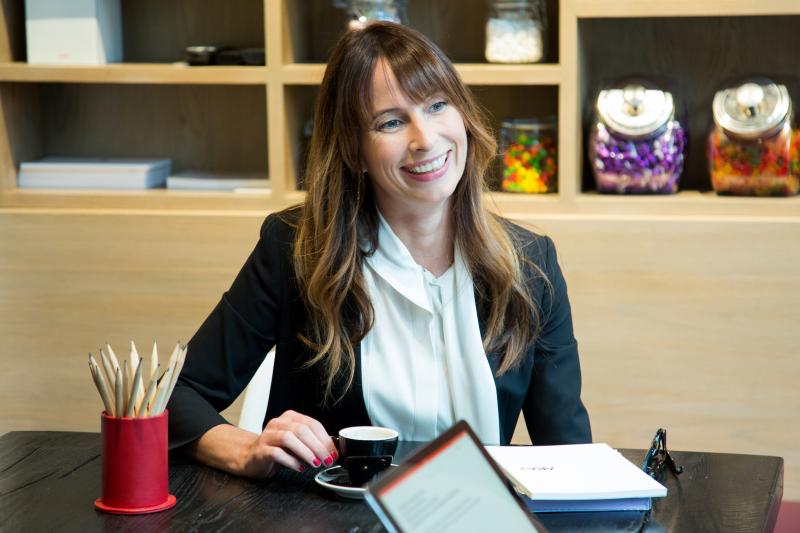 Elizabeth: Firstly research. Just having been in this business for as long as we've all been in the business, you can see what you think the likely hooks are going to be. We have an in-house research panel that we built over a couple of years called "Show and Tell." We have a database of 12,000 regular theater-goers. We built that service very specifically so we could arm ourselves with as much real tangible information about theater-goers as possible for all of the different properties that we're working on. We go out to that research panel to really ascertain in the most scientific way as possible, how much impact the different elements that any show is offering, might have on the different audience groups.
Then we take all of that information and put together a positioning outlook that guides all the creative and all the thinking we do. Whether that's media planning and buying, partnerships and promotions, extensions of the digital campaign, etc.
Scott: I think you could imagine, there are a ton of really muscular conversations happening internally before we've talked to clients. Liz and I have been very careful about making sure that we've asked the right kind of people to join our team. Everybody brings something unique to the table. I think that there are moments when the best work comes out of the biggest disagreements. When you understand what the challenges might be and are willing to talk about them honestly is when I find you come up with some of the best solutions.
Are the show's producers open to that? If they say, "We think this show is for middle aged women," and you say, "Our research says they hate it, but teenage boys like it"...
Elizabeth: They are, more now than ever. There is so much more data that is available to the marketing and advertising agencies, and therefore the producers, about the way audiences are responding to different sales tools we put into the market place.
Scott: I think 30 years ago when I got into the business, it was very much sitting in a room with a producer, who would talk about what their friend saw. I think the producers today are savvy enough to know that the majority of the audience makeup is NOT the people that they hang out with. You can't always use what your friends say to be the best guiding tool.
Bashan: It also helps to take some of the subjectivity out of selling a creative idea. The data sometimes helps you get to a place where you can build consensus around an idea, not that you just 'like it'. It's definitely more fun to drive on intuition, but you need to know if it works or not.
Is it hard when the data disagrees with your intuition?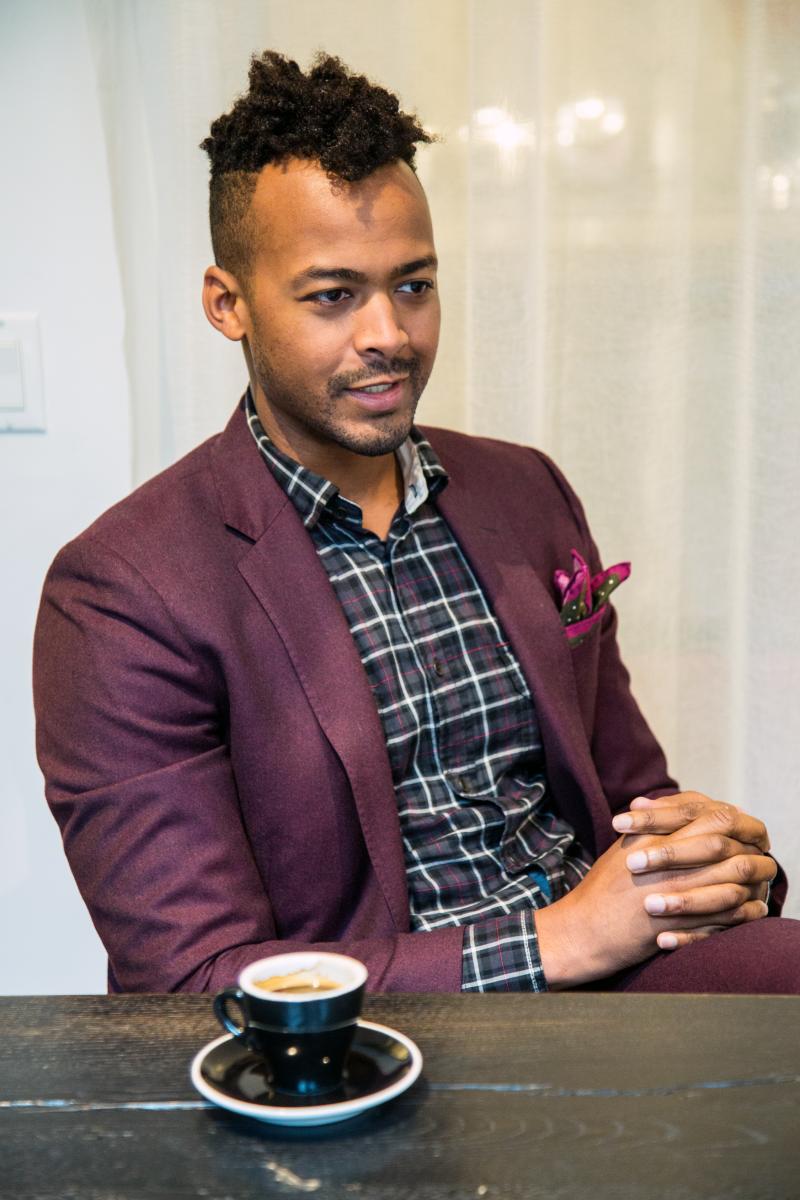 Bashan: Yeah, definitely. I go home and I cry and then I come back in again I make the thing that the data tells me I should make. [Laughs] But, it's part of the process and part of the joy is the collaboration with these guys to make this thing come to life. Because at the end of the day, if no one comes to see the show then it doesn't matter what the creative was that you liked. It matters if it's effective.
Scott: But, it is an interesting question because I think it actually points out the level of passion that the producers bring to their ideas. We're not having that conversation with the producer about something that may be hard for them to hear. It's very easy to be empathetic, because you've had the same kind of conversation with yourself when you want to go down a path that the research says isn't the way to go.
Bashan: It doesn't make it any easier to say or hear [Laughs], but it makes you understand the process.
They still throw their coffee cup back at you.
Scott: We have never had that happen [Laughs].
Amanda: We really see ourselves as partners with our clients and we owe it to them to give them our best thinking and our honest opinions that are always informed. We have those tough conversations between ourselves and with our clients, because that's healthy tension... it's just a fact!
Bashan: We generally try to have pretty robust discussions around artistically what something means: trying to find the drama in the story. Should it make you laugh? Should it make you cry?
Elizabeth: That part of it is really interesting. On a lot of the shows that we work on, we will meet with the creative team of the show, not just the producer, and really get under the skin of what they're putting on stage. What's the intention of the play or musical that they're putting on stage and how we can take that information and see how that can spread to the advertising campaign.
Do the creative teams stay involved to make sure that the voice on social media or the voice of the taglines is right?
Elizabeth: It depends on the show, at what stage of its life is in, and who the creative team are. Some creative team members are more interested in doing that than others, but every show is different in all things.
Bashan: We had a really good time working with creatives on a particular show-Hand to God. It was written by a guy with a particular voice, Rob Askins. We collaborated pretty deeply, developing the social voice of that show, mostly because the character that was speaking, Tyrone, had a very specific voice and point of view.
Another really great experience was working with Bartlett Sher on the recent revival of Fiddler on the Roof. Very early in the process of developing what that show was going to look like, he insisted that we come in and watch these performers dance. The dancing was just so incredible, it had this beautiful combination of a celebration and people coming out of oppression and really having the movements mimic that.
Then we tried to figure out how to incorporate that into this television spot. A lot of that was sitting with the cast, but also having the sketch artists come with us on this journey so that they could get the particular moments that we would ultimately capture in the spot that we created.
Elizabeth: That dance lab really inspired the look of the campaign. It was giving us that early access to the development of the show that really helped inspire that campaign.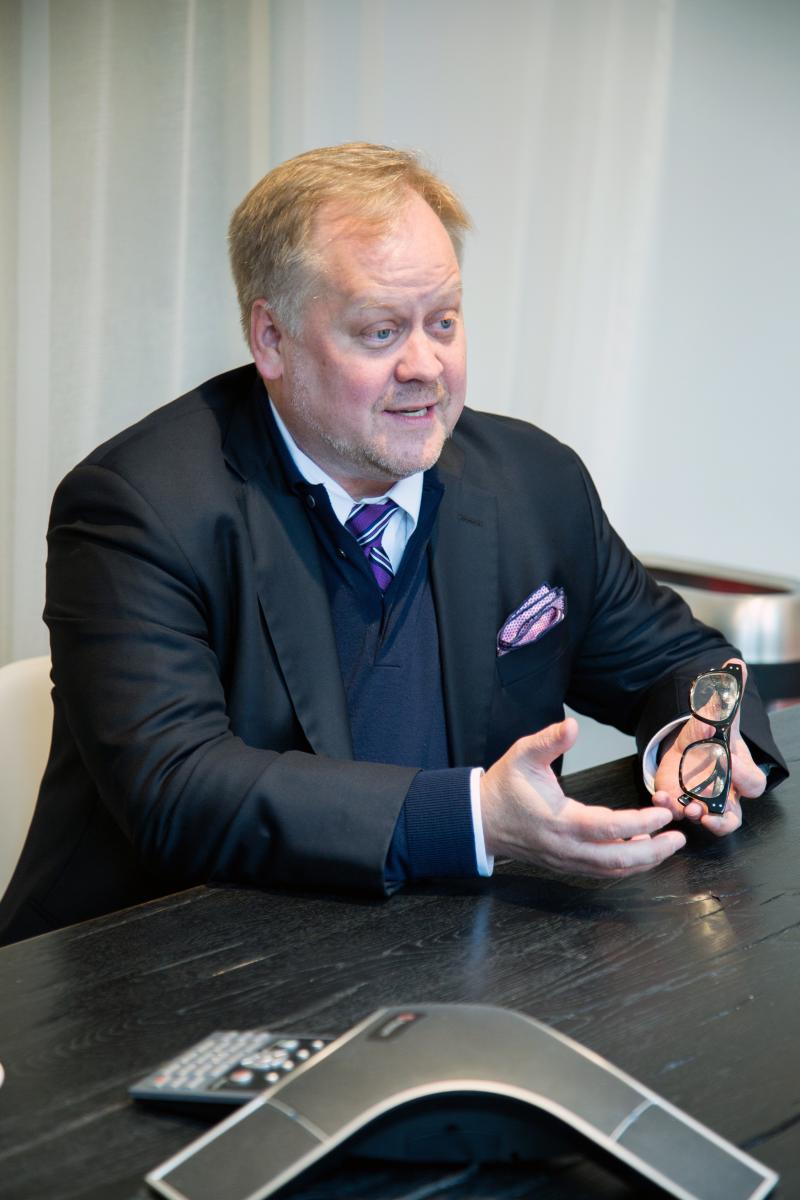 Scott: We're like kids in the candy store. We get to do this thing, we get to create this wonderful advertising, based on the work of these incredible creative teams, about things that you can very easily be so passionate about. Amanda is the newest person to our team, but she's somebody we've known for a long time, and part of the reason that we were so attracted to Amanda's advertising mind is that she's a Yale Drama grad.
What's the pitch process like with a new show, a new producer that's evaluating you guys and the other agencies out there?
Scott: It depends. Some producers come with a brief of what they want to see and what they want to hear, and we try to be very faithful to that request. The hard thing is, when in a situation like that - you're talking about a new show and you're very excited about the possibilities... At that point, you've got research to go off of, but you also have this kind of permission to do more things than you would ever be able to do on a running show that has economic realities. You can talk about ideas that are bigger than the room in hopes that they can become distilled to smaller ideas.
Is it cut-throat between the agencies?
Scott: It's kind of like the Sharks and the Jets. Every once in a while we go out in an empty parking lot and have a dance-off. [Laughs]
These are people that we have known and been friends with for a long time. We're in a business where even the people that are your "competitors," are people that you're happy to be in a room with, you're happy to have a drink with, you know? I mean we'd like to think that the best idea wins. Whatever is best for the client is ultimately what's best.
Amanda: The competition makes us better... let's be honest.
What are the things you highlight when you know that somebody's talking to the others in the space?
Elizabeth: I don't think we focus on trying to highlight differences. We just focus on what we do and what our intentions are.
You've executed a lot of firsts in market ideas. For new things, how do you pick and choose what you're going to try?
Elizabeth: It's one of the interesting things about this business, because the business itself is so risky, there's a certain responsibility to minimize risk in the advertising choices that you make. But, at the same time, to do something that's never been done before is innately going to capture more attention than just running another ad that's been run 500 times before in the same way for a different property. We really look for things which are, first and foremost, right for the show and what the show needs to communicate at that time, to speak to the greatest audience for that show. If they can be something that's going to capture the consumer and audience's attention in a way - because it's new and exciting and interesting, then that's the cherry on the cake.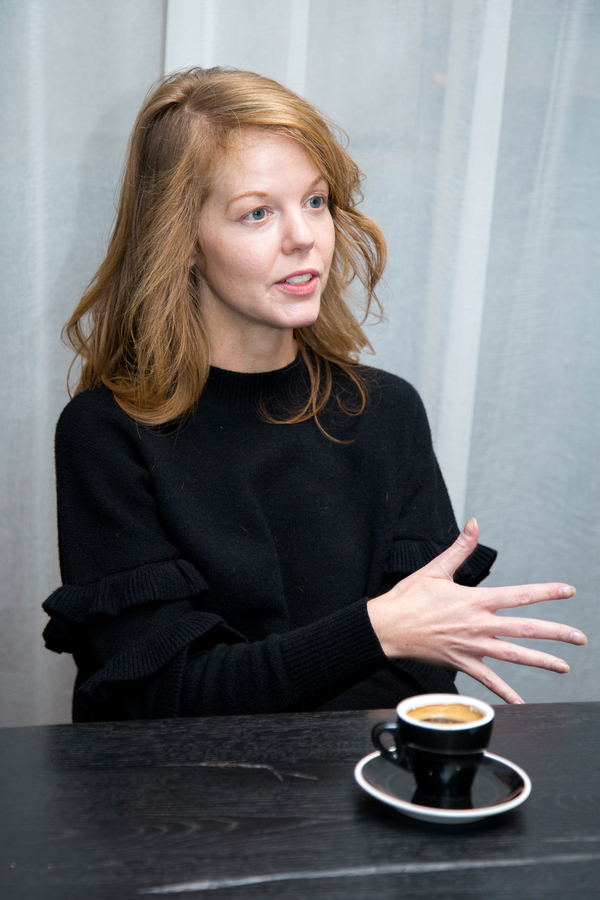 Amanda: One of the reasons that I was so excited join AKA and why I'm always just admiring the work is because it is innovative and effective most importantly. We're not out to do something new for the sake of it. We're being proactive in getting out ahead of the consumer wants and needs.
I haven't worked in the theater industry professionally for the last, gosh, 15 years. I've been working in experiential marketing. The great thing for me coming in is I'm slightly naive and I don't know what can't be done. I just look at it as a road block. Like, when I hear, "Oh, we can't for this reason, or this reason," I'm here to say, "Well, why not? Let's look at it a different way,"
What sort of experiential things are we going to see in the Broadway space coming up?
Amanda: Well, the interesting thing to all of us is that by definition, theater and Broadway is the most experiential thing there is in the world! It's a very natural extension to start thinking in experiential way. To all of us, that's very much channel agnostic. That's not merely meaning live events. We're also thinking online, offline, the entire funnel of the experience from the moment someone first learns about the show, through the time they buy a ticket, and they go to the show, and they talk to their friends after. Things only happen by accident or design, so as much of that experience is we can design the better.
Elizabeth: Charlie and the Chocolate Factory has been extraordinary because we designed the front of house in such a way that it is a non-traditional front of house. It's not showing the show. It's feeding in to the imagination of the audience. We introduced things like 'Don't Push This Button.' Things which are very much of the Dahlworld, Wonka-esque.
We've seen such a tremendous amount of people sharing photographs of themselves engaging with that front of house, that the reach of that show from a social perspective has been fantastic. If we can emulate those kinds of experiences for theater, it's only going to breed success for the way that we're able to get the word out for different shows to the world.
Right now, it feels like everyone's designing and creating ads that have to work across 7,000 different real life sizes and screen sizes. What is that like?
Scott: Since the agency opened we've always thought across platforms. It almost never actually starts with the artwork itself. It's what kind of experience or feeling do we want you to generate around this thing? And then starting there, you know, it could start on online. It could start from an outdoor experience, and it could start from a TV spot in a sort of traditional fashion. And, also from a direct mail piece. Any of these things are really exciting entry points. It's just a matter of, what is that kernel of a seed of an idea within this thing that's going to connect to someone?
Elizabeth: The agency itself formed in 2010, so most of our creative team are actually cross-platform creators anyway. We don't have one set of people designing posters, then another set of people designing digital ads. It's all ad content. It's all one team, and all in the same space.
Amanda: I think of it as world building. I think of it as designing the entire experience.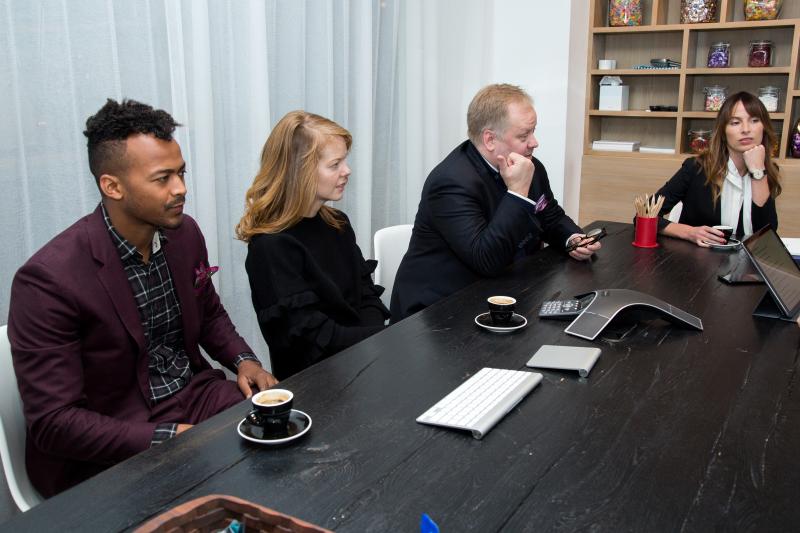 What is the expansion like outside of the Broadway world?
Elizabeth: We've got some non-Broadway clients, which is super exciting. We're working with New York Botanical Gardens. We're working with a retail client right now as well, a designer outlet mall that's opening in Staten Island next year called Empire Outlets. What's fascinating about all of the nontheatrical work that we're doing is that it's all about getting people to go places, because ultimately that's what we do.
We live in a world where it's very, very easy to stay at home and watch Netflix or download a movie from iTunes. We're in a the business of motivating people to leave their homes and go and have a shared experience with other people. I think any business that falls into that vertical is tremendously exciting for us.
But the focus is still on live things?
Elizabeth: Yes, exactly. Getting people to go places and to have experiences with other human beings. It makes the world a better place.
Scott: Of course it does.
Amanda: World peace!
Elizabeth: Yes, that's right.
Scott: You know we haven't done - we're not doing any political ads yet...
Elizabeth: No, not yet.
Maybe 2020?
Scott: Exactly.
What are you most looking forward to that's coming up?
Elizabeth: There are some amazing shows that are opening, so I'm looking forward to those. I'm going to be biased and obviously the shows that we're working on are the shows I'm excited to see. [Laughs] In terms of what I'm excited to see in the agency, it is the development of more experience-based advertising- being able to directly reach consumers and engage them in a very interactive way. I think it is something that we're going to see a lot more off in the business and I'm excited to deliver those kinds of initiatives to our shows.
Bashan: Some of what we've been able to do, what we're able to do with initially with Charlie in terms of thinking about how the advertising can move into a more experiential place is the most exciting place for us to start really telling stories. And, not just with the technology that we will ultimately have at our disposal, but also the stories that we will get to tell with those new technologies. This is going to be a great collaboration process between Amanda and the rest of the creative department. That to me is one of the most exciting things. What are the projects that are going to come down the pipeline that will allow us to push something that far?
Amanda: I literally cannot wait to get out of bed and come to work in the morning because I think that we're at such an interesting time, not only in the agency, but in the industry. This team and this agency and where we're going, with our clients and partnership, is so interesting. I really think we could disrupt and affect the industry for the better. We feel so passionately about the art and I think we can, not only extend to that art into the world, but bring in new audiences. That is why we all got into this business. We are passionate about the art. We want to share it.
Scott: I think that we're at this moment where we stop calling what we make advertisements and start calling them entertainments, because we're in the world where people do not want to be advertised to. All of us enjoy something that we enjoy.
Photo Credit: Jennifer Broski
For more information on AKA visit aka.nyc