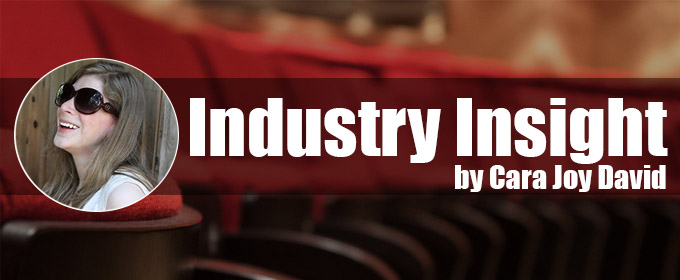 Industry Insight - by Cara Joy David
Industry Editor Exclusive: The Year Away for FringeNYC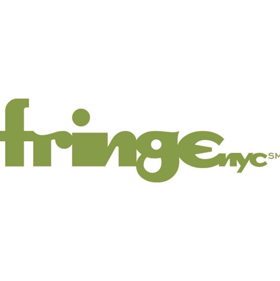 When FringeNYC announced in fall 2016 that it would take a year off, some wondered if it would come back. After all, since the festival began in 1997, many others have sprung up around the city. Is there really still a need for it? FringeNYC producer The Present Company believes there is.
"We started FringeNYC because we were a theater company and we couldn't afford to take our show to Edinburgh," Producing Artistic Director Elana K. Holy said. "We're doing our adjudicated festival for the kids we were then."
And what does she mean by adjudicated festival? Well, now there are two parts to the Fringe, an adjudicated festival and a Bring Your Own Venue ("BYOV") component. Both will take place in October, a move from the old Fringe's hot summer slot. The adjudicated festival is what we remember of FringeNYC--a festival where emerging artists apply and either get accepted or they don't. Except the reboot is smaller. In 2016, FringeNYC had ballooned to 200 plus shows. This year it will be just 100. Coincidentally, Holy noted that they received about half the applications, down from over 800 to just over 400. That might be because media attention to the relaunch has been weak. Many spoken to didn't even know that it was coming back (though, granted, some also didn't know it had left). If you are accepted, the participation fee is $1000 (up from $750 in 2016) and a lot is covered, such as insurance and "how to" programs.
The reduction is welcome to Holy, her staff, volunteers and others as well. Producer Jack Thomas, who produced one show at FringeNYC and a FringeNYC show off-Broadway, said the program guide had become overwhelming. "The program was so much to read, with no real information," he said. Indeed, an open secret in the press world is that most in the press simply ask the press agent for recommendations and ignore everything else. I personally could barely get through the promotional postcards I received.
Then there is FringeBYOV, in which venues in the outer boroughs can apply to be part of the festival. Artists can put on their show at one of those venues and still be listed in the Fringe program. This is generally for people who need less help; artists who can go it on their own but want to turn to the Fringe for marketing. The participants in FringeBYOV don't get the "Producing 101" type programs participants in the adjudicated festival get, but they can set their own ticket price and showtimes. Each venue pays a $2500 marketing fee to cover up to 10 shows. This is accepted in the form of a guarantee of box office income, so the venues don't have to pay anything up front. There is more flexibility with this program, which alums had said they wanted during meetings with Fringe leadership.
There was a lot of soul searching and meetings to come up with this structure. "We really started from a blank canvas," Holy explained. "Do we want to be a non-profit? How can we best serve emerging artists who are moving to NYC right now? How about older generations of artists? People making art on Ludlow Street when we started may still need something from FringeNYC and their needs might be different from the emerging artists of today."
The year off was needed to do all of this as usually Fringe is all-consuming. And, honestly, not many were very upset at the year off. Even URINETOWN writers Mark Hollmann and Mark Hollmann, who probably have benefited most from the festival, only generally went once every few years. "The hiatus seemed like a good idea, the festival is such a huge undertaking," Kotis communicated over email.
Because of the work done during the year, Holy said the festival is more sustainable. They've gone through all their paperwork with lawyers, making job descriptions and policies clear. Previously FringeNYC was running on 90% earned income and operating on very slim margins. Now they will hopefully have a little more breathing room. Prices have been increased from $18 to $22 thanks to a concession from Actors' Equity. Of course, with 60% of the ticket price still going to the artists, the increase doesn't mean they'll be swimming in extra cash. Indeed, Holy said according to their analysis, they spend approximately $4000-$5000 a show. Even with the $1000 fee, that is still a lot to make up. (Holy noted that the participation figure is much less than many other festivals. For example, putting on a musical at the New York Musical Theater Festival requires a participation fee of $11,000 for an invited production, while Next Link Projects pay $6,000. And most of those don't go anywhere after either.)
Additionally, Holy said they are looking to strengthen their relationship with alum artists. After all, while most of FringeNYC shows don't go on, many of those artists do pop up again. Holy noted they'd love to send an email blast promoting alums' shows, but that is cost prohibitive. So, instead, alums that have shows in October can be listed in FringeNYC materials. Fringe alums will also serve as audience ambassadors, helping theatregoers to current shows and perhaps talking to them about their own shows.
And there is more to come. The year hiatus resulted in a 3-year plan. This year part of that plan will include September preview weekends on Governors Island. In October of 2019, through a network of affiliated fringe festivals from across the United States, FringeNYC will become the official "National" Fringe Festival and award winning shows from other areas will run here. In 2020, theater producers and producing organizations locally and regionally will be invited to present an award to the piece that they'd like to further develop and present in a future season. This all sounds very interesting--and they've definitely done a lot of work--but one wonders if the old problems at Fringe will remain.
One of the big issues with FringeNYC in recent years, following the transfer of URINETOWN, was that people put on shows there expecting it to be their big break. Often it cost them money--remember the $1000 doesn't include production costs--and didn't get them anywhere. Indeed Thomas said, in his years of going to Fringe, he has seen shows he liked but he has never discovered shows he wanted to invest in. (He knew Marshall Pailet, the author of the show he produced post-Fringe, TRIASSIC PARQ, before the Fringe run.) But he does see the benefit of it. "It gave Marshall a chance to be his most ridiculous," he said. "Try out his most ridiculous ideas. Then he could get real."
"I've always said to folks in what I've referred to as the PU era--what we refer to as Post-URINETOWN--one of the big problems we've had is not really being taken advantage of as a really cheap backers audition," Holy said. "People think we were adjudicating to find the next URINETOWN, we were adjudicating so if someone had opportunities elsewhere, if they already had representation, if there was commercial involvement, that is not really who we need to subsidize. That is not who needs our volunteer force or our beloved audience."
That is why the Fringe adjudication process continues to not be blind. Holy said they want people who don't have a shot elsewhere, not people who have high-powered agents. She explained that the artists who are most disappointed with their FringeNYC experience are those who feel they should have done their shows elsewhere, that could have done their shows elsewhere. With a smaller festival, the team is able to select shows that will hopefully lead to positive experiences for everyone involved. They are also trying to manage expectations; get the word out about what Fringe is.
"People ask for a blind submission in the interest of fairness," she said. "Fairness isn't a good enough reason. Who the artist is, who the applicant is, that really matters for us. I don't want to face our 2500 volunteers and ask them to volunteer for someone who had a show off-Broadway last year. Of the 5 shows that applied that were about the year Martha Stewart went to prison, I wanted to accept the one that was written by a woman. That's who we are."
Related Articles
Industry Classifieds