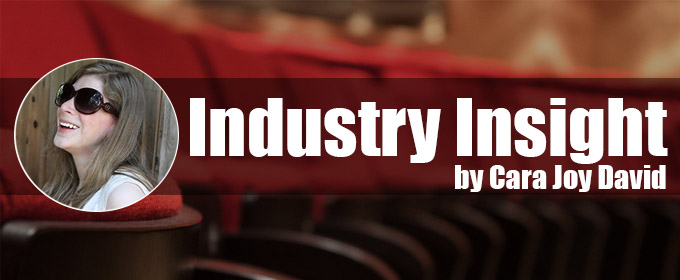 Industry Insight - by Cara Joy David
Industry Editor Exclusive: THE STONE WITCH- Donations to a Non-Profit with a Commercial Upside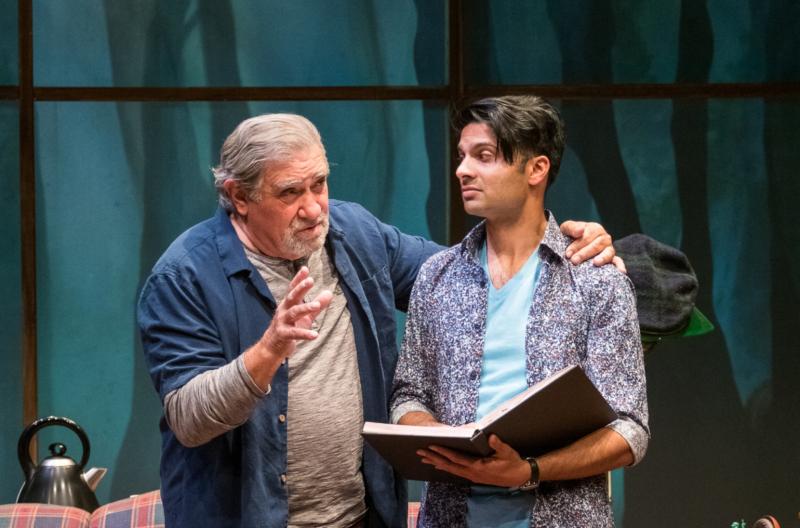 Very rarely do you hear of new ways to invest in, or contribute to, the theater. Something surprised me recently however--on the website for the off-Broadway commercial production of THE STONE WITCH, you can make a tax deductible donation to the Berkshire Theatre Group (BTG) and have the money go to THE STONE WITCH. According to producers Laura Janik Cronin and Darlene Kaplan, the money goes not to increase BTG's share of the profits, but rather to keep the show afloat.
This is a very unusual structure. Generally non-profits don't give additional money for a commercial transfer. Their investment is the investment in the original production and they get participation points for that and that is it. The percentage of their upside is determined in their deal with the enhancing producers, if there is an enhancement, or their deal with the authors, if there is not. Now in rare circumstances a non-profit believes in a show so much they want a real stake. In that case, the Board of Directors of the theater decides to make an additional investment. This investment is still passive, so the non-profit doesn't get the seat at the table where the big decisions are made, but it gets a bigger slice of the pie. This is technically the theater's money, though it often is really board members and other big supporters chipping in solely for this purpose. They are essentially donating the funds and any potential upside to the theater. And then there is an even rarer situation where non-profits set up a for profit subsidiary to co-produce commercial transfers. Why? Because this allows them to be an active investor, aka someone who makes decisions. This is extremely complex and requires a lot of red tape and also subjects the subsidiary to taxes on net income. Manhattan Theatre Club has one called MTC Productions, Inc., which was formed in 1991 to produce the company's transfers. (A spokesperson for MTC said they were not aware of the entity and could not provide additional info, but public financial statements indicate the subsidiary's books are consolidated for reporting purposes.)
The STONE WITCH situation is like none of the three major funding models. It in some ways seems most similar to what Ken Davenport executed for the Broadway revival of GODSPELL, except those folks got equity stakes. In other ways it seems more like a show that is crowdfunding on Kickstarter. It's not really either of those though.
"You've got to find something that is a little different, a new way and a new approach for each show," Cronin said. She brought the idea to the table as Brierpatch Productions, the company she co-founded with Scott Newsome, had used a similar model, in a less public way, on the off-Broadway show CHURCH & STATE. The STONE WITCH effort is very public, purposely so. One of the benefits to BTG is increased visibility, according to Cronin. BTG housed the world premiere of the play in 2016 and the producers wanted to keep that relationship going in a very open way.
And so go on the website for the show and there will be a DONATE tab which leads you to a page where in large print you'll see the following: "Through our co-producer, Berkshire Theatre Group, you can help create a successful New York Premiere of Shem Bitterman's The Stone Witch! BTG welcomes donations of all levels, which will be used to help fund The Stone Witch, and you will receive a statement from BTG for the tax deductible portion of your donation amount. In addition, you will receive a collection of gifts as a thank you to you for making this production a success. Your Stone Witch thank you gifts are cumulative as your donation support increases." So $75 gets you a STONE WITCH bookmark and, as you go up the donation chain, you get more free stuff. The highest donation amount is $50,000, which gets you all the smaller gifts plus four VIP passes to opening night. (Opening night is now over, but one assumes a swap-in gift is coming.) It's very PBS.
"It has really allowed people that just have a minimal amount to give to give," Kaplan said. "We've had [donations from] other actors that don't have a lot of money but love the show and want to support it or are friends with one of the cast members and just want to be part of the experience. Being able to donate even $75 is a way of them showing their support."
These folks are thanked in the "Special Thanks" section of the Playbill. Their donation amount isn't listed--this isn't like a Gold Circle Donors list at a charity dinner--only their names. They get a "thank you" letter from BTG and the commercial producers, whatever their gift is and a tax-deductible donation letter for the size of their donation minus credit card fees and the fair market value of whatever gift they received. (Joy of seeing your name in a Playbill, priceless.) The producers noted the donation established a relationship between the production and the donor, whereas commercial audiences are often sort of faceless/nameless entities to producers.
Again, this donation does not operate like when board members kick in extra money for a transfer. This donation goes to costs of the commercial production. BTG has a royalty and so the longer the show runs the better for it; these funds help make that happen. But the benefit is indirect. A direct benefit will happen if the show recoups--in that case BTG gets a bonus payout. Until then though its royalty is its royalty, whether this campaign brings in $5,000 or $200,000.
Both producers noted how much they loved BTG and honored their partnership with the institution. The majority of the physical production of THE STONE WITCH that you see off-Broadway is taken from the BTG mounting. The commercial producers have stayed in touch with BTG. This donation program, according to the producers, is another way to really honor the collaboration between the non-profit and commercial worlds.
"The larger equity investors who hold an equity share in the show, they benefit from the fact that donations help defray costs and don't need to be recouped, so they have an automatic benefit," Cronin said. "The donors have the benefit of the tax deduction and involvement at the low level. The non-profit theater has the benefit of new donors being entered into their mix, higher visibility of their work in the theatrical environment and possibly a larger financial gain from a longer running show or a potentially profitable show."
So far well more than 30 donations have come in. Most small, but some of real significance. "People as they see the show and fall in love with it can donate," Kaplan said. "People are able to say, 'I love this and I want to be a part of it' and it is not locked to them because we have our investments. Many people prefer to go the donation route. They prefer to support theater in that way, so it really benefits them as well."
It all seems great. If I were a commercial producer, I'd totally do this. As Kaplan noted: "It's hard to start a new play." Most commercial investments are essentially donations anyway, and at least this way people feel like they are contributing, and can do so at a small level. There is something to be said for making people feel like they have a part of making art. If someone loves the show, $75 is a small additional price to pay for helping it.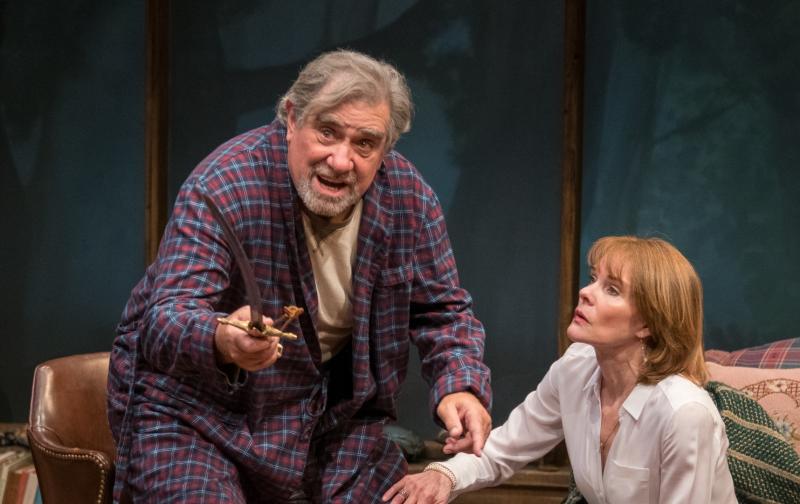 However many in the industry spoken to question why BTG is doing it or even how it is legal. On the legality point, Cronin said it was all disclosed in the offering papers and had to be very clearly outlined. It could not have been done later on in an ad hoc manner; this was something that was set from the start. Some spoken to still questioned it, even after I said that, because the donation's benefit is going to a commercial enterprise, but the particularities of this objection are way too complicated for this column. Plus, without the paperwork there is no way for outsiders to make informed comments.
Third parties can certainly comment more easily about strategic considerations. A common thread in my communications with those at non-profits and commercial producers was that BTG would be better off keeping the money for themselves. Now the counterpoint is that this is to some extent, probably a large extent, money they never would have gotten otherwise. It is, after all, a special campaign, designed to solicit money from people seeing THE STONE WITCH. Yet it was hard to convince people that this was truly a good idea for BTG or really giving them much increased visibility. Others were upset that there was little transparency for donors who might assume the money was somehow more directly helping BTG. (Sadly, despite a few days of trying, I couldn't get on the phone with the artistic director from BTG.)
Only time will tell if this model takes off. Commercial producers need all the help they can get. If the non-profit is all for it then it makes total sense. There is no loss. If the campaign makes no money, so be it. If it does, the show might run longer. Greater transparency might help to ensure no one is upset post-donation, but all in all it seems to work as is. Just a note to not try this at home without adult supervision: get good legal advice.
Related Articles
Industry Classifieds