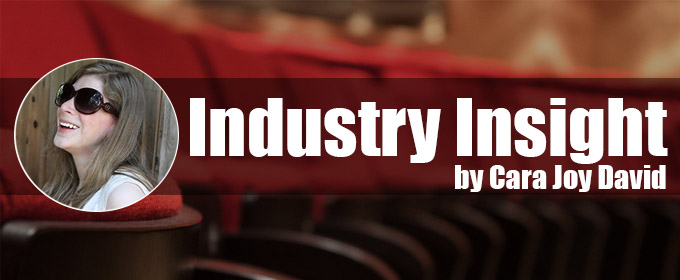 Industry Insight - by Cara Joy David
Industry Editor Exclusive: The Rise and Fall of Cirque du Soleil on Broadway
The early success of Disney on Broadway led other entertainment companies to believe that conquering the Great White Way was possibly not that hard. But, as Warner Bros' first foray into the lead producing game, LESTAT, proved, it's not as easy as opening and tossing some money at marketing. And now, after a single Broadway show, PARAMOUR, Cirque du Soleil has essentially shuttered its theatrical division, Cirque du Soleil Theatrical.
The formation of Cirque du Soleil Theatrical, announced in 2014, was Cirque's latest attempt to conquer New York. For years, the company wanted a permanent place in the Big Apple. Cirque founder Guy Laliberté searched for a location to build a venue, much like the ones the group has scattered throughout Las Vegas. There was a midtown location scouted, a spot at the Chelsea Piers. But nothing ever panned out. The company then turned to established locations--mounting a new show, BANANA SHPEEL, in 2010 at the Beacon Theatre. BANANA SHPEEL, which underwent many creative team and cast changes before hitting New York, was more vaudeville shtick than acrobatics. It was a disaster. Then came ZARKANA, a more typical Cirque spectacular opening at Radio City Music Hall in 2011 at outrageous expense. The show was supposed to last at least five summer seasons at the famed venue. It was there for two.
Shortly after ZARKANA's first summer, Cirque tried to gain a permanent foothold in Los Angeles as well. It mounted the $100 million IRIS at the Dolby Theatre. It paid for at least half of that to produce and market the show, with the theater owner footing the rest of the bill. IRIS lasted slightly over a year before closing because of lack of ticket sales. (Though it was my favorite of all the Cirque shows I've seen.)
So Cirque clearly needed someone who had some insight into how to produce a sit-down production somewhere other than Las Vegas, where Cirque, despite a few stumbles, has proven its mettle. The company oddly turned to someone whose recent experience was producing in Las Vegas--in 2014, Scott Zeiger, an alum of Clear Channel Entertainment who came to Cirque directly from BASE, a company responsible for Las Vegas incarnations of Broadway shows, was tapped to head the newly formed theatrical division.
The formation of this division was immediately puzzling to some in the industry. "Here you have this company that laid off all of these employees in 2013, this company that was rumored to be in serious financial trouble to the point its founder had to come back a couple years prior to bring profits back up, and they are announcing a giant new division, where they've failed in the past," one producer said. "I never understood why."
Some say it was ego, plain and simple. Cirque wanted a permanent presence in New York and Laliberté believed he deserved one. From the start things were never easy. Insiders tell me there was tension between the theatrical and non-theatrical divisions.
Zeiger apparently wanted the first Cirque show to be THE WIZ. Cirque had collaborated with NBC on the televised live musical, airing December 2015, with plans to take the production to a Broadway stage. However when the Lyric freed up, PARAMOUR was fast-tracked. It was announced for a June 2016 opening in August 2015. Sources say that Cirque corporate forced the creative team on Zeiger. Philippe Decouflé, the director of IRIS who had no Broadway experience, was tapped to helm. Although the show was pretty much new, the rooftop set and some numbers were imported from IRIS.
Late into rehearsals the original male lead, Bradley Dean, departed because of "creative differences." During rehearsals, there were many other changes, with the finale constantly in flux. Rumors abounded that many in the cast could not stand Decouflé. The $25 million show, Cirque's first foray into an original book musical, was not well-received by critics. Impressively, the company did not give up and put the show on hiatus during its run to work on it. The idea was not that it would be re-reviewed, but that word-of-mouth would be better if the show was better. The admirable strategy didn't seem to work and many believe the show--which had been pulling in respectable numbers to that point--never would have made its money back. Except Cirque got a little lucky: the owners of the Lyric needed it out to put HARRY POTTER into the theater and, as first reported in The New York Post, paid Cirque upwards of $20 million to make room for their dream tenant.
Meanwhile, while PARAMOUR was running, Zeiger was looking for a home for THE WIZ. He couldn't get one. The theater owners all rebuffed his advances, other than Todd Haimes, head of the Roundabout Theatre Company, who offered Studio 54 up for a year. That year would likely not be enough to have a profitable WIZ though, so this time it was Cirque passing.
That wise decision did not help Zeiger however. Sources say he was let go early in 2017. At that time his division was also working on the NFL Times Square experience; that project is now being handled by consumer experience executive (the description from the release) Danny Boockvar out of Cirque's New York office. As for theatrical endeavors, a spokesperson for Cirque told me via email: "Cirque du Soleil Theatrical now operates under our Resident Show Division and is currently focused on PARAMOUR's transfer to Germany." I've been told that other projects Cirque had the rights to, including THE WIZ, Zeiger was able to take with him, but it is doubtful that they will come to fruition without Cirque.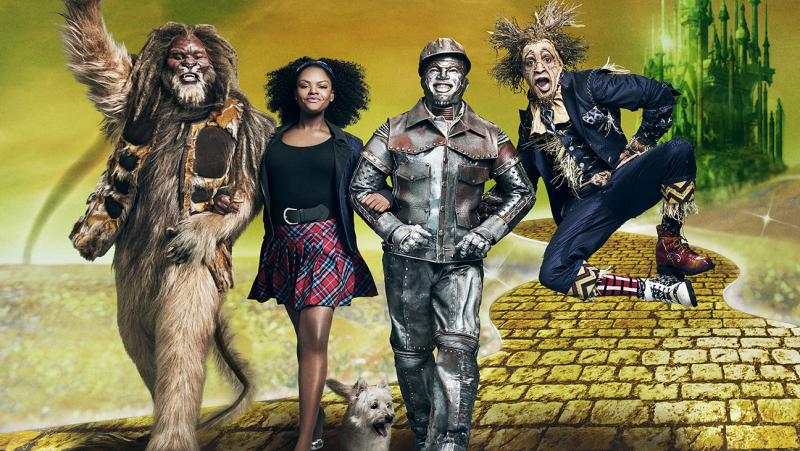 No one is absolutely sure why Cirque gave up on Zeiger after only one production, especially because he seemingly did not choose PARAMOUR's team. Some say he was not helped by the ownership change that occurred during his tenure at Cirque. In 2015, private equity firm TPG Capital obtained a majority interest in Cirque from Laliberté, with Chinese conglomerate Fosun taking a large minority stake. TPG is said to have less an appetite for expansion than Laliberté. Other insiders state that Cirque has not changed that much; Daniel Lamarre, who at least a couple blame for Cirque's floundering in the past 10 years, remains as President and CEO just as he did under Laliberté. Cirque spent big to acquire Blue Man Group in July, hardly a conservative move.
What this all means for the future of Cirque in New York remains unknown. After last year, when three Cirque shows were playing in the area at once, the market might need time to recover. Other than the NFL Experience, which is opening in November, and any possible PARAMOUR transfer, it is likely that whatever the theatrical division was working on is dead. But we might see a big top show, if Cirque can just find a place to house it. Without a permanent venue, each touring show brings its own difficulties. New York is not exactly known for its empty paved spaces right for a big top. Long stops in the area have been increasingly difficult to mount. Undoubtedly Cirque will find a way though. Something tells me they'll be back with more than a sporting experience.