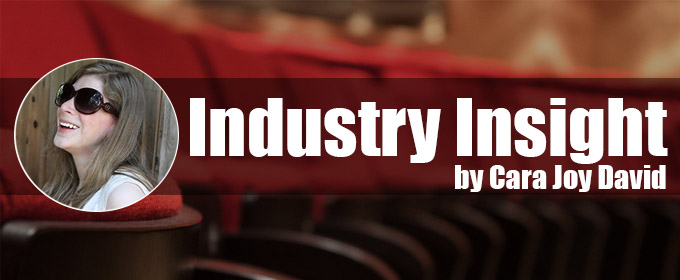 Industry Insight - by Cara Joy David
Industry Editor Exclusive: How THE PLAY THAT GOES WRONG Went Right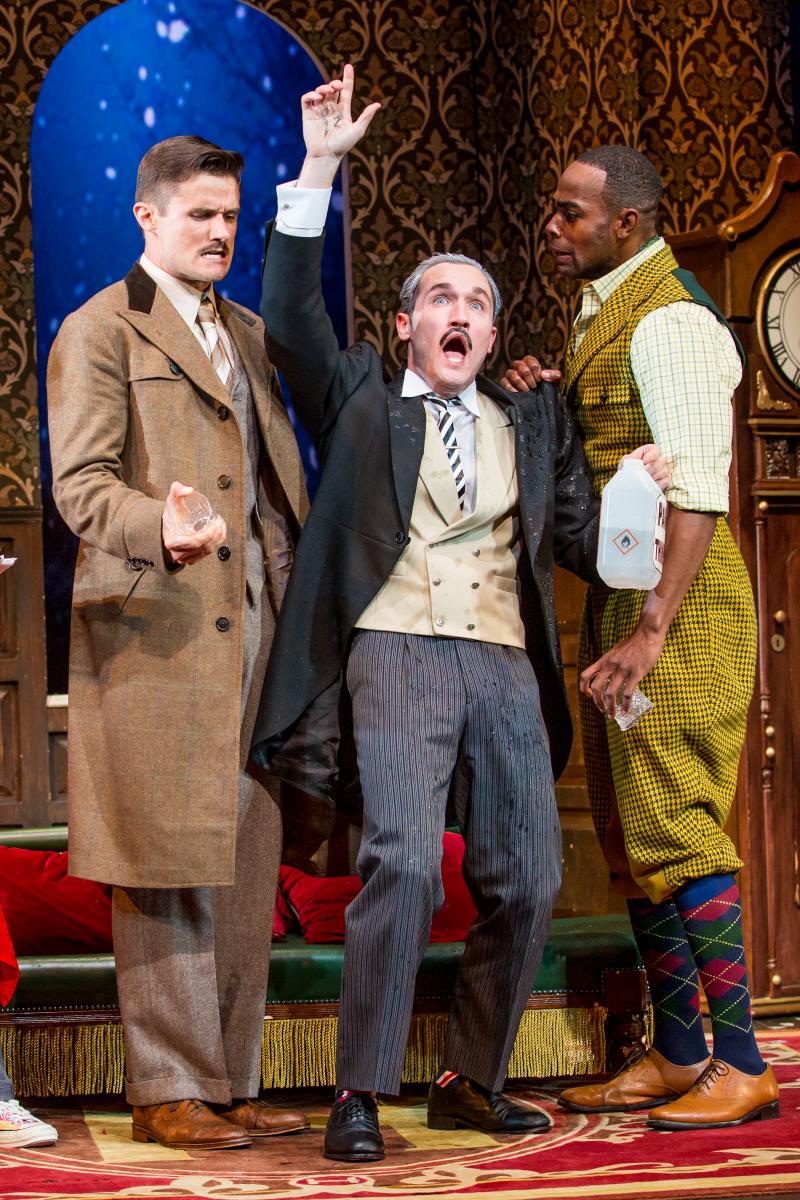 In fall 2016, when it was announced that THE PLAY THAT GOES WRONG was coming to Broadway in the spring, I don't think many in the community thought it was the best idea ever. It was a play with no stars, announced for an open-ended run at The Lyceum Theatre (not exactly a house of hits). It was a success in London, but decidedly British seeming. Mischief Theatre, the company that created it, was an unknown quantity in the United States. The one "name" it had was television and film producer/director/writer J.J. Abrams, who signed on as a producer after seeing it in the West End. And even his involvement was perplexing--known for his eye for action fare, the early ads humorously stated he "must have lost a bet." Yet the show is still running, making it Broadway's longest running play.
"From the beginning I think there was an expectation that it might take a little time for this thing to get off the ground. So that colored a lot of the conversations up front," said Jimmy McNicholas, senior creative director of SpotCo, the company that handles advertising and marketing for THE PLAY THAT GOES WRONG. "We were able to have realistic conversations with the team, including [veteran lead producer] Kevin [McCollum]."
"The thing we clung to very early was not being afraid of the title," added marketing director Kristen Rathbun. "It perfectly says what you are going to get. And going up to someone in Times Square and saying the title and the word 'comedy,' and you get an: 'Oh, I'm in the mood to see something like that. To escape the real world...'"
Not that it was that simple. "Comedy is hard and marketing comedy is hard," McNicholas said. From the start there were countless meetings about how to get the advertising and marketing right. A decision as simple as turning the marquee upside down required the buy-in of countless folks. Luckily, the three creators from Mischief, all trained in improv, starred in the original Broadway cast and attended every meeting. Having Abrams appear on nighttime talk show with them sold tickets, but not enough for survival. The team had a "let's go for it" spirit-trying almost anything proposed. The improvisational rule of thumb "Yes, and..." has become the guiding mantra of the team.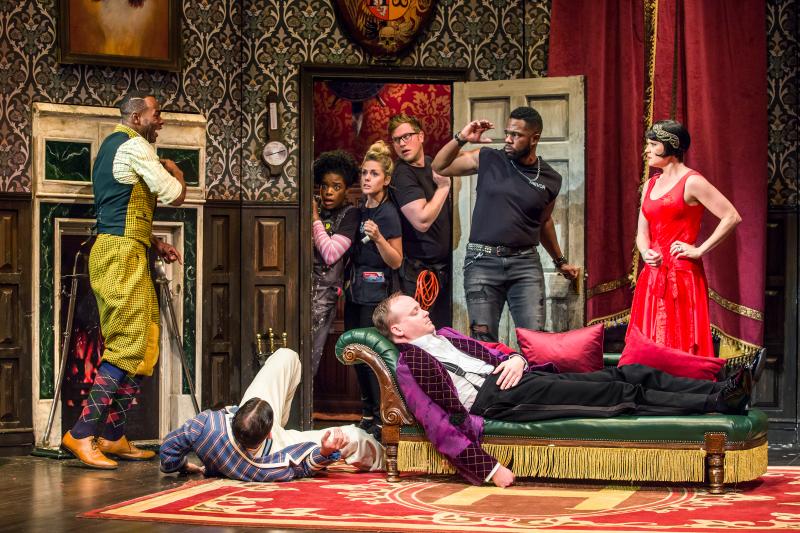 Rathbun explained that the strategy from a marketing perspective was to first ingratiate themselves to the theater community and those that attend theater events. So, in other words, New Yorkers. "We've had a lot of fun with the premise of how we were outsiders coming to Broadway," she said. "Every single Broadway opening we sent a cake fail. So like 'Happy Birthday, Beth Middler' would be for the HELLO, DOLLY opening or like 'THE LITTLE FOXES in blue' but 'in blue' would be written out. We sent fire hydrants to the Tony nominees. We are not afraid to not have the most polished item - it's totally okay if it's not perfect because that's our brand. Permission to fail is always granted on this show."
She had the stars host events, including Broadway in Bryant Park, that are primarily musical driven, knowing they could do a funny bit and impress the audience. The show also targeted school groups early and often. While other shows can be difficult with discount tickets, THE PLAY THAT GOES WRONG was always willing to do an under $30 ticket for a student group. That helped build word of mouth. Rathbun says while doing other events she hears people talk about wanting to go, wanting to support it.
In terms of advertising, like with any show, a large mix is digital, but there is also print, television and radio. McNicholas said it has always been important to the team to be apolitical and keep the ads light and silly. He believes the brand has been extremely helped by the moniker: "Longest running play on Broadway." "I like to think of what we do like the Trivial Pursuit piece you need to fill up," he said. "We have critical acclaim, but that is only one piece of the pizza. Broadway's longest running play - that message is powerful, that's another piece. Is it because plays don't tend to run long? Yes, we know that, but still. We have a slightly better price point than a musical. It has slightly lower running costs. We have the full pie."
If their first months were about attracting New Yorkers, the team has moved on to those in the tristate area and is just now starting to focus on getting the title in front of those booking trips to New York. With Facebook, they're also targeting people as soon as they land in the Big Apple. The production has a lot of same day ticket sales--the show is, after all, the only comedic play running. And they are about to embark on a national tour, which the New York team believes will help with brand recognition, driving tickets to Broadway.
"We have to be very efficient with our dollars," McNicholas stated. The show has had some bad weeks at the box office; right now is difficult. The advertising plan is ever-changing. SpotCo spends a lot of time thinking about who the audience is and how to reach those people. "It's not like anything else on Broadway," he averred. "It is so incredibly committed to its absurd premise. It's pure belly laughs; it is something I'd take anyone to. Right now I'm envisioning the audience member as a mom who is 45, slightly older kids. Is that mom reading the times in print or online? You would think it would be easy to figure out but it's not."
SpotCo is turning its focus to families and tourists, but not to the exclusion of others. Rathbun, who says her job is to "amplify with non-dollar spends," is constantly looking for partnerships: "We have an insurance partner, because we thought it would be funny--so many things go wrong, if any show needs to be insured, it is this one. So that opens up another database of people we can target."
THE PLAY THAT GOES WRONG is the longest running British play on Broadway since ONE MAN, TWO GUVNORS, the comedy that won James Corden a Tony. (This one only won a Tony for Best Set, which they playfully promoted as "the big one.") According to press materials, it is now the only British play ever to have been completely recast with American actors. Those American actors--hit by 22 objects performance--are mostly doing British accents, except two. The decision was made to make the "stagehands" American, bringing a fresh Culture Clash aspect to the show.
And they are really going for "fresh." THE PLAY THAT GOES WRONG could play up the British murder mystery aspect, but the team tends not to. "The characters are able to be contemporary," Rathbun said. "We had a biggest fan night and we brought in the biggest industrial fan. We've had a lot of fun bringing these characters into today."
That is part of the reason the SpotCo team doesn't use the word "farce" to describe the show, even though genre-wise it appears like one. "I think that word dates the show," McNicholas said. "It's just not useful for us. It doesn't get people in the door. There is a potential for it to keep people out of the door."
"Part of what we're dealing now is how to let people know what it is," he added. "It's not stuffy. There is no meat on the bone - purposefully. I came up with the line 'The Hit That Won't Quit' for an ad, but the tone of it is so urban. Is that vaguely even right for this show? We had a debate - it's not dusty and old and tweed jackets, it is all that but it's cool. Part of my thing moving forward is to make it a little cooler. It has these British origins, but that is not all it is. We had a London bus in our commercials, that is gone. It's about today."
Related Articles
Industry Classifieds