Episcopal Actors' Guild Presents BLACK DOVES By Reynaldo Piniella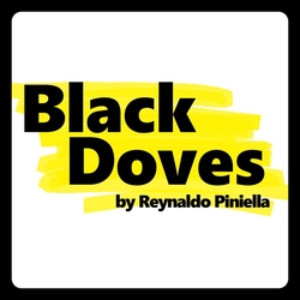 Loosely inspired by Chekhov's The Seagull, Black Doves by Reynaldo Piniella follows a middle-class African-American family in present-day Brooklyn, New York. When a loved one commits an unforgivable crime, will the family deal with the generational trauma that has shaped their lives, or will they choose to ignore it, which only continues the cycle?
The Episcopal Actors' Guild is located at 1 E. 29th St. 2nd floor, NY, NY 10016. Doors open at 6:40 pm. Readings will be followed by a wine and cheese reception. Suggested: $20 General Admission/$15 EAG & QSTC
In 2007, the Episcopal Actors' Guild established a special award to honor the legacy of actor, playwright and EAG member Thomas Barbour (Arthur, Great White Hope) whose support for emerging artists was an inspiration to many. This month, The Barbour Playwrights Award continues with readings of three new plays by writers from Quick Silver Theater Company. One of these finalists will be awarded a prize of $500.
The Barbour Award was established and endowed by Janet Barbour Carhart, Alison Barbour Fox, and from a portion of the gift left to EAG by Mr. Thomas Barbour's estate.
Reynaldo Piniella is an actor, writer, and director from East New York, Brooklyn. He is a former "The Onion/Clickhole" writing fellow, a graduate of UCB's Sketch Writing program and a contributing writer to Backstage Magazine. His play BLACK DOVES will be further developed later this year though the HB Rehearsal Space Residency. As an actor, he has developed new work at The Public Theater, NYTW, Ars Nova, Sundance Theater Lab, MCC, Playwrights Realm, Long Wharf Theater, Primary Stages, National Black Theatre and many others. www.reynaldopiniella.com
The Episcopal Actors' Guild was established in 1923 and is a charitable organization offering emergency assistance and career support to professional performers "of all faiths, and none." We also host a full calendar of events and fundraisers including concerts, variety shows, play readings, and professional workshops. Learn more at www.actorsguild.org.