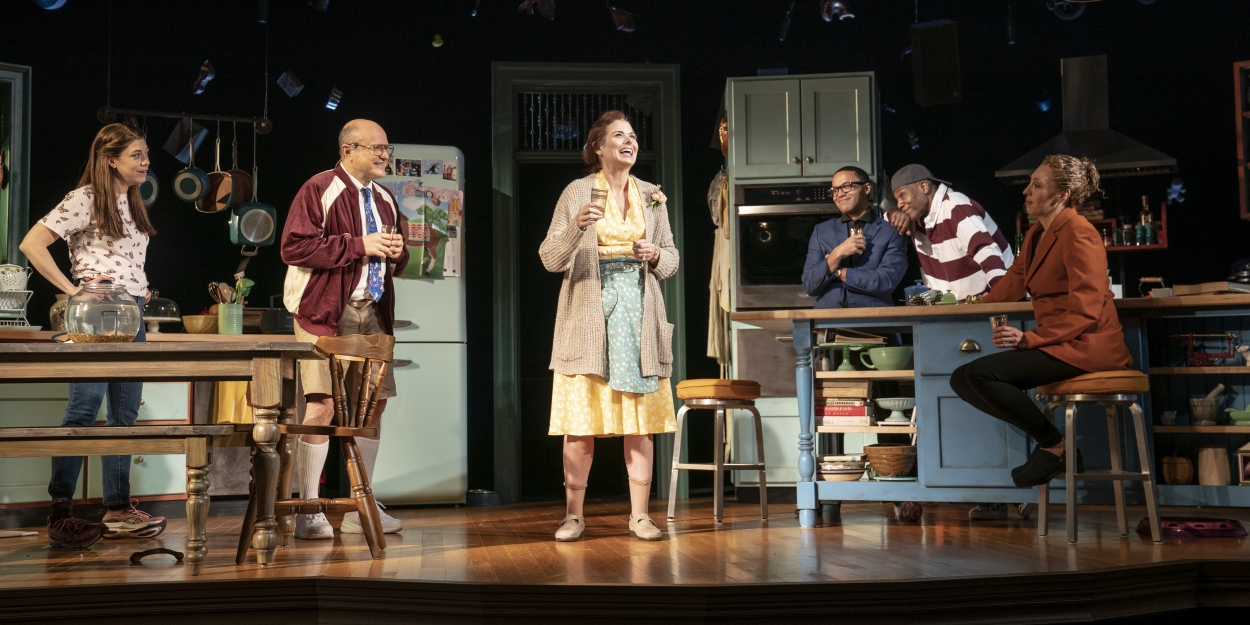 Concord Theatricals Acquires Licensing Rights For Noah Haidle's BIRTHDAY CANDLES
Roundabout Theatre Company presented the New York premiere of Birthday Candles, starring Debra Messing, at Broadway's American Airlines Theatre in the spring of 2022.
Concord Theatricals has secured exclusive worldwide stage licensing rights to Noah Haidle's Birthday Candles. This tender and funny Broadway hit is now available for performance by professional and amateur theatres. The Acting Edition has been released under the Samuel French imprint. For more information, visit concordsho.ws/PerformBirthdayCandles
"Birthday Candles is my first play published with Concord Theatricals and I can't imagine a better steward," said playwright Haidle. "I designed it to be easily producible (one set, six actors of any age and ethnicity) and with their assured guidance, I hope takes off everywhere, from high schools to regional theatres to cruise ships, from the Teatro Municipal in Rio De Janeiro to the New National Theatre in Tokyo. I'm so proud to be become the newest member of the Concord family."
"We are honored to make a home for Noah and his work as part of the Samuel French catalog," said Amy Rose Marsh, Vice President of Acquisitions and Artistic Development (North America) at Concord Theatricals. "Birthday Candles is a rich and heartfelt work with wisdom that evokes great dramatists like Thornton Wilder. We hope to see theatres around the world stage it and many exceptional actresses step into the role of Ernestine."
Ernestine Ashworth spends her 17th birthday agonizing over her insignificance in the universe. Soon enough, it's her 18th birthday. Even sooner, her 41st. Her 70th. Her 101st. Five generations, dozens of goldfish, an infinity of dreams, one cake baked over a century. What makes a lifetime...into a life? A writer of "freewheeling ambition" (Charles Isherwood, The New York Times), Haidle makes his Broadway debut with a poignant new play as fearless in scope as it is tremendous in heart.
Roundabout Theatre Company presented the New York premiere of Birthday Candles, starring Debra Messing, at Broadway's American Airlines Theatre in the spring of 2022. The title was commissioned and previously produced by Detroit Public Theatre in the spring of 2018 and received a citation for the first 2019 Harold and Mimi Steinberg/ American Theatre Critics Association New Play Award.
is the world's most significant theatrical company, comprising the catalogs of R&H Theatricals, Samuel French, Tams-Witmark and The Andrew Lloyd Webber Collection, plus dozens of new signings each year. Our unparalleled roster includes the work of Irving Berlin, Agatha Christie, George & Ira Gershwin, Marvin Hamlisch, Lorraine Hansberry, Kander & Ebb, Ken Ludwig, Lin-Manuel Miranda, Dominique Morisseau, Cole Porter, Rodgers & Hammerstein, Thornton Wilder and August Wilson. We are the only firm providing truly comprehensive services to the creators and producers of plays and musicals, including theatrical licensing, music publishing, script publishing, cast recording and first-class production. www.concordtheatricals.com
is an award-winning playwright whose work has been seen on six continents. For the 2017-2018 season, he was the writer-in-residence at The National Theatre of Mannheim, Germany, a position first held by Friedrich Schiller in 1785. A graduate of Princeton and Juilliard, Noah lives with his perfect wife Kelsey, their heaven-sent son Butch, a dog, a bunny, and a blue lobster named Suzanne.