Composer Lands Two Shows in NYC Festivals This Summer
David Wolfson is a busy man these days. Besides having composed opera, musical theatre, choral music, band music, orchestral music, chamber music, comedy songs, cabaret songs and one memorable score for an amusement park, he is currently scheduled to have not one, but two shows happening this summer in New York's festival season.
"Play Like a Winner" (Book and lyrics by Erik Johnke, music by David Wolfson) appears in the New York Musical Festival and "The Bet" (Book by Tony Sportiello, music and lyrics by David Wolfson) will be shown at the Midtown International Theatre Festival.
Algonquin's Jack Butler caught up with this hectic composer to get his thoughts on the unique experience.
---
JB) How does it feel having two shows in two festivals at the same time?
DW) Good, but overwhelming! I've heard it said that Time is nature's way of making sure everything doesn't happen at once; all I can say is, it doesn't work very well. I'm calling the week of July 24-30 the David Wolfson Musical Theatre Festival. Unfortunately, DWMTF doesn't spell anything.
JB) What are the challenges of working on two shows simultaneously?
DW) They actually have very different musical and theatrical styles! Imagine being on basketball and soccer teams at the same time; every now and then you'll find yourself trying to kick the basketball or put the soccer ball through the hoop. Luckily, I don't have to deal with a referee.
JB) Tell us a little bit about each show.
DW) The Bet is a two-character, 90 minute piece about an angel and a fallen angel (representatives of heaven and hell) who place a bet on the fate of a new experimental planet where all the creatures have free will. It's based on a fabulous play by Tony Sportiello (who also wrote the book for the musical version) that manages to be both hysterically funny and extremely thought-provoking. I wrote music and lyrics for this one; it's being done as part of the Midtown International Theatre Festival (MITF).
I'm the composer only for Play Like a Winner (with Erik Johnke, book and lyrics), which is part of this summer's New York Musical Festival (NYMF). It's based on the play It's All About the Kids by Caytha Jentis, which was also the basis for the movie Bad Parents. It's an over-the-top satire on the world of the suburban soccer mom, with a cast (for this production) of nine. It tells the story of Kathy, who finds herself down a rabbit hole of madness, mayhem and murder when her middle-school daughter gets a spot on the school soccer team.
JB) Along with musical theater, you also write opera. How are the approaches different for each? Which do you prefer?
DW) In opera, I can write music that's more technically challenging for the singers and more rhythmically and harmonically complex. Opera people are also more comfortable with the idea that the music can tell the story all by itself. Musical theatre people, though, are generally better at getting words across while singing; you can deal with more complex ideas and relationships in musical theatre. That said, my operas depend on having the words understood; and some sequences in my musicals are pretty operatic in scope.
JB) Tell us a little bit about how you approach a song in a show. Do you go through the script and decide a song is needed here, or do you create songs first and build the story around the song? Which comes first, music or lyrics?
DW) The theatrical moment always comes first-what part of the story am I trying to tell with this song? Because of that, it's always lyrics first for me. Sometimes Erik will give me part of a lyric, and I'll write the whole tune, and he'll finish the lyric using the rest of the music; and when I'm writing both music and lyrics, I usually have a tune of sorts in my head while writing words; but I find I write more interesting music when the words come first, anyway.
JB) You are also a successful music director. How do you approach teaching a song of your own to the actors as opposed to someone else's material?
DW) The only difference is that with my own material, when something doesn't work for the actor, I can change it!
---
For more about the shows, visit playlikeawinnermusical.com or go to www.thebetmusical.com.

Related Stories
More Hot Stories For You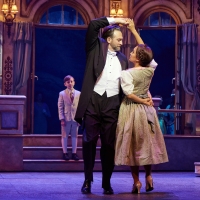 Photos: First Look at Ashley Blanchet, Graham Rowat, Gavin Lee, and More in Paper Mill's THE SOUND OF MUSIC

December 3, 2022

Paper Mill Playhouse (Mark S. Hoebee-Producing Artistic Director; Michael Stotts- Managing Director), recipient of the 2016 Regional Theatre Tony Award, has released production photos for The Sound of Music. 
---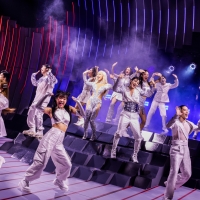 KPOP Producers Issue Letter in Response to New York Times Review

December 3, 2022

In response to Jesse Green's review of KPOP from the New York Times, the producers of KPOP have issued a response letter, requesting that Green 'issue an apology to the cast and creators of [KPOP] for the insensitive and, frankly, offensive review.'
---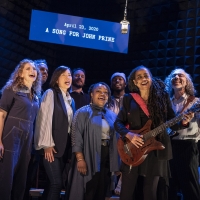 Suzan-Lori Parks' PLAYS FOR THE PLAGUE YEAR to Return to The Public in April 2023

December 2, 2022

After a truncated run as a result of several COVID-19 cases in the company, Suzan-Lori Parks' theatrical concert PLAYS FOR THE PLAGUE YEAR will be returning for an engagement in The Public Theater's Joe's Pub in April 2023.
---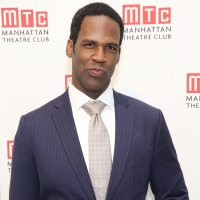 Broadway Actor Quentin Oliver Lee Passes Away at 34

December 2, 2022

Broadway actor Quentin Oliver Lee, who most recently starred Off-Broadway in Heather Christian's Oratorio For Living Things, has passed away at age 34 from colon cancer. 
---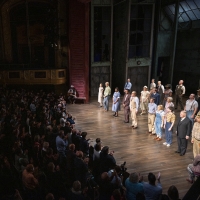 TO KILL A MOCKINGBIRD Faces New Legal Troubles

December 2, 2022

In 2019 the producers of the Broadway adaptation of To Kill a Mockingbird sought to prevent small theaters around the country from staging an earlier dramatization of the novel. Now, the publisher of the earlier adaptation of the novel is seeking the stop the Broadway version of To Kill a Mockingbird from being staged at a variety of venues.
---