Beth Levin Comes to NY Public Library For The Performing Arts At Lincoln Center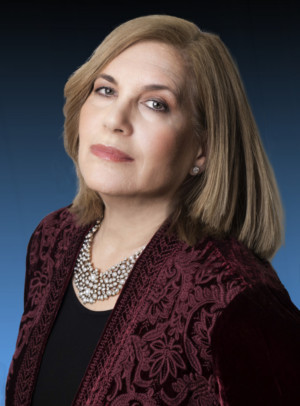 Cherny Concert & Artist Management Ltd. proudly presents a solo recital with Brooklyn-based virtuoso pianist Beth Levin on Saturday, January 26th at 2:30pm at the Bruno Walter Auditorium of New York Public Library for the Performing Arts at Lincoln Center. Levin is celebrated as a bold interpreter of challenging works, from the Romantic canon to leading modernist composers. The New York Times praised her fire and originality, while The New Yorker called her playing revelatory. This free concert will feature Handel's Suite for keyboard No. 4 in D minor, HWV 437, Wang Jie's Memories of That First Summer, Drozdoff's Dithyramb and Ode to the Past, and Beethoven's Sonata Op. 109.
Saturday, January 26, 2019 at 2:30pm
Bruno Walter Auditorium
New York Public Library for the Performing Arts at Lincoln Center
111 Amsterdam Avenue, NY
Admission is FREE
Tickets for General Admission seating are available at 1:30pm on Jan. 26th.
Program:
Suite for keyboard No. 4 in D minor, HWV 437 by Handel
Memories of That First Summer by Wang Jie
Two Pieces for Piano by Vladimir N. Drozdoff
Dithyramb/Andante appassionato
Ode to the Past/Lento
Sonata Op. 109 by Beethoven
Selected Notes on the Program:
Notes on Memories of That First Summer by Wang Jie
Time is never linear in dreamland. Distant times visit us in the form of dreams. Therefore, these movements are put in this order to be unfollowed.
I. In Mom's Arms, the Moon Rises
II. Squirrels and Nuts
III. A Bell Tower Plunged Out of the Sky
IV. Dear Teddy Bear, Is Mom Ever Coming Home?
V. Racing to the River We Beat the Beaver!
VI. Soft Strokes of Summer Breeze, Forwarding Letters to Mom's New Address on the Moon.
Be whimsical.
Notes on Vladimir N. Drozdoff's Dithyramb & Ode to the Past by Natasha Cherny
Dithyramb's title very much reflects the spiritual potentials of this exciting piece written in the tradition of Russian drinking and cheering songs. It is an anthem without words. Ode to the Past is a rare example of Vladimir Drozdoff's epic-like illustrative music; it is written in the style of the musical fairy-tale convases exemplified by Nikolai A. Rimsky-Korsakov. One can even sense the shadow of Mussorgsky in Drozdoff's own "picture at an exhibition." These pieces composed in the early 1950s heralded the beginning of a new and optimistic chapter in Drozdoff's life.
Notes on Ludwig van Beethoven's Sonata in E major Op. 109 by Paul Lewis
Beethoven creates in this three-movement sonata an imaginative journey between contradictory emotional states that arrives, in the end, at a reconciliation of opposites. The first movement is a dreamy star-gazing fantasy in moderate tempo that segues into a frighteningly focussed agitato second movement of nightmarish intensity. All divisions are healed, however, in a theme and variations finale that gives voice to both lyrically expansive and contrapuntally driven emotions in turn.
The first movement is remarkable for its compactness, with an exposition that completes its run in a mere 16 bars. The work opens with a succession of amiable harmonies, divided between the hands, that seem to float in the air, fluttering like the wings of a fledgling bird. But a startling diminished 7th arpeggio calls a halt to these innocent musings to introduce a little cheek-to-cheek duet between the soprano & tenor as a second subject before a rapturous series of arpeggios and scale figures soars up and down the keyboard to complete the thought. And that's it. The exposition is over. On the first page of the score.
These three contrasting elements fluttering broken-chord harmonies, lyric duet, and keyboard-sprawling figuration form the entire content of the movement, dominating its development, recapitulation and coda.
In a move deliberately designed to heighten the contrast between the improvisatory-sounding first movement and the pointedly purposeful second, Beethoven moves from E major to its evil twin,
E minor. The musical drama of this movement comes from the struggle of a frantically rising right-hand figure and a sternly descending passacaglia-like bass line, an opposition that summons up a mood of high seriousness and relentless forward drive. This is no scherzo (there is no 'trio' middle section) but rather another sonata-form movement, and a highly unorthodox one at that. It seems more concerned with continuous contrapuntal development than the contrast between first and second subjects, and their respective key centres. Despite the breakneck pace, pervasive chromaticism serves to give a sharp edge of pathos to this movement's sometimes mysterious murmurings and frequent violent outbursts.
The last movement theme and variations ends this sonata in a spirit of peace and reconciliation, flecked at times with a tinge of religious ecstasy. And how could it not, given the shadow of J. S. Bach that has hovered over the sonata from its opening bars? The Broken Chord figures of the first movement look back to the 'pattern' preludes of the Well-Tempered Clavier while this movement's cadenza-like exaltations of arpeggios find their correlative in similar outbursts of spiritual bravura in Bach's organ toccatas. More explicit reference to the Baroque master of Leipzig is made in the second movement, which is shot through with canons and passages in double counterpoint. And now, in this finale, we encounter a slow elegiac melody of almost religious solemnity, with the rhythmic imprint of the sarabande (emphasizing the second beat of the bar), and harmonized with the melodically-conceived bass line of a Lutheran four-voice chorale setting.
The first variation is an Italian opera aria for keyboard, while the second features a hocket-style alternation of the hands that outlines the theme in interlocking stroboscopic flashes of melody. Baroque instincts come more fervently to the surface in Variation 3, a vigorous exercise in two-voice double counterpoint. Variation 4 thickens the texture to a full four imitative voices, leading to the even more severely imitative texture of Variation 5.
In his final variation Beethoven moves to transform his theme, ever so gradually, from a plain chordal harmonisation into a whirling sea of swirling figuration and twinkling stars in the high register before finally presenting the original melody once again in all its original simplicity. A nod to Bach's way of ending the Goldberg Variations, perhaps?