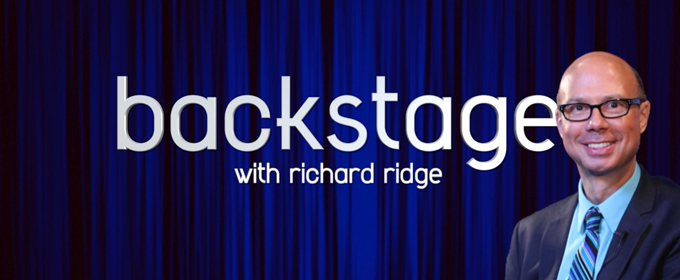 Click Here for More Articles on BACKSTAGE WITH RICHARD RIDGE
Backstage with Richard Ridge: Bobby Cannavale Separates Fact from Fiction in His Career on Broadway and Beyond!
Fact: Two-time Tony nominee Bobby Cannavale is back on Broadway this season, starring opposite Cherry Jones and Daniel Radcliffe in The Lifespan of a Fact. In a recent interview with Richard Ridge, he opens up about the challenges of taking on this particular role, and separates fact from fiction when it comes to some of his past performances!
Cannavale's other theatre credits include The Hairy Ape (Drama Desk nomination), The Big Knife, Glengarry Glen Ross, The Motherf**ker With the Hat (Tony nomination, Drama Desk Award), Mauritius (Tony nomination), Hurlyburly, F**king A and The Gingerbread House. He is a member of LAByrinth Theater Company. Cannavale's film credits include I, Tonya; Jumanji: Welcome to the Jungle; Ferdinand; Daddy's Home; Ant-Man; Spy; Danny Collins; Annie; Chef; Blue Jasmine; Win Win; The Station Agent; Fast Food Nation; and Romance and Cigarettes. He appears in the upcoming films The Irishman, Ant-Man and the Wasp, Boundaries and Going Places. TV credits include "Mr. Robot," "Master of None," "Vinyl," "Boardwalk Empire" (Emmy Award, SAG nomination), "Nurse Jackie" (two Emmy nominations, SAG nomination) and "Will and Grace" (Emmy Award). Cannavale will soon appear on TV in "Homecoming" and "Angie Tribeca."