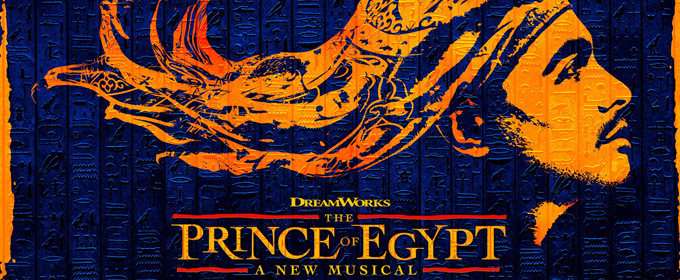 Click Here for More Articles on THE PRINCE OF EGYPT
BWW Interview: Stephen Schwartz On Bringing PRINCE OF EGYPT to the Stage, Working With His Son Scott & More!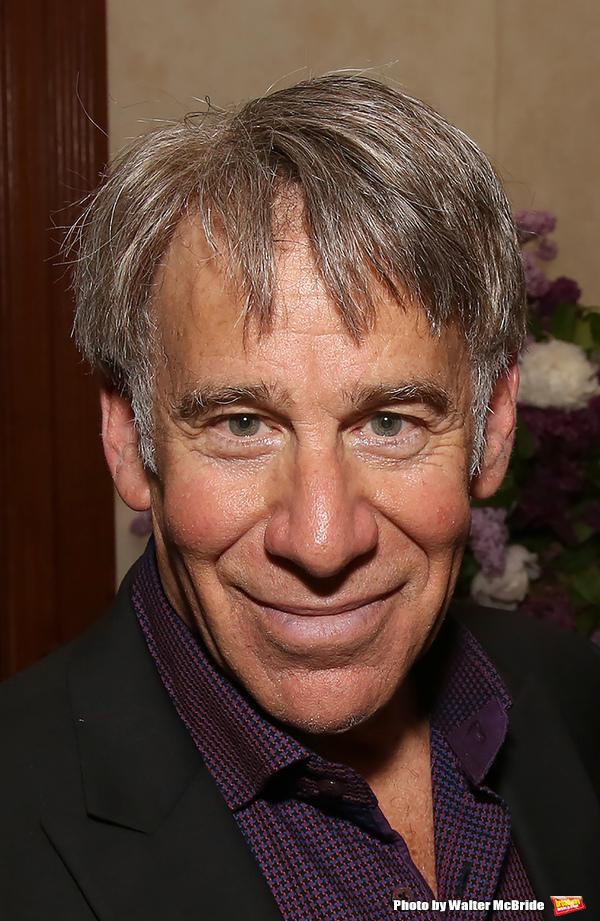 The first stage production of THE PRINCE OF EGYPT, based on the Dreamworks animated feature, will premiere next month at TheatreWorks Silicon Valley.
The role of Moses will be played by Diluckshan Jeyaratnam. His international credits include Shubidua The Musical and Disney's The Hunchback of Notre Dame at the Fredericia Teater in Denmark, and Jesus Christ Superstar and Cats with MCH Musicals at the Herning Congress Center.
Broadway actor/singer Jason Gotay co-stars as Ramses, Moses' adoptive brother and successor to the Pharaoh. Gotay has been seen on Broadway as Peter Parker in Spider-Man: Turn Off the Dark, and as Randall in the original cast of Bring It On the Musical. His extensive Off-Broadway and regional credits include Paper Mill Playhouse, Theatre Under The Stars, concerts at Jazz at Lincoln Center and 54 Below, and the national tour of Bring It On the Musical. Among his television credits, he was seen as the Lost Boy Toodles in NBC's recent Peter Pan Live.
The cast will also feature Brennyn Lark (Tzipporah), Tom Nelis (Pharaoh Seti), Christina Sajous (Queen Tuya), Julia Motyka (Miriam), Will Mann (High Priest Hotep), David Crane(Aaron), Ayelet Firstenberg (Youcheved), Jamila Sabares-Klemm (Nefertari), Paul-Jordan Jansen (Jethro), and Natalie Schroeder and Alexandra Van De Poel will alternate as Young Miriam.
The creative team features musical score and lyrics come from Grammy and Academy Award-winning composer Stephen Schwartz (Wicked, Godspell, Pippin), with book by Philip LaZebnik (Pocahontas, Mulan). Scott Schwartz will direct the debut production.
While the creative team has been hard at work gearing up for the opening of this brand new work, we sat down with Stephen Schwartz to talk about adapting the animated feature to the stage.
---
What made you decide now was the time that this work needed to live on stage?
Well, it actually wasn't my decision. It was something that was basically a decision made by DreamWorks initially, because over the years they had received many inquiries about a possible stage version of Prince of Egypt, and I think there had been some sort of pirated versions.
And I think they just began to feel that rather than have people sort of make up their own, it was time for us to see if we could come up with one that we thought might work. So I think in some ways the time is propitious for it, is the term so- you know, politics and what's going on in the world. I have to be honest, that did not influence the decision to do it, it was more a sort of tipping point of popular demand.
When you look at the animated movies of what they call the Renaissance - this one moved the most from the theatrical style to I think what was really a cinematic story telling effect. How has that impacted adapting it for the stage?
It's what we have been thinking about and trying to accomplish which is to take something that was very cinematic and make it theatrical. That is, to acknowledge things that one can't do on stage, that they're animated or live action, but instead to emphasize the strengths of what theatre yields, and there are a couple of them. One of them, obviously, is that theatre involves much more imaginative leaps on the part of the audience.
It's not as literal a medium by any means, and that can be very exciting, and how events such as a chariot race, or the parting of the Red Sea, or the journey of a basket down the Nile, and so on. How do you do that theatrically? It's never going to be literal the way it is on screen.
The other thing, obviously, a stage adaptation allows one to do is to focus more deeply on character and the complexity of relationships and people's behavior. Particularly in an animated feature, where you have a limited amount of time, you just don't have the same ability to do that, so that's been an exciting aspect of working on this adaptation.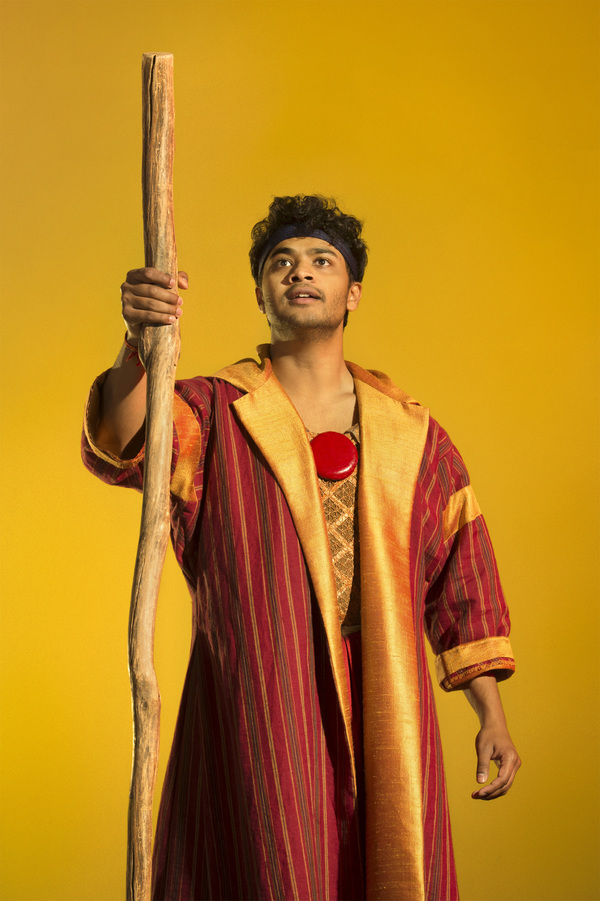 Revisiting all these characters a considerable amount of time later, have you found the voice has changed at all, or what your perception of these characters are has changed at all?
In thinking about these characters for the stage, all of them, I think, have acquired additional depth, additional complexity, the relationships are more nuanced, and I think they become, pardon the pun, more three dimensional, and that's definitely been a goal of ours.
But in terms of the approach to the music, I felt that the sort of sound that we developed for the movie which was heavily influenced, obviously, by Middle Eastern music both Hebraic and the Egyptian, both ancient and sort of pop, that sound is something we definitely want to preserve and so the dozen or so new songs that have been written are intended to be, and I've striven for them to be, in that same tonal world.
What's more, the orchestrations, since obviously, we're not going to have a 90 piece orchestra, the band itself is oriented towards ethnic instrumentation of the region, which I think can be a very exciting sound and one you don't hear very often in theatre.
Working with the material, which of course is heavily based on and influenced by biblical texts - what sort of special considerations do you have to make when that's your source material?
Well, first of all, the story as briefly laid out in the Bible is the story. And while there are certain specific incidents that we have left out, and certain specific character traits- for instance Moses being, I think he says slow of speech and tongue, I forget the exact biblical quotation- we didn't do that.
So there are certain liberties taken in that way. But essentially we have not changed the story itself particularly, also, with the movie we made the choice to make the Pharaoh Moses's adopted brother - and made him Ramses II. That's typically what has been done, though the actual Pharaoh is not named in the biblical story, but we made the choice to make him be Ramses II, who is in fact a historical figure, and therefore aspects of that history figure, as well, into the story.
But, what we've basically tried to do is to ask ourselves, what if actual human beings were living this? What if these were real people? A real family with their feelings about one another, and their feelings about their country, and their tribes, and these events? How would they respond? What does that mean emotionally, and therefore theatrically? And that's, of course, interpretive but I don't think it's something where some people will say "that's my view of the story" and other's will say "that's not," if that makes sense.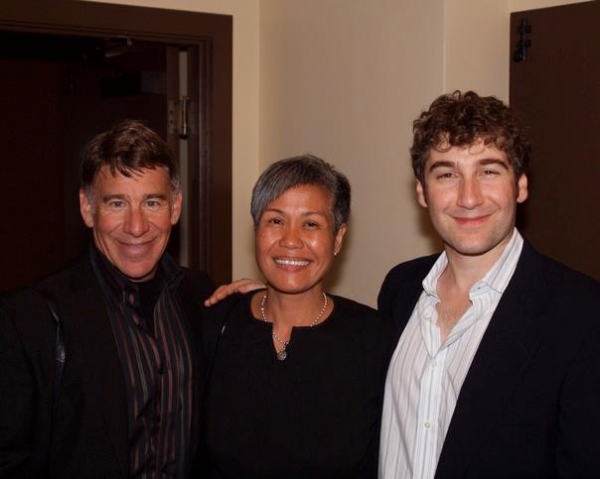 On this production, you're collaborating with your son Scott, whom of course you've worked with before. How was that collaborating with him? Does that change the creative process at all?
Any director and writer collaboration, because those are, as you know, very strong and intense collaborations and when you're working on a show as a writer once you know who the director is you have a lot of access and a lot of interaction.
What's great about my working with Scott is that we have developed over the years, before we even worked together, just from knowing each other, knowing each other's taste, giving critiques of each other's work, etc. we've developed a kind of shorthand and understanding for one another that makes the collaborative process quick and easy.
Scott is one of my favorite directors to work with, not because he is my son, but because he is one of the directors that I experience basically puts the show I have in my head on the stage, but then goes further and always does things that I didn't imagine. So he both delivers my expectations but then exceeds them, and that's my favorite kind of director to work with.
Going into this production, you guys have read the material out loud before and have been working on it for a considerable amount of time - but how much of the show is in flux as you go into rehearsals with this new company?
That is always the process. I mean, this is the first production of the show, while it is a full production, it's still a developmental phase. We chose to work at TheatreWorks Silicon Valley for several reasons: they're a great place to try new stuff, they have a smart audience, they have a history of doing this, they're contributive in terms of their suggestions and intelligence, etc.
What they don't have is the most lavish physical productions, so, you know, this is not a production with a whole bunch of bells and whistles, and it's not meant to be. Really, what we wanted to do, and TheatreWorks wanted to do, and Universal Theatricals, because Universal Pictures has now taken over DreamWorks, but what all of us wanted to do was basically, put the material itself on stage in front of an audience.
Try the book, music, and lyrics, this new approach to orchestration, an approach to staging, an approach to design, but realize that it's not intended to be the absolute final production, but I think that's what TheatreWorks does, and I think that's what the audience at TheatreWorks finds exciting - that they're part of a development.
Are your hopes for Prince of Egypt for other first-class productions of the show, or are for the licensing side and regional?
I think we're not thinking that far ahead to be honest. We'd like to see of we have a show that works, and if it doesn't what do we to make it work. And then I think it will seek its own level, and it may be, ultimately after this production, as you know there is a co-production with a theatre in Denmark, which recently did a very well received production of Hunchback of Notre Dame.
So, we're doing these two productions no matter what, and then we'll see where we are. And I think our hope is that we will come up with a show that works, and then is it a show that merits a first class productions? That question is not just an artistic one, but it becomes a commercial one as well. You know, what's the audience for it? Is there an audience for it? Is it a commercial audience? Or is it a show that then gets licensed by people who are interested in presenting it in their own way?
That question remains to be answered, I don't go into something like this with hopes beyond trying to come up with a show that works. But I don't particularly care if ultimately it's a show that's on Broadway, or is licensed, or has big productions in Japan and Germany like Hunchback of Notre Dame, but is licensed in the United States. It doesn't really matter to me as long as we arrive at a show that works sufficiently well, and that has a continuing life.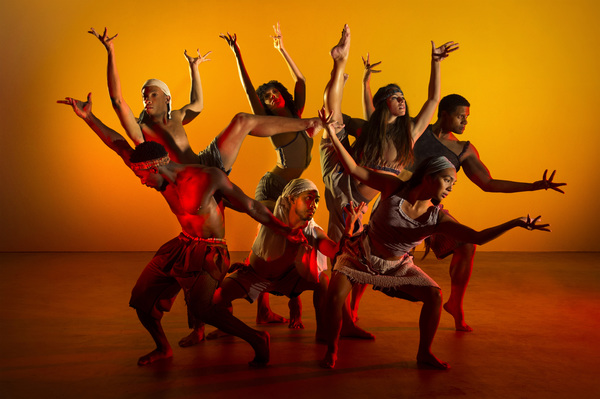 And to wrap up, I know our BroadwayWorld readers would love to know if there are any updates on the Wicked movie...
There is a draft - a first draft of the screenplay - that Winnie Holzman, with a little input from me, has finished. Our director Stephen Daldry and our producer Marc Platt have it, and have responded favorably, and now we're going to find a time to get together and see what further work to do on it to try and get to the point where we have a shooting script. So, that's a long winded way of saying, you know, there is an ongoing process, but you know, but things are moving ahead.
---
The World Premiere of The Prince of Egypt will be presented by TheatreWorks Silicon Valley October 6-November 5, 2017 at the Mountain View Center for the Performing Arts, 500 Castro St., Mountain View. For tickets ($40-$100) and more information the public may visit TheatreWorks.org or call (650) 463-1960.
Photos: Stephen Schwartz by Walter McBride (Top), Diluckshan Jeyaratnam as Moses, (by Kevin Berne), Stephen Schwartz with his son Scott and Lilly Lim, The company of The Prince of Egypt (by Kevin Berne) (Bottom.)