Interview: Last Call! Paul Alexander Nolan Reflects on ESCAPE TO MARGARITAVILLE & Navigating the Journey of Life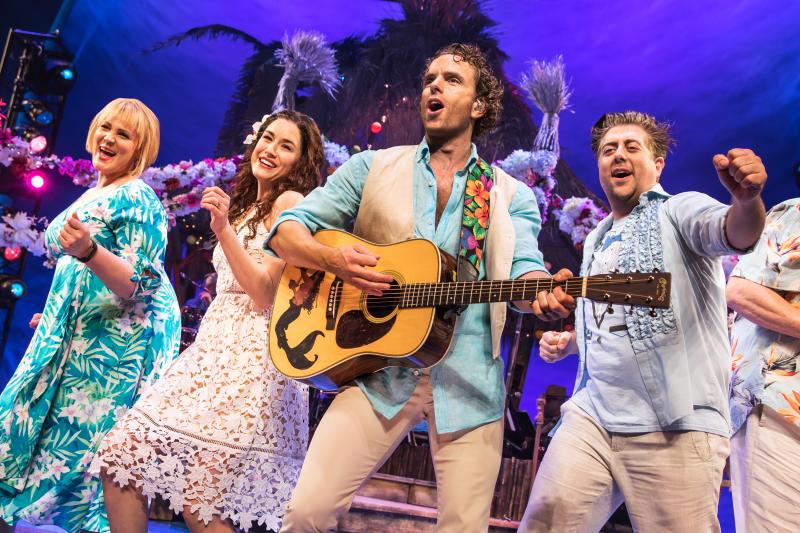 Broadway's Paul Alexander Nolan has been on quite the ride with Escape to Margaritaville - a vibrant, fun, and blissful musical featuring the iconic hits of Jimmy Buffett. With stops in La Jolla, Chicago, Houston, and New Orleans before reaching the Great White Way in early 2018, Escape to Margaritaville, has become the vacation we all so desperately need to take -- with an emphasis on living in the moment and savoring the good times.
BroadwayWorld had the opportunity to catch up with the talented Canadian actor as he reflects on his journey with the show; what resonates with him about Jimmy's music; and his advice for navigating through life.
---
In thinking about your journey with the show, what are some of your top highlights?
It's been so fun! Getting to work with my wife (Keely Hutton) is top of the list! Performing with Jimmy down in the Keys and in Toronto was very cool and meeting all these new people has been great. The experiences have been pretty countless - being on the beach in La Jolla last year between shows was fantastic! The tour was awesome - eating the great food in New Orleans and eating a Chicago deep dish pizza was pretty great!
Can you talk about what has resonated the most with you about Jimmy's music and getting the chance to perform with him live?
I would say that his music is surprisingly rich - I say surprisingly only because it has such a whimsical party vibe to its arrangement that it's easy to miss that there are some pretty sublime lyrics in there. That's been very cool. I can certainly understand why millions of people love him and follow him all over the planet. He's so full of life!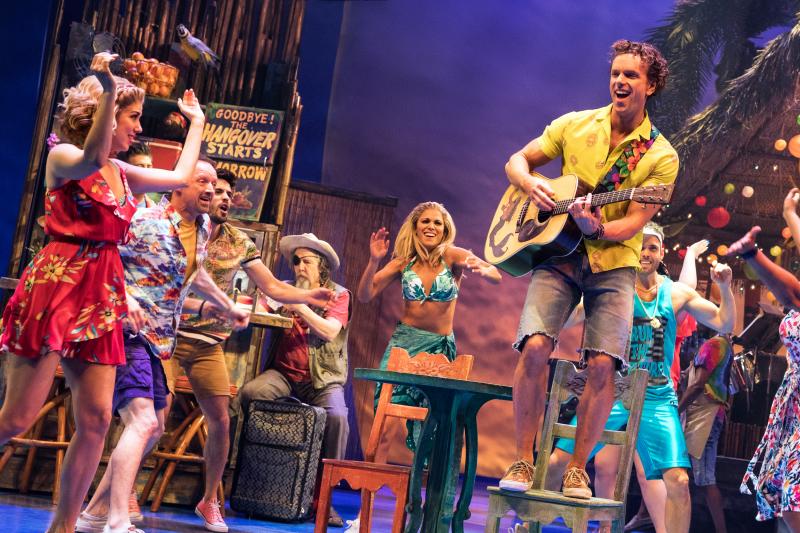 Like you said, embedded in the music and lyrics are so many precious gems about celebrating life and thinking about what truly matters. Describe how Tully's path of self-discovery unfolds over the course of the show and how he finds his own personal paradise.
Tully certainly isn't looking for anything - he's enjoying his life. He doesn't know that there's anything missing in his life until he meets a girl and falls in love. It changes his course of action and is not something he sought out.
It's not a typical formula for a show that deals with conflict and follows the journey of someone who's damaged or has a need. He's pretty happy where he is at and doesn't discover he has a big need until later in the show. It works in this case, because of the universe in which we are playing in - Jimmy Buffett's universe that Greg Garcia and Mike O'Malley have put together so well!
As an audience member, you never want Escape to end - it's just so fun! Do you have any advice for how we can live in the moment during the hectic day-to-day?
I think my wife would be a better person to ask (laughs!) She's a particularly happy person and just is grateful for everything that is in her life. She doesn't think about the things she's missing, but what she has. I have a lot to learn from her personally and admire how she lives her life.
Living in a big city can sometimes make you feel out of balance. To stay calm is definitely a daily practice.
Now for some questions to get into the island vibe: What is your favorite vacation spot?
I really like Tofino, Canada - that's where I got engaged. I'm not a Big Beach guy, funny enough. I tend to gravitate north to the woods or the lakes up there. I also like Hawaii a lot because it's so remote. The Rocky Mountains or Newfoundland, Canada are usually the places I travel to when I have some time off.
Go-to activities for unplugging?
I learned to fly fish last summer! It's a pretty peaceful thing to do - I like being in the middle of nowhere with no sounds of traffic or planes - only hearing rushing water and the sound of crickets, looking up at the stars. I can get lost in it!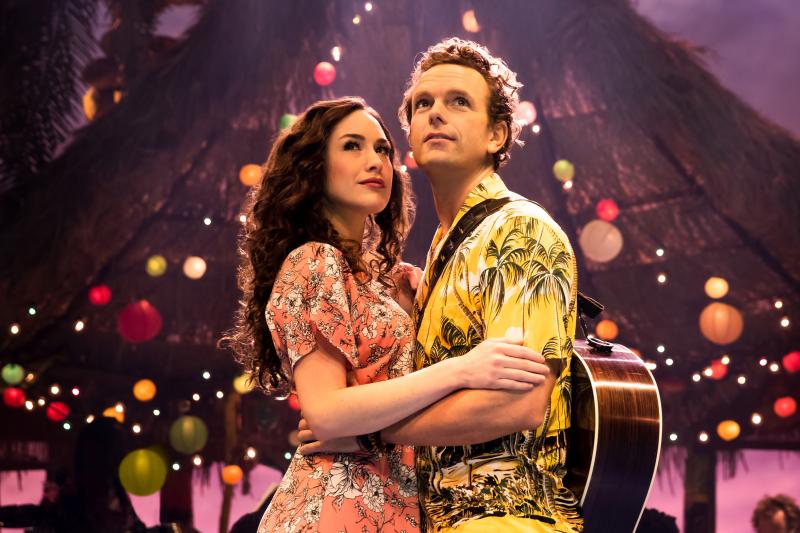 If you had your own signature cocktail, what would it be called and what ingredients would be in it?
Hmm... I like gin, but what else to put in there? Maybe wheatgrass but you have to put something else in there to make it taste good (laughs!) My wife has an idea.... License to Kale! It sounds healthy.
Words to live by?
Maybe that's my answer.... I don't have all the answers - just all the questions!
---
LAST CALL! Catch Escape to Margaritaville through July 1st at the Marquis Theater. A national tour will launch in October 2019.
Photo Credit: Matthew Murphy

Related Stories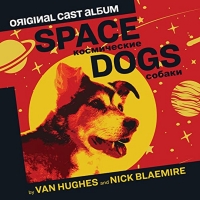 BWW Album Review: SPACE DOGS Is Far Out!

March 8, 2022

SPACE DOGS is the epic new musical, telling the mind-blowing true story of Laika and the Chief Designer — a stray dog and the top-secret Russian scientist, who sent her to space during the Cold War. Written and performed by Broadway's Van Hughes and Nick Blaemire, this production is equal parts adventure and intrigue, while capturing the depths of human emotion and the immortal friendship between man and dog, as they journey together to the stars.
---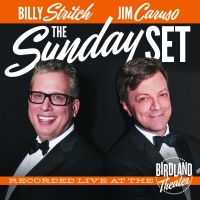 BWW Album Review: 'The Sunday Set' Will Keep Your Spirits High All Week

February 22, 2022

CLUB44 RECORDS recently announced the release of The Sunday Set, the new album from Billy Stritch and Jim Caruso – including an entertaining selection of urbane standards, jazz favorites, and clever comedy numbers. The album, recorded live at The Birdland Theater, features vocals from Stritch and Caruso, with Stritch on piano and Steve Doyle on bass, and will keep your spirits high all week!
---
BWW Album Review: FROZEN Star Samantha Barks Bravely Leads Listeners 'Into the Unknown' With Her New Album

December 28, 2021

Frozen star, Samantha Barks, recently released her latest album, Into the Unknown, under new record label, Westway. The album features selections from a number of contemporary musicals, including Six, Dear Evan Hansen, Jagged Little Pill, Ghost, Mean Girls, Moana, The Greatest Showman, and more.
---
BWW Album Review: A VERY DARREN CRISSMAS Serves Up the Perfect Cup of Holiday Cheer

November 12, 2021

Emmy, Golden Globe, Screen Actors Guild award-winner, and singer-songwriter and activist, who has graced the screen and Broadway stage in popular acts, including Glee, The Assassination of Gianni Versace: American Crime Story, How to Succeed in Business Without Really Trying, Hedwig and the Angry Inch, and more, Darren Criss is ringin' in the holiday season with a new album! Ron Fair, multi-Grammy nominee and producer of numerous Grammy-winning hits, produces.
---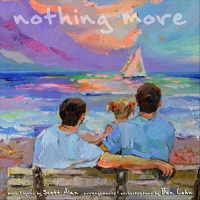 BWW Album Review: Scott Alan's 'Nothing More' Celebrates the Joyous, Fulfilling, and Sometimes Messy Parts of Fatherhood

November 1, 2021

American songwriter, Scott Alan, recently released his ninth album, Nothing More, and partnered with musical director, Ben Cohn, on this special recording that serves as a love letter to his daughter, during her first couple years on Earth. Alan has worked with some of the most talented stars of theatre, TV, film, and music.
---