BWW Interview: Eden Espinosa Breaks Down Solo Album, FALSETTOS Tour and WICKED Beginnings
In releasing a new album and touring the country, Eden Espinosa's year is already off to an eventful start.
Eden Espinosa released her second solo album in January of this year titled Revelation. Revelation is comprised of fully original songs and landed on the top 50 of the Pop iTunes charts.
Espinosa, a native of Anaheim, Calif., made her Broadway debut in Wicked as the original standby for Idina Menzel. She went on to play the role of Elphaba on Broadway, in Los Angeles and San Francisco over a seven year span.
In between her stints as the green witch, she originated the title role in Brooklyn on Broadway and was the final Maureen Johnson in Rent, being part of the last performance which was filmed.
Last summer she created the role Tamara de Lempicka in Lempicka at the Williamstown Theatre Festival, where Ben Brantley of The New York Times compared the stature of her performance to Patti LuPone in Evita, calling it "a legitimate successor to Ms. LuPone's Perón."
Along with releasing her album this year, she is currently touring the country as Trina in the Tony nominated revival of Falsettos. The nine stop tour kicked off in Arkansas at the beginning of February and will play its final stop this summer in North Carolina.
In the midst of her new album, newly opened show and a stop finishing up in Minnesota, Eden spoke with BroadwayWorld about her soul-baring album, the struggles of producing an original recording and the theatre stints that her career has consisted of.
---
This is your second solo album, what made you decide to go back into the studio?
I had plans to do a second album much like my first one which was covers of Broadway songs, then a bunch of jobs got in the way and I decided to write, I always wanted to write my own music and that's why it took longer to get the album out, but I had always planned on doing another album. The album is all original songs.
Where does the title Revelation come from?
It came from a bunch of different reasons. In writing the album, I had been experiencing a lot of growth in my life, a lot of loss, a lot of realization and I knew I wanted the title of the album to encompass the entire journey I went through. It's revelations about myself, revelations about my former relationship, revelations about what I want for my future. I think we have revelations everyday about our life and our existence, our hopes, dreams and desires.
---
The finished product is all we get to see, but we don't see what goes into the making of the album. Were there any struggles in producing this album?
The struggle was fear, having your most intimate thoughts and feelings taken from a journal entry and making it into a song. It's the right thing to share that part of yourself. Primarily it was opening myself in that way, letting people into my inner most feeling, inner most fears. The producer and I also knew we wanted to make this album as raw and live as possible. We didn't use any autotune or Melodyne on this album. One song is a completely one pass all the way through with me and the band.
That was also scary because in this day and age we use computers a lot in TV, film and recording, which isn't a bad thing, but it can sometimes create a false sense of achievement even for myself. I knew I wanted to sound like I would my concerts. I didn't want people to listen to the album and then come see me live and go "Well that's not what the album sounds like." Those two things were the things I struggled with most in this process.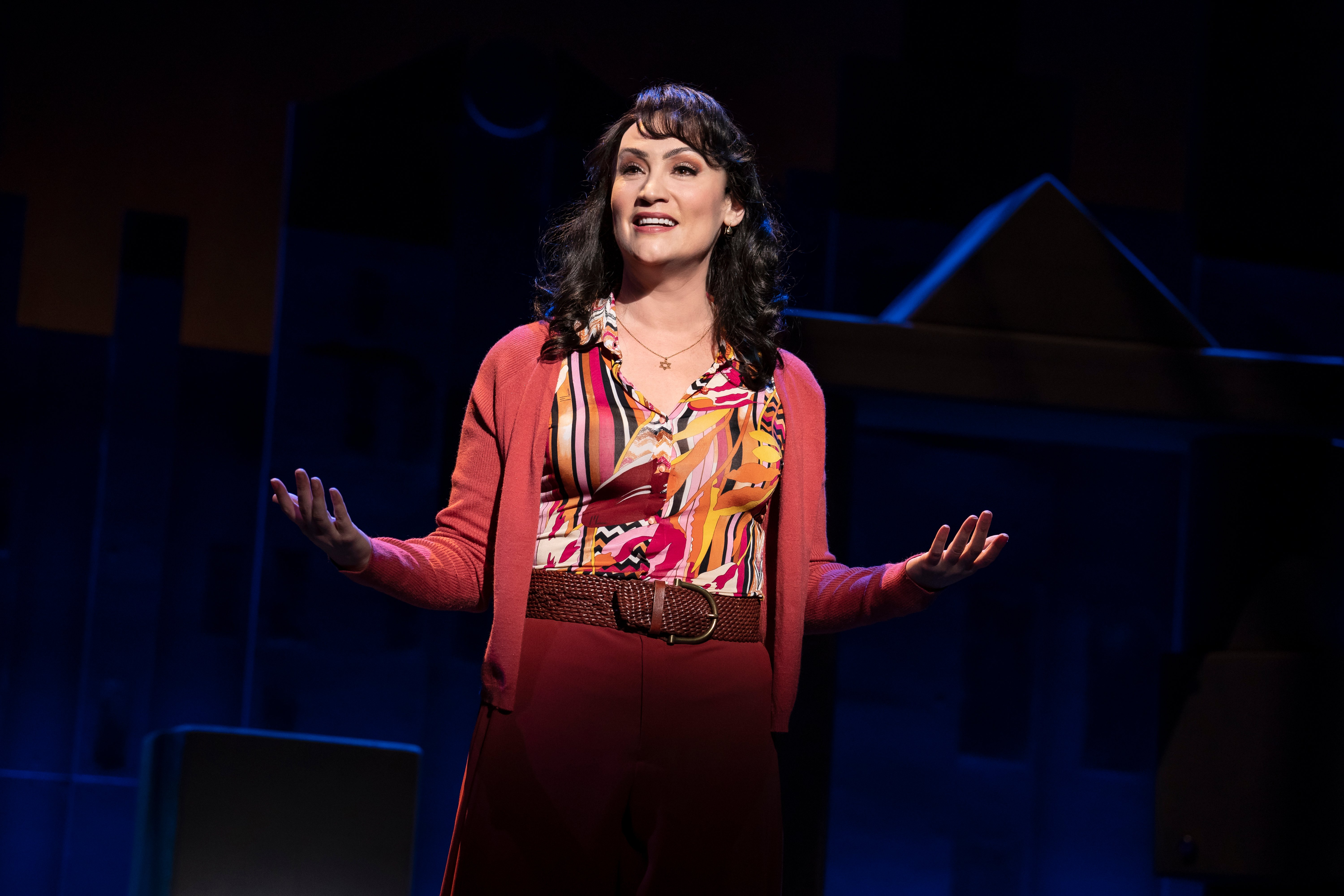 You're currently touring as Trina in Falsettos. What excited you about going back on the road after doing a small stint in the Wicked tour?
I did one stop with Wicked in San Francisco, but never have actually traveled with a show before. I was excited about the prospect of going on the road, especially this show that people love so much. It's not as mainstream as Wicked, obviously. It's a very different show, that's what drew me to the project originally, being able to do something different.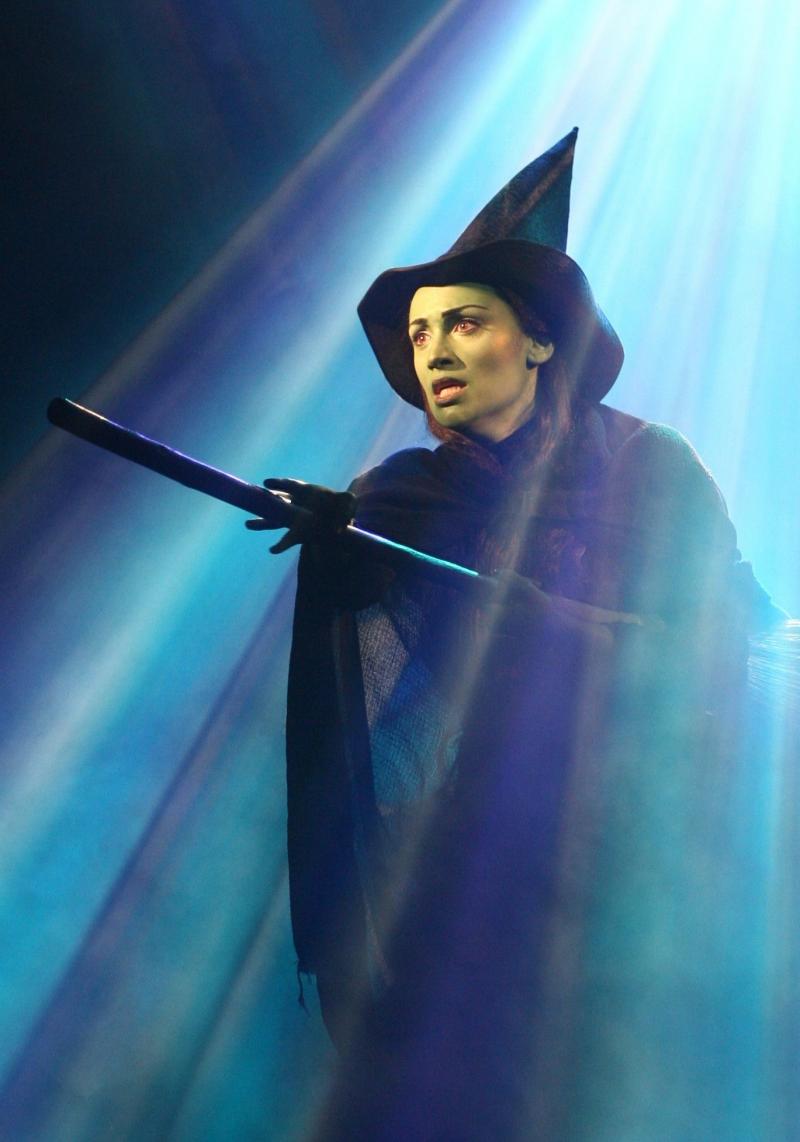 Speaking of Wicked, you were part of the show for seven years! How does it feel to be at the top of the list with greats like Idina Menzel and Shoshana Bean when people look back on the amazing role of Elphaba?
It feels incredible. I was part of the original company as the first Elphaba standby, so I was there from the very beginning. It's a beautiful thing to witness, this show and the 15 years it has been around, I can't believe it's been 15 years.
It feels very humbling to be part of something that is still continuing to touch peoples lives and connect people. Humbling is the best word I can think of because it is so much bigger than us. Wicked has its own life and it's beautiful to sit back and see the road this show has taken.
You starred in Lempicka last summer which all of Broadway is buzzing about. Can you tell us what it was like creating that role?
The show has been around for quite some time and I had seen a few different readings and presentations of it. I had always loved it, I had always been in love with the music, the story and the character so when they were looking for a Lempicka, I spoke with my friend Matt Gould, the composer, and I wanted to come in to audition, throw my name in the hat to see if I could get the role.
It's an incredible piece that I'm very passionate about and I hope it continues to have a life. I've always loved originating roles and you don't get the chance very often so when this came around I definitely wanted to be part of it.
Is there a message you hope fans walk away with after listening to your album?
I think overall the revelation in this album that I hope people leave with is that you can find your own revelation. I also think putting value and worth in yourself above anything else. You have to take care of yourself before you can take care of anyone else. Knowing your worth and knowing you value is very important and not letting fear or doubt or anyone's opinion get in the way of that.
---
You can find Eden's album and upcoming events at http://www.edenespinosa.com. She continues the 'March of the Falsettos' through June 2019. Tickets can be found at falsettosbroadway.com.
Photo Credit: MA2ULA
Related Articles