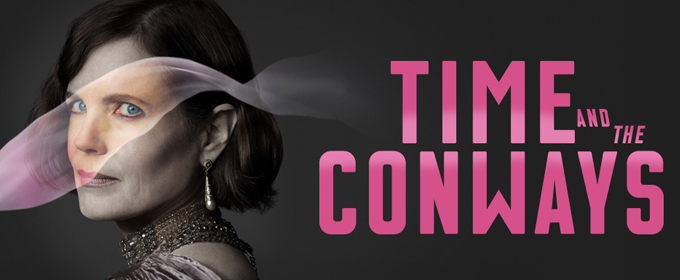 Click Here for More Articles on TIME AND THE CONWAYS
BWW Interview - Debut of the Month: TIME AND THE CONWAYS' Anna Baryshnikov
Anna Baryshnikov makes her Broadway debut as Carol in J.B. Priestley's time-jumping play Time and the Conways. Directed by Tony Award-winning director Rebecca Taichman, the show is set in 1919 Britain, where Mrs. Conway (Elizabeth McGovern of "Downton Abbey") is full of optimism during her daughter's lavish twenty-first birthday celebration. The Great War is over, wealth is in the air, and the family's dreams bubble over like champagne. Nineteen years later, however, the Conways' lives have transformed unimaginably. The story takes place at the crossroads of today and tomorrow-challenging our notions of choice, chance and destiny.
Today, Anna Baryshnikov speaks exclusively with BWW about making her Broadway debut in the role of a young girl who reminds us to take time to live in the moment!
[NOTE: BroadwayWorld's fabulous photographer Walter McBride captures images of the Broadway stars profiled in our monthly column in a special photo shoot. Check out the pics of Ms. Baryshnikov throughout the feature!]
You've focused your recent career on TV and film. What was it like to return to live theater?
Yes, I've been doing TV and film for a while and I hadn't done theater for several years, so I was really nervous for the audition. I had just seen INDECENT and had loved it, so I was so excited to meet Rebecca [Taichman]. And it feels like it's part of your job as an actor to tell yourself you're not going to get the job, until you get the job, so I was hedging and managing my expectations. But it worked out and it's just been such a joy, it's been really challenging, but really fun and I love the people who I am getting to work with.
What has it been like to work with Tony-winning director Rebecca Taichman?
She is such a wonderful director, especially for someone in my position because she's simultaneously so hands on and exacting but also really collaborative and so generous. So I've had an amazing time working with her. She's so smart and so detail-oriented and I hope that shows in the final product. And I feel so lucky that I've been so well taken care of.
The cast features a host of theater veterans - it must be like taking a Master Class.
It really is, especially for someone like me, making their Broadway debut. It's a fairly large cast and everyone has a very different way of working and I'm just trying to absorb how they all approach the material. And it is so nice to have people to ask about the process as we go along and see how they rehearse and see how different their performances are every night. I'm just trying to learn as much as I can from all of them. What's so great about theater is that it's a living, changing thing. Even today for example, we changed a lot in Act One and I'm just watching how everyone manages that.
Your character 'Carol' is portrayed as the best and sweetest of the Conway clan. Can you relate to her?
Well Carol reminds me a lot of my little sister who, since she was very young, has been really emotionally intelligent and kind. She is the kind of person who can be in a big
room with a lot of people and she'll figure out whoever it is who is having a hard day and she'll help them. So it's been so nice to play a character that has encouraged me to be more like that. It's really so beautiful and I've been drawing a lot from her. And of course there is also the aspect of the role that we don't know who this character would have grown up to be. But I think some of our best qualities are alive when we are young, so I've just had a really good time playing someone who's a good listener and kind and cued in to people's feelings. And I hope it's rubbing off on me a little!
What I also loved about her was her optimism.
Yes, she's a real dreamer, and quite literally I can relate to her because she wants to be an actress. But she also wants to experience what the world has to offer. And I think so often, the older we get, the fewer possibilities we feel that we have and we feel that we can't take time out for fun or to hike mountains. But actually we all should take the time to do those things in our lives. So it's been really nice to play a character who is a reminder of that. At first it was a bit nerve-wracking because I'm playing a character who everyone was supposed to love so much and I didn't want to play her as a one-note lovable person. But she's also really boisterous with her siblings, she's really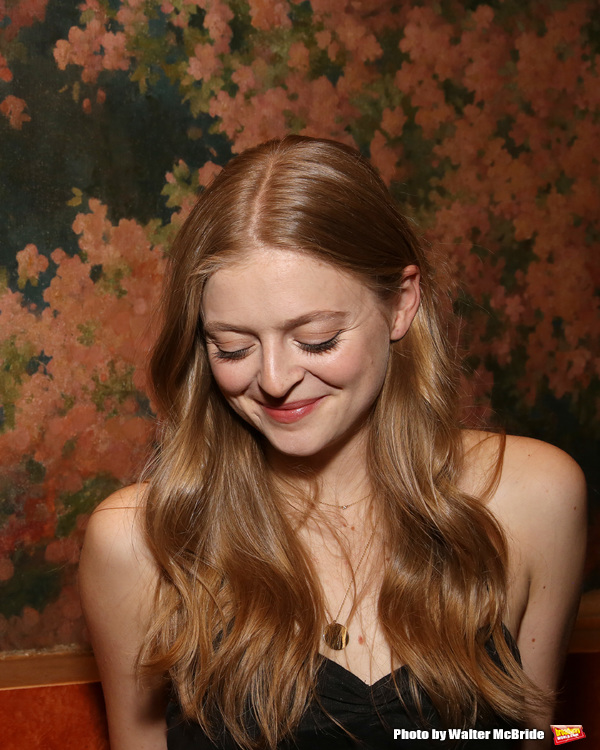 engaged in the game their playing, she's feeling out her relationship with her mother versus her sisters, and figuring out which brother she likes better. So there's still a lot alive in her to play with.
What has been the most challenging thing about this experience for you?
I think just reminding myself that with theater, every night has to be like everything has never happened before. So I sometimes have to battle with myself about being a little bit of a perfectionist and really wanting to land moments, and instead, remind myself that what matters with theater is that it feels authentic. You know there's people in front of me and I don't want to be faking any of the experience for them. And particularly with performing with an accent, I so want to nail it and there are nights that I'm so invested in what I'm doing that I'll hear a word come out that isn't quite the perfect English dialect. But I have to just let it go and let the mistakes be part of what happens that night - let it be changing and alive.
This play was last seen on Broadway in the 1930's, yet the story still feels very relevant today.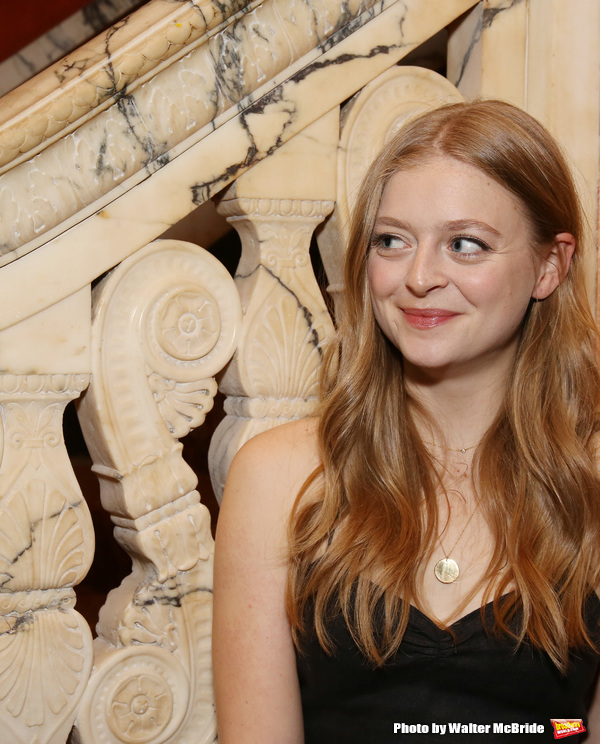 Yes, I think a play about a family is always going to feel modern because those dynamics are as old as time. The relationships in this family still feel so relevant, especially the scenes I have with my sisters. I can point to exact moments in my own family where we've had very similar conversations. But also on a greater scale, I think a lot of what Rebecca has spoken to us about is that there's a real danger in getting greedy about your future and wanting so many things that you don't have yet, instead of seeing the people around you now and recognizing how fortunate you are already. And that will always be relatable because it's really difficult to live in the moment. And living in the moment doesn't mean ignoring the past, or not dreaming about the future, but it requires us all to be a little more relaxed. And that's difficult. I think it's an ever-present issue. Especially now, with the internet where you have so much access to what other people's lives look like, it's very easy to feel like you want more. But really, so many of us within our own families have so much to appreciate right in front of us. So that too is always going to be modern and it will always be a struggle to be kind to one another and be present.
The play presents the very evocative theory that time is not necessarily linear and that moments and events in our lives may actually be happening concurrently. What are your thoughts on this idea?
It is such a gripping idea. And I think especially in an industry where I always felt that
my age is an important, quickly-expiring idea, I love this notion that who I was as a child, and who I am in thirty years is as important as who I am right now. And I've recently felt myself become less anxious about achieving things in a hyper way. I've been able to focus less on achievement and more about what's happening around me. I think so many of us have had experiences when we feel how alive and present someone from an earlier part of our lives still is. I think the play beautifully puts it into words and I have a hard time describing it, but it's been really interesting. And in a way, it's another reason why it's fun to play Carol. I think this idea is something that we have a little more access to when we're younger. We tend to over-intellectualize that feeling that the past is somehow alive in you and with you and the future can be too and it can all be true at once. I think our lives are built in a very linear way and sometimes it's hard for us to think like that, which is why the character of Alan is so special, he's able to see that so clearly.
Yes, his monologue where he explains this idea was such a powerful moment in the show.
Yes and I think it's so easy to be nostalgic about the past, and that line that he has, that those people are still real and still existing, just like we're real and existing - there's something so comforting about that.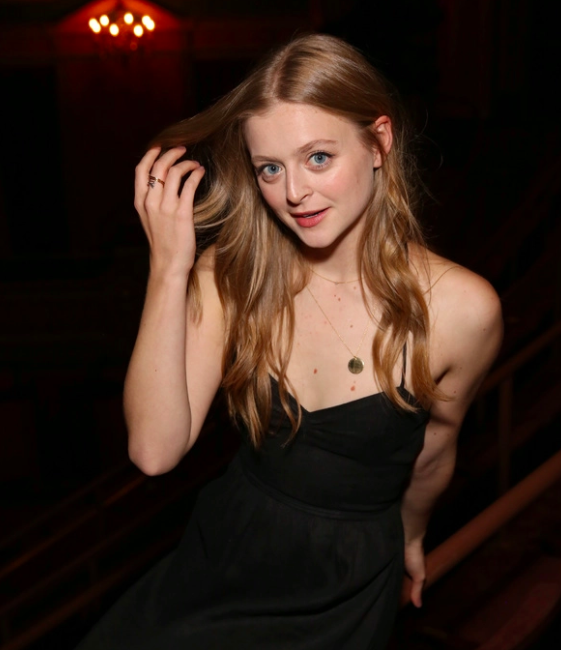 Can you describe what it was like to make your Broadway debut in Time and the Conways?
It was nerve-wracking but it was alternately so fun. And actually I felt so fortunate for the way Rebecca had staged the show because I'm in the back of Act Two, and I felt like I got a moment to not be nervous and to glance out to the audience and take a minute to be really grateful and excited. And I learned immediately that I should have used more powder because I was so nervous I was just sweating it off!
And this cast is so kind and easy to work with. It's kind of unbelievable. They're all so willing to advise me and help me through the process, so I can't say enough good things about all of them!
BWW congratulates Anna Baryshnikov on her Broadway debut! The actress recently made her film debut in the Academy Award nominated Manchester By The Sea with Casey Affleck, Kyle Chandler and Lucas Hedges. On television, she was most recently seen as a series regular on the CBS half-hour comedy series, Superior Donuts, opposite Jermaine Fowler, Judd Hirsch and Katey Segal. She will next be seen in the film The Kindergarten Teacher, opposite Maggie Gyllenhaal and Gael García Bernal. In addition, Anna has appeared on television in Amazon's "Good Girls Revolt", NBC's "The Mysteries Of Laura" and CBS's "Blue Bloods", as well as the HBO Miniseries, "Doll & Em." On the New York stage, she starred in Horse Girls at the Cell Theater.
Related Articles
Caryn Robbins is a Senior Editor and daily contributor to BroadwayWorld, Follow her daily podcast "The Broadway Scoop" at http://www.buzzsprout.com/541726. Caryn's original musical comedy DEAR (read more...)