Click Here for More Articles on Burn This
BWW Interview: Catching Up with BURN THIS Star Brandon Uranowitz
It's all about opportunity and hard work for the two-time Tony nominee
Brandon Uranowitz is no stranger to the Broadway stage, heading up productions such as Falsettos, Prince of Broadway, The Band's Visit, and currently Burn This. That's not to mention his recent concert roles in Man of La Mancha and Grand Hotel. Oh, and there's his run on The Marvelous Mrs. Maisel and an upcoming appearance on Fosse/Verdon.
We took a moment to catch up with Uranowitz about the hard work he's put into his craft that's led to the string of great projects.
---
You've been pretty unstoppable this past year, concerts, musicals, tv shows, plays. What's it been like balancing all the flow?
I just sort of put one foot in front of the other. It's very interesting to me to hear people say things like 'you're on such a streak right now' because I don't feel that way. I get really, really antsy when I'm not working. I get to that place every actor gets to and I start to think "Oh that was it. I'm never going to work again." It's hard for me to take a step back. I can acknowledge that yes, I've had a really fantastic year, but there have been large chunks between projects where I've just been sitting on my couch staring at nothing wondering what I'm doing with my life.
That being said, it's actually very nice to be able to talk about this and get in touch with the vast amount of luck that I've had this year. It's been amazing. I'm unbelievably grateful. I never thought that I would get here but I've been working towards this moment and I just feel really, really lucky. I've been working hard and as any actor would tell you, I've faced many, many disappointments.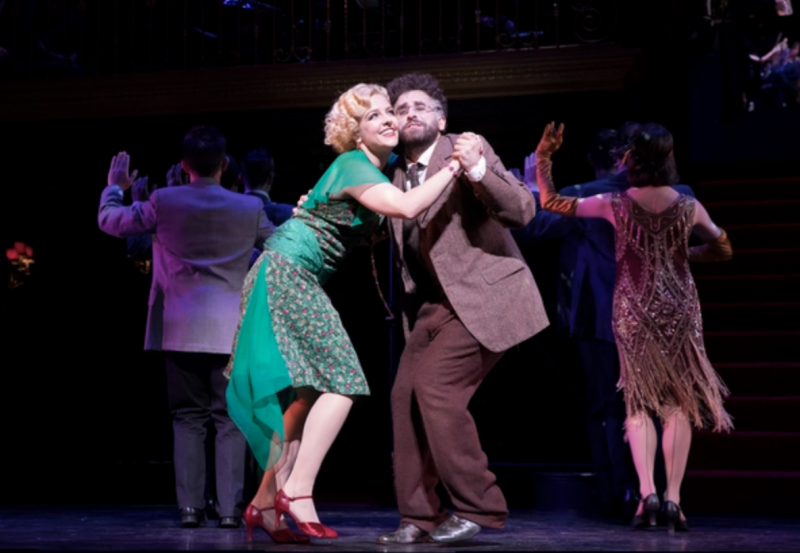 There's that saying: Luck is what happens when preparation meets opportunity. I feel unbelievably grateful for the opportunities and the ones on the way. I know that I worked as hard as I could to be prepared to meet those opportunities head-on, but I've been so lucky to get those opportunities and I've had the most fantastic time working. I feel very fulfilled at this moment, I don't ever want it to go away. That's sort of the one 'downside,' I guess, that we all know that all of this is fleeting and that's the constant in this business-that it all inevitably comes to an end.
Of all your projects, I'm very curious to talk about The Band's Visit in particular. What was it like to be the first replacement and join this hit show that had just swept the Tonys?
That entire experience caught me so off-guard, I cannot tell you. I just assumed that being the replacement going in would be sort of awkward and jarring. I pushed my shoulders back and prepped myself to feel like the orphan son just because I knew that it was a year in and I knew that they were a close-knit group and immediately I never wanted to leave. It was truly one of the most beautiful experiences I've had in my career. I never felt like I didn't want to go and tell that story. I never felt hesitant to work. I always showed up so excited to be with those people and be in that show. That cast, I can't tell you, they are some of the most incredible, beautiful people.
The other thing is, I was replacing John Cariani who's like a walking, bleeding heart. He's the loveliest, nicest, most compassionate, generous man. I was like "how am I supposed to fill that void?" but they could not have been more welcoming. Every single person on the crew, in the cast, on the creative team, and then working with David Cromer is such a dream.
I feel like there's maybe one negative thing about any given project I've been a part of even if it was amazing, but there's truly not one negative thing I can say about being a part of The Band's Visit. I can't describe it any other way.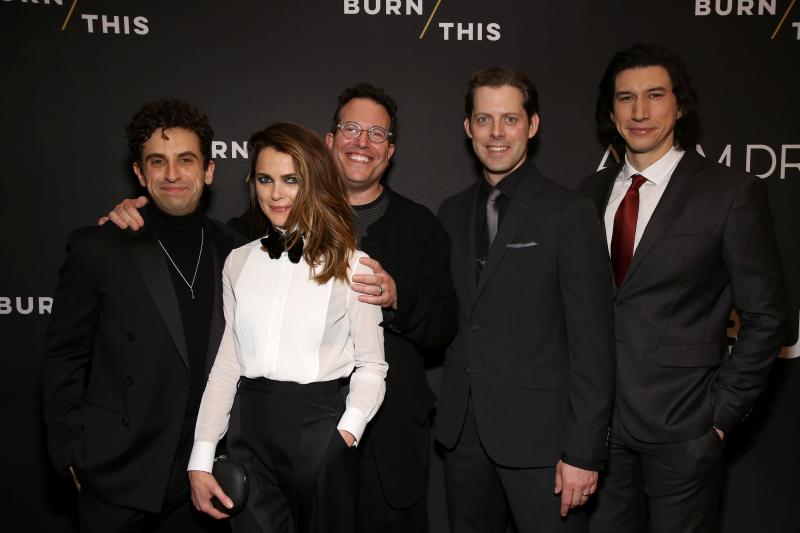 Moving to your next Broadway show, how did you get involved in Burn This and what made you decide to do a play versus a musical?
My training is in drama, in acting. I didn't train in musical theatre, really. In high school I fell in love with plays. When I went to college I was expecting to say farewell to musical theatre and focus on acting and doing plays. That's what I realized I wanted to do, what I realized I was really passionate about. And I knew that singing in particular gave me incredibly anxiety. Then I was in the classical studio doing Shakespeare for a year and I was like "oh, I want a career doing Shakespeare. This is what I love." Shakespeare sort of feels like beautiful, gorgeous musical theatre without the singing. It's heightened reality, heightened circumstances.
I never really expected to get back into musical theatre. As luck would have it, I didn't do any musicals all through college and then my final semester, my best friend and I wanted to be in this show together so we auditioned for the Mainstage musical. We both got cast and talk about luck, an agent was at the show one night and wanted to work with both of us. I started working with them and their introduction to me was through musical theatre. As actors, it's a numbers game. The more auditions you do, the higher the chance of being cast and getting booked. So when I started working with an agent, to increase the number of job opportunities I started auditioning for musicals and getting cast in musicals.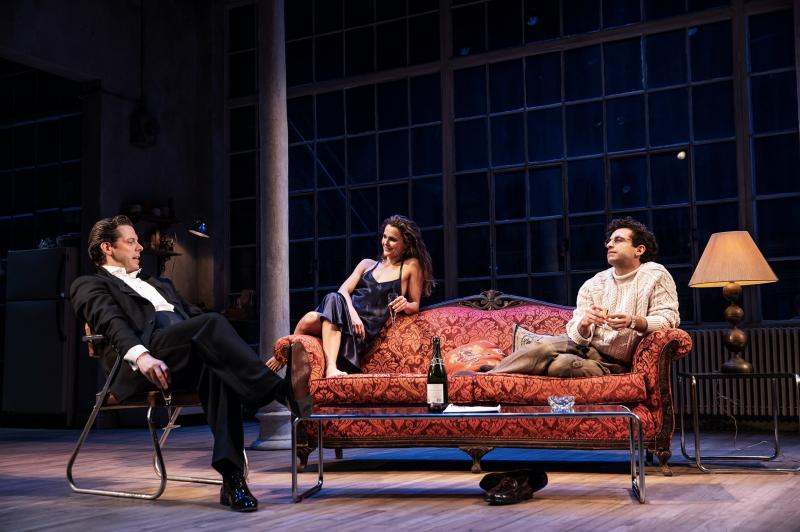 What sort of annoys me, I have to say, in terms of plays versus musicals, as far as I'm concerned, it's exactly the same. It's two sets of doors leading into the same room: a space where we can perform the most truthful and authentic version of a story. The whole goal, ultimately, is to just tell the truth whether it's through song or a scene or monologue. What I do in a play is not much different from what I do in a musical. I'm happy to do whatever as long as the material is wonderful and delicious and has something to say like The Band's Visit, or Burn This, or Falsettos.
Finally getting to do Burn This is like such a gift because I'm finally able to break out of that box and sort of exist in both. I feel like I have been prepared for that opportunity and then last June the opportunity came. I got an email from my agent asking if I would like to take part in a very small table read for Burn This with Adam Driver and Keri Russell. I assumed that I was just a placeholder and whatever celebrity they got to play Larry can't make it that week, so I'll just go and step in and do my thing and say "thank you," and leave. I had about a week to prepare, hunkered down and I did some work. I read the play over and over again. I did my work that I was trained to do. I showed up to the table read and did my thing. And even though I just assumed that was it, I still wanted to do a good job for all the people there and for myself. I mean, how often do you get to read this play with these people, for these people?
That in itself was an opportunity. And then the big shock came the next day when they were said, "you're going to get an offer to do the production next February, if you're interested." And I was like "I'll think about it."
Can you tell us anything about the experience of working on Fosse/Verdon? What it was like to be on a project that has such a close connection to the history of your own industry?
Totally dreamy. It was Tommy Kail, who directed Hamilton. It's really smart, creative people talking about something that we're all passionate about, which is theatre and the people who made theatre what it is and changed it. Bob Fosse and Gwen Verdon were game changers, and the people around them were game changers. Liza Minelli, Hal Prince, Paddy Chayefsky, all game changers.
From what I've seen of how the people involved work and how they talk about the work, it's clear that they are coming from a very passionate place. We are telling a story about people that changed the world that we dreamed about being a part of since we were kids. It was awesome, it was so cool.
I'm playing Dustin Hoffman as Lenny Bruce in Lenny that Bob Fosse directed. It was very layered because I had to get Dustin Hoffman's mannerisms down, but I also had to feel out what Lenny Bruce was about, so I was trying to add as many layers on top of layers as I could.
What was really fun on set was we would do a few takes like that where we would get as close to the real interpretation as possible, then we would do a few more takes where they would allow me to do my version of the material. I was just doing one of the scenes in the movie where Dustin is doing a Lenny Bruce stand-up set, so I would do a few takes as Dustin Hoffman, then they would let me do the Brandon version of it. To me was very cool and very generous. And also, I think really smart because they're covering their bases in terms of sort of exploding people's expectations of being exact replicas of these historic figures. I think it's very smart for them to let their actors that they've hired to be these people bring the essence of what they were, but also bring their own authenticity to it.
Cover Photo Credit: Walter McBride / WM Photos
Related Articles