American Theater's Randy Gener Awarded Nathan Award
The heads of the English departments of Cornell, Princeton, and Yale Universities have chosen Randy Gener, Senior Editor of American Theatre magazine, to receive the annual George Jean Nathan Award for Dramatic Criticism. The honor is reserved for "the American who has written the best piece of drama criticism during the theatrical year (July 1 to June 30), whether it is an article, an essay, treatise or book."
The Awards Committee citation for Gener reads, "He has used that venue [America Theatre Magazine] and others to draw our attention to largely ignored voices and visions on the international theatrical scene, to the work of Filipino-American playwright Jessica Hagedorn, to a small but lively Tennessee Williams Festival in Provincetown, and to the future of theatrical criticism itself in essays that wed critical intelligence with a beat reporter's love of the telling and unruly fact."
The citation continues, "In one piece, Gener argues that, at its best, criticism is 'a cultural asset, one of the bases on which democracy and community are built.' He fulfills that lofty goal by implicitly reminding us of how much that is excellent in theater here and abroad is ignored by a critical fraternity which, during this age of globalization, seems more parochial than ever."
Jim O'Quinn, editor in chief of American Theatre Magazine, remarked, "Randy Gener has been a tremendous asset to American Theatre ever since he was selected as a Jerome Foundation Affiliated Writer back in 1995-96, and especially since he joined the staff full-time in 2002. His command of any number of theatrical subjects-from international exchange to the vagaries of arts journalism and criticism-is unequalled among his contemporaries."
Winning the Nathan Award is the most recent accolade in Gener's distinguished career. In addition to being the Senior Editor of American Theatre, he is a writer, critic, editor, playwright, and visual artist based in New York City. He is the author of the plays Love Seats for Virginia Woolf and What Remains of a Rembrandt Torn into Four Pieces, among other plays, as well as scholarly essays, articles and reviews in The Village Voice, The New York Times, New York Magazine, The Star Ledger, Time Out New York, and other publications.
Additionally, he has worked as an editor of the Arts Institute/Theatre Institute of the Czech Republic's newspaper Prague Quadrennial Today and as a freelance dramaturg for the Joseph Papp Public Theater, Roundabout Theatre Company, Pan Asian Repertory Theatre, and Denver Center Theatre Company. His floral installation In the Garden of One World (a collaboration with the Romanian scenic designer Nic Ularu) debuted in 2008 at La MaMa La Galleria.
He has been the recipient of a 1995-96 Jerome Foundation American Theatre/Affiliated Writers Program fellowship, 2003 New York Times critic fellowship at the Eugene O'Neill Theater Center's National Critics Institute; grants from the Foundation of the American Theatre Critics Association, the Ford Foundation, and the Trust for Mutual Understanding; and a Filipinas Magazine Arts and Culture Prize. A member of the theater alliances NoPassport and Theater Without Borders, he was inducted in 2008 to Via Times of Chicago's Filipino American Hall of Fame.
The Nathan Award is considered the highest accolade in the U.S. for dramatic criticism. When George Jean Nathan provided for it in his will, he explained that it was his "object and desire to encourage and assist in developing the art of drama criticism and the stimulation of intelligent playgoing."
The prize for the Nathan Award consists of the annual net income of half of Mr. Nathan's estate. The annual award now amounts to $10,000, making it the richest as well as one of the most distinguished in the American theater. In addition, the winner receives a trophy symbolic of the award. Ellis Hanson, Chair of the Cornell English Department, will present the award to Gener at a March 9 celebration at the Kalayaan Hall (Freedom Hall) of the Philippine Center near Rockefeller Center in New York City.
Past recipients of the Nathan Award have included Harold Clurman, Walter Kerr, Stanley Kauffmann, Jan Kott, Elizabeth Hardwick, Robert Brustein, Eliot Norton, Eric Bentley, Michael Feingold, Alisa Solomon, Daniel Mendelsohn, John Lahr, Hilton Als, Ben Brantley and Charles Isherwood. For a complete description of the Nathan award and its origins, visit http://www.arts.cornell.edu/english/awards/nathan/.

Related Stories
More Hot Stories For You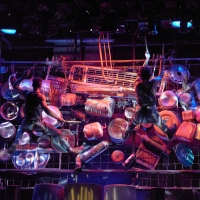 STOMP Will Close in New York City Next Month After Nearly 29 Years

December 6, 2022

The award-winning percussion, rhythm and comedy sensation, STOMP will end its (almost) 29-year run on January 8, 2023. STOMP's North American and European tours will continue to run.
---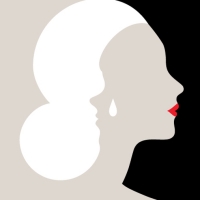 EVITA Revival Will Be Produced at A.R.T. in May 2023

December 6, 2022

A new revival of Andrew Lloyd Webber and Tim Rice's rock opera Evita is headed to the American Repertory Theater (A.R.T.) at Harvard University in May 2023, led by Terrie and Bradley Bloom Artistic Director Diane Paulus and Executive Director Kelvin Dinkins, Jr. The A.R.T., in association with Shakespeare Theatre Company, will produce Evita May 14 - July 16, 2023 at the Loeb Drama Center in Harvard Square.
---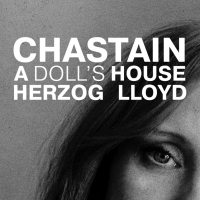 Tickets On Sale Now For A DOLL'S HOUSE Starring Jessica Chastain

December 6, 2022

Tickets for the upcoming Broadway revival of A Doll's House, starring Academy Award winner Jessica Chastain, are now on sale to the general public.
---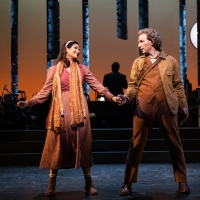 INTO THE WOODS Will Bring Broadway Cast to Cities Across America

December 6, 2022

The Broadway revival of James Lapine and Stephen Sondheim's Into the Woods, which concludes its engagement at the St. James Theatre on January 8, play engagements in select cities across the United States. Learn more about the cast, where the show will be, how to get tickets, and more!
---
VIDEO: Lea Michele Sings 'I'm the Greatest Star' From FUNNY GIRL and Shares She's Heard From Barbra Streisand

December 6, 2022

Lea Michele performed 'I'm the Greatest Star' from Funny Girl on Late Night With Seth Meyers on Monday, December 5. The episode aired from 12:35-1:35 a.m. ET on NBC is available to stream today on Peacock.
---