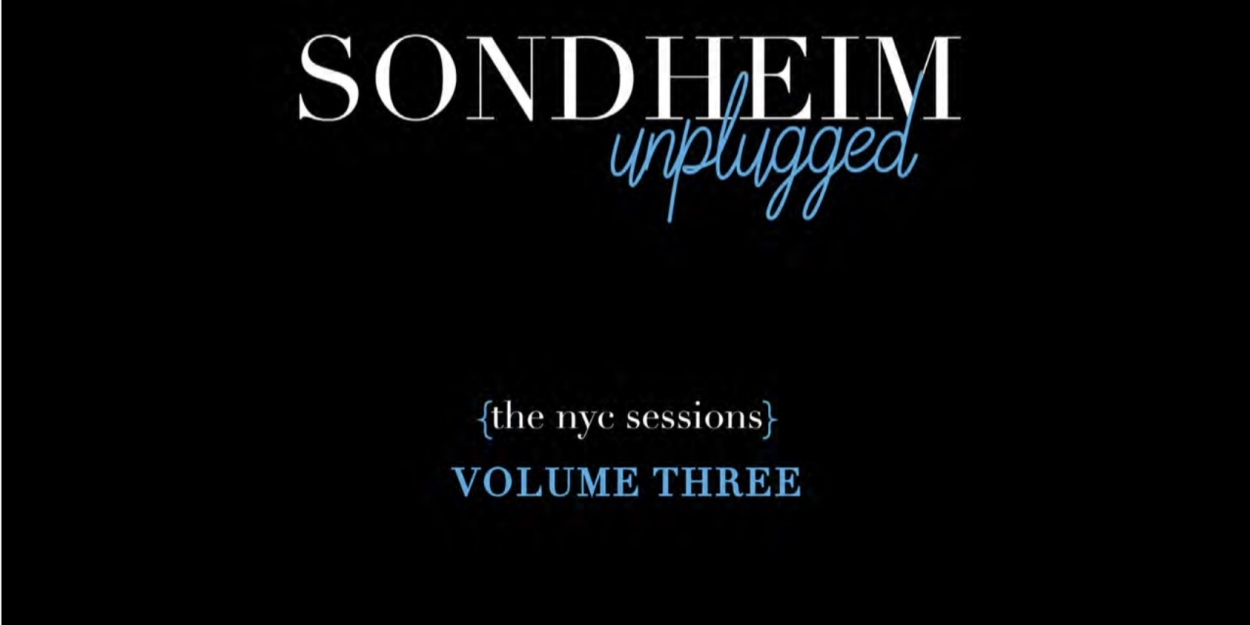 Album Review: SONDHEIM UNPLUGGED (The NYC Sessions) Volume Three One Heck Of A Rewarding Listen
The third album in the Yellow Sound Label series just as good as the predecessors.
The Sondheim Unplugged legacy has been quite active this year, with creator and OG host, Phil Geoffrey Bond, saying goodbye to the live performances, Rob Maitner assuming the role of host in those shows, and three (that's right, three) extremely generous albums of music from the series being released into the world. Each of the two previous Sondheim Unplugged (The NYC Sessions) has consisted of two discs of music, presented simply in a straightforward manner with just voice and piano, in order to highlight Mr. Sondheim's compositions. Volumes one and two each had positive write-ups from Broadway World reviewers, and this editor wondered what could, possibly, be said about volume three that hadn't already been covered in those first two reports? It was time to try something new.
For fun, I decided to review the third album myself and I wanted to really challenge myself by not reading the liner notes, by entering the journey blind, without knowing who was performing the numbers, just taking the trip with my ears and the music... and BOY HOWDY... was it a trip. I simply imported the tracks provided by publicist Dan Fortune into my phone, tracks that did not feature the names of the performers, only the song titles. I put on my fancy noise-canceling headphones, I sat at the computer with an open blank Google doc, pressed play, and typed whatever came into my head as I listened. Some of the performances jumped out at me, immediately, as songs with which I had a pre-existing relationship, or artists that had a special place in my own, personal, history. For example, the moment the piano struck that opening chord and the voice of Karen Mason sang, "Loving you is not a choice, it's who I am," the tears began to fall and all the feelings possible swirled around inside of me. Then something occured to me, something new, and I had wanted something new. The notes would be the review. It would be unconventional, especially for me, but the experience I was having with the album and my note taking wasn't like anything I had, previously, encountered on an album review. If each song would inspire the kind of reaction I had from the Mason/PASSION number, and my notes reflected that, this might prove an interesting experiment. Whatever it turned out to be, the Broadway World readers and I would take the journey together. Sink or swim.
So, dear readers, below is a list of each song as it filtered up into my headphones, followed by the honest-to-goodness notes I took in real time, followed by the names of the performers that my post-listening research uncovered for me. I hope everyone enjoys taking this journey the way I did, but I recommend getting the album and taking your own trip down Sondheim Lane.
SONDHEIM UNPLUGGED VOLUME 3
Disc One:
Opening Doors. It's hard to hear this without thinking of the original recording. These are gifted actors, trying something new - give them a chance. Ok, they have my attention. Some of these tempos are a little slow, but I can work with that. IS THAT Jim Walton?! It's Jim Walton - I know it. Brilliant. Mime - hilarious. Sally Mayes - hilarious. Ok, I get it. I totally get what they are doing. They got me. (Harris Doran, Rob Maitner, Lucia Spina, Jim Walton, Sally Mayes and Kelli Rabke)
Hades. What is this song??!! Why do I not know this?! Who is this singer?! I LOVE this. Album highlight. (Eric Michael Gillett) [Note: It's from THE FROGS, a show I don't know,for shame]
Sorry/Grateful. Well, this is just gorgeous. I don't recognize this voice but this is simply beautiful. I'm putting this on a playlist. What a pretty voice. (Jacob Hoffman)
I Know Things Now. Is this actually Danielle Ferland? No, the quality of the voice is different... but it's a solid tribute to the Ferland/Red legacy without being a copy. This actress has done this number right. (Michelle Dowdy)
It Takes Two. THIS is Danielle Ferland. What fun, what a fun choice. The voices blend well, they have a lot of chemistry. Is it Jeff Blumenkrantz? I'm sure it's Jeff Blumenkrantz. I like this. Really nice chemistry. I hope they did this in person and it isn't two tracks pieced together. It sounds like they were in the same room when they did it. (Danielle Ferland, Jeff Blumenkrantz)
Loving You. Oh, I know this voice. Weeping. (Karen Mason)
That Dirty Old Man. Oh, Hooray! I LOVE this song! Who is this, though? This is usually a character song, what a cool choice, to have it done in this youthful soprano. This is a Philia voice, not a Domina voice. Bold choice. Nice. (Ramona Mallory)
Somewhere. Kill me now. This is just gorgeous. What a sweet, smooth voice this is, so full of feeling. I think it's T. Oliver Reid. I'm almost positive it is, this sounds just like the kind of treatment he would do. Not everyone gives like this. Just lovely. (T. Oliver Reid)
Now You Know. Peoples' obsession with this song is interesting. Huge group number in the show, yet everyone wants to sing it. This is a good solo version but I will have to listen to the OG cut on the OBCR. Good acting choices. I love Broadway singers. Who is this? Too bad it's so short, I like this actress. (Donna Vivino)
Not While I'm Around. OH NO, THEY DID NOT!!! How wonderful. The magic is still there. This makes me happy. (Ken Jennings)
Gussie's Opening Number. I don't think I know this. I've got three different recordings of this show, why don't I know this? Wait, I know this second half. I don't know this voice by heart but I'm sure I've heard it before. I love the acting choices. And the DICTION!! I must know who this is and learn their work. (Kate Loprest)
One More Kiss. How pretty. I just love this song. And it's nice to hear it in such clean, pretty voices. This cut is sublime. (Sierra Rein, Sarah Rice)
Flag Song. Whoever is on the piano is on top of this performance - they are in perfect sync with the singer. The voice is so confident and bold. Oh my goodness, that last note. Beautiful. (Claybourne Elder)
We Do Not Belong Together. Oh, my gosh, you're killing me. It's so hard to find a personal place from which to come with this song; Bernadette and Mandy did it so iconically, it's so hard to break free from that. Bravo. I don't know these voices, but they are wonderful - I'm going to be so mad if I should know these voices and I don't. Crying again. (Victoria Cook, Aaron Ramey)
Another Hundred People. Wow. A laid-back approach. I've never heard anyone do this. Wait, there it is, there's the belt. Oh, I get it. I love the growing urgency. I love actors who try something all their own. Nicely done. (Leenya Rideout)
No More. Ah, heck. Did they save all the weeping songs for this album? Whose gorgeous voice is this? It's so rich and full of nuance, and I love these low notes. Have mercy. I'm hearing notes from the piano AND the singer that I've never heard before, even after all these years - who knew these were the notes? (Evan Harrington)
When. What a voice. This is a character voice. The woman is pretty, and what a lovely juxtaposition between voices and characters. This is casting. Smiling. (Courter Simmons and Lisa Sabin)
Take The Moment. Great control. Wonderful rise and fall, present emotion, I LOVE these full, whole notes. Who IS this?! (Aaron Ramey)
A Little Priest. Oh, that's Lucia Spina. She brings acting to every number she does. Laughing. I can't wait to see who the Todd is ... I love this pianist. It's Rob Maitner. I know that precise diction and bright vibrato. He acts, too. Delicious. I am happy now. They did the harmonies! I missed those in the movie. Delicious. (Lucia Spina and Rob Maitner)
Lesson #8. Oh my gosh, you're killing me. And it's Scott Coulter, too. Golly Moses. Tissue, please. Just kill me, now. (Scott Coulter)
Being Alive. Well, it had to make it onto one of the albums. Now, who is it going to be? It's Brian Charles Rooney. I'd know these high notes anywhere. Yes, this is definitely Brian Charles Rooney. Gorgeous. Smiling big, now. Damn. Well done. Tissue. (Brian Charles Rooney)
Everything's Coming Up Roses. Marta Sanders! YES. MA'AM. This is what I've been waiting for. Queen. I miss the full orchestra, it's diminished when it's just a piano. But it's Marta Sanders doing Mama Rose, take what you're given. Wow, she took the key up. Nice. I can dig it. The acting. What dramas. I just love it. (Marta Sanders)
Disc Two:
The Worst Pies In London. Well, this is fun. Great belt. I can't believe it comes across on an album without being overbearing. This is fun. Is this Annie Golden? Annie Golden would eat this song like this but maybe it's Ann Harada. I don't think it's Ann Harada, the voice isn't right for Ann Harada. I think it's Annie Golden. I love the acting choices. (Annie Golden)
Stay With Me. Oh, how lovely. This is a genuinely pretty voice, what nice technique, and way to hold back with the acting. Nicely contained, great control. I want to know who this is, I quite like it. (Julie Reyburn)
All I Need Is The Girl. This is fun. I'm into this, love the work with the voice and the piano, they are in the pocket. It's very cute. NICE BELT. Nice nuance. Nuance, in All I Need? Well, done, you! I love this belt on the big notes. He took it up! Nicely done. I've no idea who it is, though. (Courter Simmons)
I Remember Sky. Oh, no, they didn't. What a brilliant segue. Brilliant. Crying. Whose rich, emotional voice is this? "All the time..." just kill me now, that was beautiful. She's doing both parts! How wonderful. I love this mash-up. Can you mash-up Sondheim songs? Or is this a medley? These transitions are impossible and amazing. I'm impressed. (Liz McCartney)
Happily Ever After. What a bright, pretty voice. I don't know who this is but it's full of vocal technique and acting choices. I'm happy they included this song, not enough people sing it. (Bruce Sabath)
No One Is Alone. Oh, man. Another sad song. Well, they had to do this at some point, it's one of the most important songs. What a performance, so much feeling. I don't know the voice. I'm going to be mad when I find out who. It's really lovely, though. (Joy Franz)
Love, I Hear. Yay, I love this song. And it's nice to have something that isn't sad. Oh, it's Telly! How perfect. How sweet, and with little comedic moments and that huge, powerful belt. I'm glad they gave him something fun to sing and not a sad song. Great ending. Laughing. Very cute. (Telly Leung)
Our Little World. Thank you! I love when people include this song. I don't know these voices - both lovely and they work well together. (Pamela Winslow Kashani)
So Many People. Pretty. And it's a man! Thank you, gender fluidity. This is so tender and wistful, I am into it but I don't know this voice. Great piano, really good sound mixing. Album highlight. (Charlie Levy)
You're Gonna Love Tomorrow. I know this. I just saw it at the Eric Michael Gillett tribute. It's EMG and Melanie Vaughan. How fun that it's been documented. They sound good together. Well, of course. (Eric Michael Gillett and Melanie Vaughan)
What Can You Lose? I know this voice. It's Natalie Douglas. Thank goodness she got this song. Heartbreaking. She's so contained. It's a shame she didn't pursue acting, she probably would have done well. Damn all this emotion. I mean, really. (Natalie Douglas)
Getting Married Today. Nice piano! I don't know any of these voices but I love the Amy. It's slowed down but I'm not mad about it. She is wonderful. Laughing. Hilarious. Wait. Is this one woman doing both of the girl parts? The Amens are missing - I think it's the same woman doing both parts. Clever. (Teri Ralston and Joseph Goodrich)
Fear No More. No. Kidding. I'll be damned. Freaking George Lee Andrews. Epic. (George Lee Andrews)
Me and My Town. NO KIDDING! They didn't REALLY get Pamela Myers! Wow. Just wow. She sounds great. This is the real thing. (Pamela Myers and Joseph Goodrich)
I Have A Love. Wow. This is a voice. Oh, this piano... Living for this cut. This is sublimely perfect and completely stunning. Power. NICE! Oh, she took it down - nice call, interesting. I wonder what it would have been like if she had gone up, but I love this choice. This arrangement is so dramatic and yet sort of pop-ish. I'm into it. Who is this vocalist? She needs to be on the radio. Oh, this ending. Perfection. It's like a Disney theme song or a Christmas album song. I love this vocalist. (Jessica Hendy)
The Ballad of Booth. Oh, I LOVE this song! Let's see who they got... I am in love with this pianist. This Balladeer, my goodness, what a wide open and clear sound, I just love it. This song makes me happy, yet, I'm crying. I love this Balladeer. This Booth is nice. It's hard to beat Victor Garber, but he's got such a unique sound and makes such nice acting choices. Oh, he said the word. I guess you have to, it's a part of the story. But it's hard to hear the word. But it's part of the story. These are wonderful performances but I don't know the voices. (John Treacy Egan and Harris Doran)
The Girls of Summer. Interesting choice. Oh, this is Gabrielle Stravelli, there's no mistaking it. Dig this treatment - no wonder they got Gabrielle, she's perfect for this treatment. Change approved. (Gabrielle Stravelli)
Rose's Turn. YES!!!! Yes, yes, yes. Yes. Yes. Yes. Thank goodness this has been preserved. I've been waiting for this. (Sally Mayes)
Move On. Booger. I can't take much more of this. Beautiful voices, both full-bodied, beautiful, full of emotion and layers. This is SO PRETTY. I don't recognize him but he's got some real power notes. Is this Lucia Spina again? It's nice when she gets to go deep, away from the character songs. The diction sounds like Lucia Spina. This man is wonderful. (Lucia Spina and Nicholas Rodriguez)
Sunday. Please be the last song. I can't handle more tears. I know this performance. It's Marquee Five. They have perfected this performance. This has to be the last song, they couldn't possibly end the album any other way. OH, THESE HARMONIES! Kill me, now. Album highlight. (Marquee Five)
And so, dear readers, that is my entire IRT reaction to listening to Sondheim Unplugged (The NYC Sessions) Volume 3. It was, clearly, an enjoyable (if a bit emotional) journey for me, and one that I can recommend. I was pleased, after the fact, to see which artists I had, correctly, named in these notes, disappointed in the ones I missed, and delighted to learn some new singing actors whose work I can investigate. The producers and creators of this trilogy of albums should be very pleased with themselves: they've created goodness here, and a respectable documentation of a Manhattan cabaret series that has brought (and continues to bring) many people happiness.
Two thumbs up.
The SONDHEIM UNPLUGGED albums are on the Yellow Sound Label - THIS is the Yellow Sound website.
This album is available on streaming platforms and for purchase beginning November 18th.
HERE is the Sondheim Unplugged website.
See Sondheim Unplugged live at 54 Below on November 27th at 7 pm and via livestream. THIS is the event link on the 54 Below website.

Related Stories
Stephen Mosher is the author of The Sweater Book (a collection of his photography featuring celebrated artists from the entertainment communities of New York, Los Angeles, and London), Lived In Cra... (read more about this author)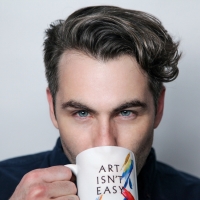 Feature: 30 Days Of Cabaret Gratitude - Day Twenty-Six - The Boy Wonder

November 26, 2022

Broadway World Cabaret is looking at the work of a man we call THE BOY WONDER.
---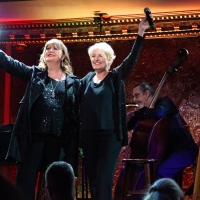 Review: Liz Callaway and Ann Hampton Callaway AS LONG AS WE'RE TOGETHER! Shows Such Sweet Sisterhood

November 25, 2022

The singing sisters Callaway are, as usual, the greatest act in town, sister or otherwise.
---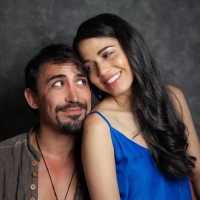 Feature: 30 Days Of Cabaret Gratitude - Day Twenty-Five - The Soul Mates

November 25, 2022

Broadway World Cabaret is looking at the work THE SOUL MATES.
---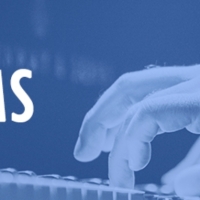 WINTER RHYTHMS Returns To Urban Stages This December

November 24, 2022

Urban Stages has had great luck with their Winter Rhythms shows in the past and the calendar for 2022 is looking good. So is their Black Friday sale code.
---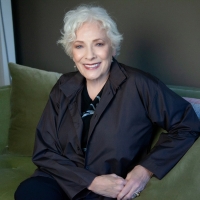 Feature: 30 Days Of Cabaret Gratitude - Day Twenty-Four - The Troubadour

November 24, 2022

Broadway World Cabaret is looking at the work of a woman we hail as THE TROUBADOUR.
---