Actors' Equity Treasurer: Proposed Tax Bill Would Harm Thousands of Actors, Stage Managers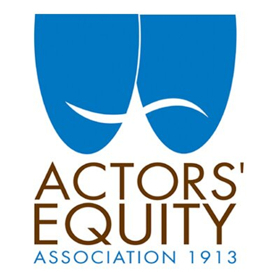 Sandra Karas, an actress, tax attorney and the Treasurer of Actors' Equity Association, the labor union for actors and stage managers on Broadway and across the nation, released the following statement on behalf of the union after news reports that a tax bill introduced in the House of Representatives today would eliminate a variety of itemized deductions:
"The White House and leaders in Congress claimed that the tax package would provide relief for middle class taxpayers, but thousands of talented actors and stage managers who earn a middle class living from their work on the stage and who rely on itemized deductions to make ends meet will be hurt if the proposed changes to itemized deductions becomes law.

"Actors often incur significant expenses such as transportation costs when they audition or work out of town. Actors routinely pay for advertising materials like headshots and website hosting. There are many other costs to working on the stage, including commissions to agents. Itemized deductions help level the playing field for workers like actors who are required to spend a large portion of their income on business expenses. Eliminating Miscellaneous Itemized Deductions would be devastating to tens of thousands of our members by lowering their incomes and raising their taxes."
In addition to serving as treasurer of Actors' Equity, Karas also heads Equity's Volunteer Income Tax Assistance (VITA) program, which helps thousands of Equity members to prepare their income taxes every year at no cost.
Actors' Equity Association, founded in 1913, is the U.S. labor union that represents more than 51,000 professional actors and stage managers. Equity endeavors to advance the careers of its Members by negotiating wages, improving working conditions and providing a wide range of benefits (health and pension included). Member: AFL-CIO, FIA. Visit www.actorsequity.org for more information.
Related Articles
More Hot Stories For You