Click Here for More Articles on How To...
A Guide to Broadway's Longest-Running Shows of All Time
It takes more than just a Tony Award to guarantee a long run on Broadway. While some of the most critically loved shows in Broadway history are long gone, others have found commercial success an enjoyed decades entertaining the masses. Which Broadway shows are the longest running of all time? Which current Broadway productions have a chance of breaking the top ten? We've got the full list!
NOTE: Stats last updated on March 1, 2020
---
The Longest-Running Broadway Shows of All-Time:
1. The Phantom of the Opera
Total Shows: 13358 (and still running)
Opened: January 26, 1988 at the Majestic Theatre
With over three decades of Broadway shows under its belt, the music of the night plays on! The Phantom of the Opera became the longest-running show in Broadway history in 2006. Since its debut, the New York production has grossed over $1.2 billion with total attendance approaching 19 million.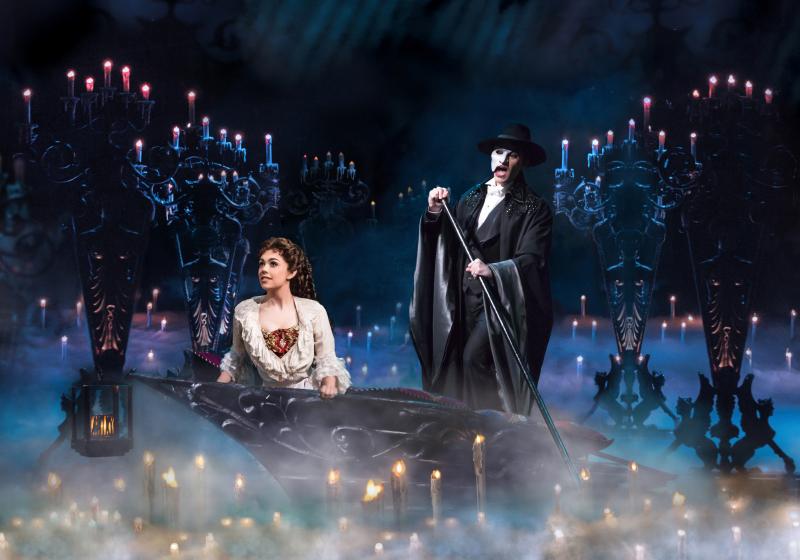 2. Chicago (Revival)
Total Shows: 9682 (and still running)
Opened: November 14, 1996 at the Richard Rodgers Theatre
*Now playing at the Ambassador Theatre
While the original Broadway production only ran for only 936 performances, Chicago's only revival has been painting the town for over two decades and holds the distinction of being the longest-running American musical in Broadway history.
3. The Lion King
Total Shows: 9291 (and still running)
Opened: November 13, 1997 at the New Amsterdam Theatre
*Now playing at the Minksoff Theatre
Lion King is not quite king... but it's close. The Disney musical is the only show in history to generate six productions worldwide running 15 or more years. Performed in eight different languages (Japanese, German, Korean, French, Dutch, Spanish, Mandarin and Portuguese), its worldwide gross exceeds that of any film, Broadway show or other entertainment title in box office history.
4. Cats
Total Shows: 7485
Opened: October 7, 1982 at the Winter Garden Theatre
Closed: September 10, 2000
For almost a decade, from 1997 to 2006, Cats held the title of the longest-running show in Broadway history. The jellicles have now been seen in over 30 countries, translated into 15 languages, and seen by more than 73 million people worldwide.
5. Wicked
Total Shows: 6825 (and still running)
Opened: October 30, 2003 at the Gershwin Theatre
Good news! Wicked continues to climb the list as a bonafide Ozian hit. The musical has been performed in over 100 cities in 16 countries around the world and has thus far been translated into six languages: Japanese, German, Dutch, Spanish, Korean, and Portuguese. Wicked has amassed over $4.6 billion in global sales and has been seen by nearly 60 million people worldwide.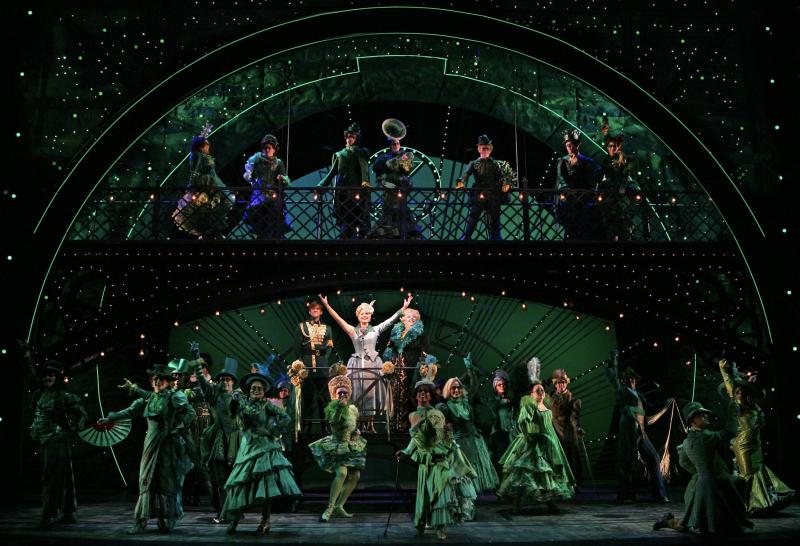 6. Les Miserables
Total Shows: 6680
Opened: March 12, 1987 at the Broadway Theatre
Closed: May 18, 2003 at the Imperial Theatre
Broadway could hear the French people sing for over sixteen years during Les Miserables' original Broadway run- it has since been revived twice. While the musical remained second in position throughout most of its life on Broadway, the London production holds the distinction of being the longest-running West End show of all time.
7. A Chorus Line
Total Shows: 6137
Opened: July 25, 1975 at the Shubert Theatre
Closed: April 28, 1990
This ode to Broadway dancers held the number one spot on this list for much of its run, until surpassed by Cats in 1997. It has spawned productions all around the world, including two in London's West End and a 2006 Broadway revival.
8. Oh! Calcutta! (Revival)
Total Shows: 5959
Opened: September 24, 1976 at the Edison Theatre
Closed: August 6, 1989
The oldest show on this list, Oh! Calcutta!'s original 1969 production ran for just 1314 performances. Not until this controversial, erotic review opened seven years later was it fully embraced by the public. It remains the longest-running review in Broadway history.
9. Mamma Mia!
Total Shows: 5758
Opened: August 18, 2001 at the Winter Garden Theatre
Closed: September 12, 2015 at the Broadhurst Theatre
My, my! How could the public resist Mamma Mia!, which ran for fourteen disco-tastic years? Though the ABBA musical began its Broadway journey immediately before the terrorist attacks of September 11, it was one of few new shows to prevail, despite the subsequent struggle to attract tourists back to the city.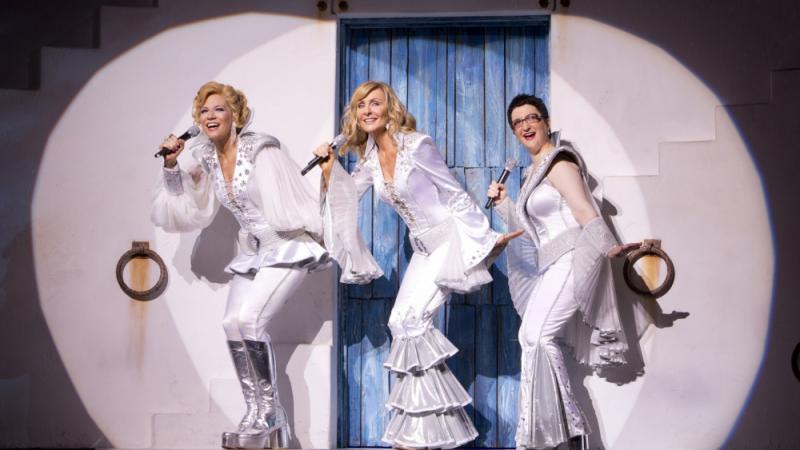 10. Beauty and the Beast
Total Shows: 5461
Opened: April 18, 1994 at the Palace Theatre
Closed: July 29, 2007 at the Lunt-Fontanne Theatre
The tale as old as time lasted on Broadway for a very long time as the first Broadway musical from Disney Theatrical Productions. It has since become a huge commercial success, grossing more than $1.4 billion worldwide and playing in thirteen countries.
---
The Longest-Running Broadway Shows Right Now:
1. The Phantom of The Opera
2. Chicago
3. The Lion King
4. Wicked
(see above)
5. The Book of Mormon
Total Shows: 3738
Opened: March 24, 2011 at the Eugene O'Neill Theatre
The first of Broadway's current line-up poised to crack the top ten, The Book of Mormon is already the longest running production in the history of the Eugene O'Neill Theatre, where it has broken the house record more than 50 times. Since it began marching two by two in 2012, the first and second national tours of The Book of Mormon have broken 105 house records at 58 different venues across the country.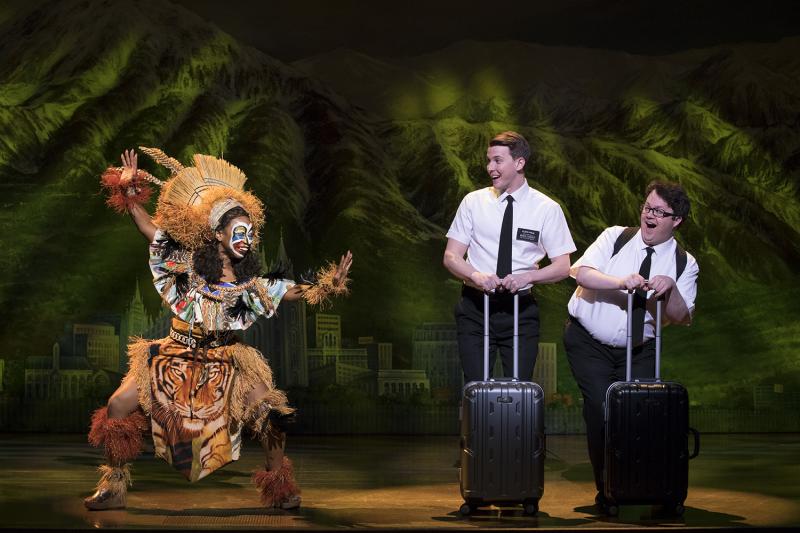 6. Aladdin
Total Shows: 2495
Opened: March 20, 2014 at the New Amsterdam Theatre
Another Disney hit has top ten potential. Aladdin is still staying one jump ahead of the competition, breaking 14 New Amsterdam Theatre house records. Worldwide, it has welcomed more than 10 million people and grossed over $1 billion. Its global footprint has expanded to include productions in Tokyo, Hamburg, London and Australia, in addition to the two U.S. productions.
7. Hamilton
Total Shows: 1908
Opened: July 6, 2015 at the Richard Rodgers Theatre
Like Alexander Hamilton himself, this mega-hit musical is truly non-stop. Since opening on Broadway four years ago, Hamilton has opened sit-down productions in Chicago and London, with three ongoing national tours and an upcoming run in Australia. A future spot in the top ten seems imminent... Hamilton just needs to wait for it.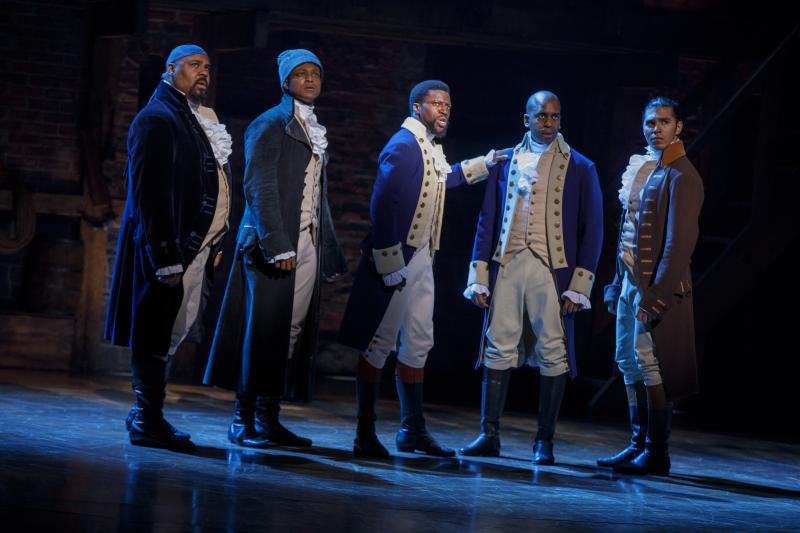 8. Dear Evan Hansen
Total Shows: 1352
Opened: December 4, 2016 at the Music Box Theatre
All we see is Broadway for forever when it comes to Dear Even Hansen. Since it opened almost three years ago, the hit musical has broken all box office records at the Music Box Theatre. The first national tour is currently underway with performances scheduled across North America, and the show's first international production opened last month at Toronto's Royal Alexandra Theatre, with a West End production to open on November 19, 2019 at London's Noel Coward Theatre.
9. Come From Away
Total Shows: 1240
Opened: March 12, 2017 at the Gerald Schoenfeld Theatre
Ever since they first welcomed us to the rock in 2017, the cast of Come from Away has been bringing audiences to their feet. Following the success of the Broadway production, the musical launched a North American Tour in 2018 and opened in London and Australia in the following year.
10. Frozen
Total Shows: 814
Opened: March 22, 2018
Based off of the 2013 hit film of the same name, Disney's Frozen has enjoyed a cool Broadway run for two years. The musical launched a national tour in November 2019 and will open in Sydney in July 2020, London in fall 2020, and Hamburg in 2021.
---
Want to learn even more about Broadway? We've got info on all 41 Broadway theatres, which shows are best for high schools, plus tips on when to buy tickets to a Broadway show, how to get there, what to wear, and how to know if it's age appropriate!
Related Articles
More Hot Stories For You
Patti LuPone Wants to Narrate Mary Trump's New Book For Randy Rainbow to Lip-Sync
Could we be getting a new Randy Rainbow/Patti LuPone collaboration? We sure hope so!...

QUIZ: Attend the Winter's Ball to Find Out Which Hamilton Star Will Be Your Date!
We're going back to 1780 for A Winter's Ball (you know, where the Schuyler Sisters are the envy of all?) for our latest Hamilton quiz!...

VIDEO: On This Day, July 9- Lin-Manuel Miranda, Phillipa Soo, Ariana DeBose, and Leslie Odom, Jr. Say Goodbye to HAMILTON
On this day in 2016, original Hamilton cast members, Leslie Odom Jr., Phillipa Soo, and Ariana DeBose along with the musical's star and composer, Lin-...

VIDEO: Listen to Act 1 of HAMILTON, Acted Out by The Muppets
Voice actor and comedian Ricky Downes III has recorded all of Act I of Hamilton... in the voices of all The Muppets!...

Broadway League Approves 15-Second COVID-19 Test For Actors and Crew; League President 'Cautiously Optimistic' About Early 2021 Return
Broadway League President Charlotte St. Martin told the New York Post that for the first time, she feels 'cautiously optimistic' about Broadway being ...

BROADWAY AT HOME on PBS Continues With GREAT PERFORMANCES: SHE LOVES ME & More
Beginning July 24, GREAT PERFORMANCES will continue to keep the performing arts alive with Broadway at Home, broadcasting a theatrical favorite every ...