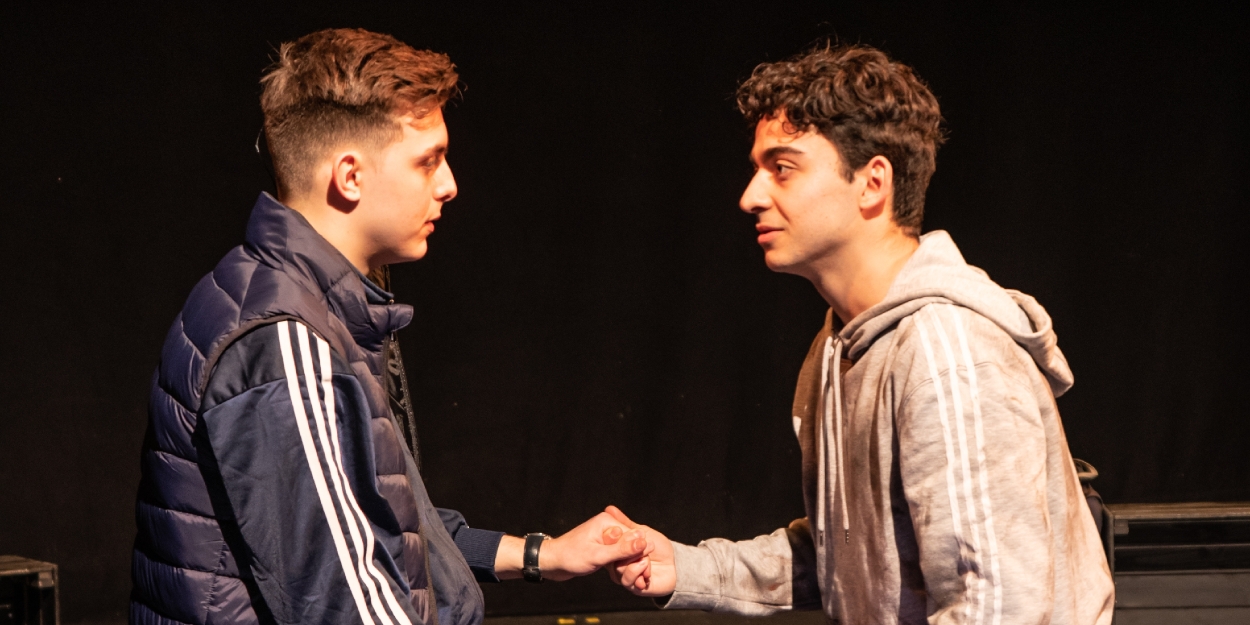 Review: HIDE AND SEEK, VAULT Festival
A bleak coming-of-age exploration of teenage queerness by Italian playwright Tobia Rossi.

A boy posts one last TikTok and then disappears. While his Little Village in Italy becomes the centre of media attention, his family is hounded by the press, and search dogs are being shipped from the Netherlands, he is hiding in a cave in the woods a few kilometres away. When his schoolmate Mirko finds Gio, a harrowing tale of teenage cruelty and prejudice unfolds.
While Hide and Seek can be further polished, Tobia Rossi has impeccable aim as a playwright. He paints a touching picture before he violently snatches away all prospects of happiness and joy in a bid to prove the horrifying results of homophobia. Protected by the cave and removed from the restrictions of performative expectations, his characters are free to be themselves and explore the space that divides them; but what happens when the pressures of society creeps in?
Rossi writes a sharp, quick script. He digs into male friendship and the craving of intimacy across an exploration of the deadly fallout of small-town hearsay and cyberaddiction. Gio is more concerned with the view-count on his social media than he is with the hurt he's causing around him. His morbid obsession with being missed is coupled with a deeply rooted lack of confidence, a concoction that appeals to Mirco's own thirst for acceptance.
The colloquial, socially aware dialogue unfolds naturally under Carlotta Brentan's direction and English translation, but her scene changes could be sped up and streamlined. Simone Manfredini's soft piano compositions grow into a rock track and tense accompaniments as the pair exchange opinions and chit-chat about life. Their attraction concretises brutally, precariously balancing on the edge of a blade while they tease, forgive, and argue dangerously.
Issam Al Ghussain and Nico Cetrulo are endearing in their characters' angst. The latter is soft-spoken and firm in anger and elation alike, swiftly switching between intimate assurance and sexual awkwardness. On the other hand, Al Ghussain introduces an avoidant teenager who's torn between needing comfort and pushing people away. He strives to please Mirko, struggling to negotiate his desires with his crush's commanding personality.
They're strikingly honest performers who elevate intriguing, complicated characters. The piece twists and turns unpredictably with thought-provoking observations and a heartbreaking foundation. This is a company to watch.
Hide and Seek runs at VAULT Festival until 23 February.
VAULT Festival has been left without a venue for next year. You can contribute to the #SaveVAULT campaign here.
Photo credit: Mariano Gobbi