Photo Flash: Under Milk Wood
UNDER MILK WOOD  Dylan Thomas' most famous and enduring work was first performed by six actors in the Kaufman auditorium in New York in May 1953 with Thomas himself reading the First Voice.  Originally intended for radio – it was broadcast with
Richard Burton
in January 1954 – it has delighted theatre audiences for more than half a century.  Funny, bawdy, sad and sensual, it captures twenty-four hours in the lives – and dreams – of the inhabitants of Llareggub, an imaginary, small seaside town in south Wales.
UNDER MILK WOOD is playing at the Tricycle Theatre, 269 Kilburn High Road, London NW6 7JR. For tickets call 020 7328 1000 or visit the box office between the hours of 10am – 9pm, Monday – Saturday, 2 – 9pm on Sundays. Tickets are also available online at    
www.ticketweb.co.uk
. Tickets range from £10-£20.

Glyn Pritchard and Jennifer Hill

Gareth Kennerley and Philip Madoc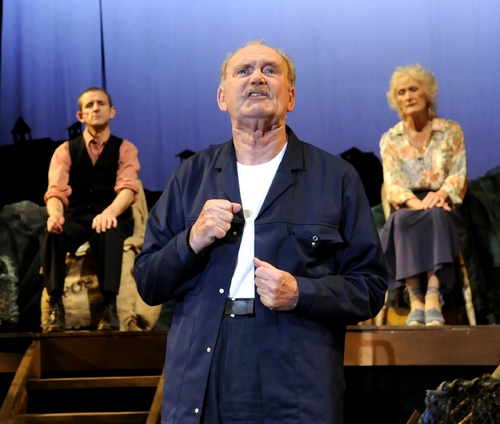 Glyn Pritchard, Howell Evans, and Jennifer Hill

Howell Evans, Jennifer Hill, Philip Madoc, Anne Rutter, and Cerith Flynn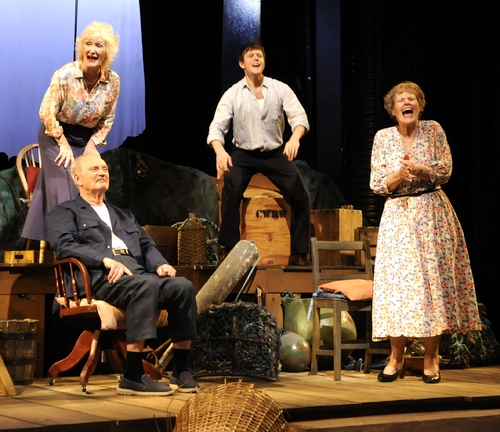 Jennifer Hill, Howell Evans, Cerith Flynn, and Anne Rutter

Abi Harris
Photos by Mike Eddowes.