Hackney Showroom Welcomes Six New Trustees
The new Trustees have a wealth of experience in theatre, television and business and finance.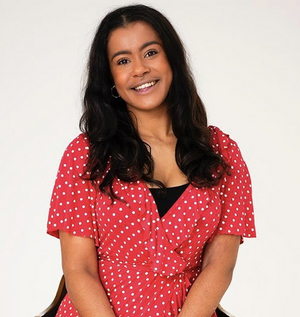 Hackney Showroom has welcomed six new people to its Board of Trustees to support their aims of producing outstanding live performance, fostering the careers of experimental theatre artists and creating a home where locals and artists can thrive.
The new Trustees have a wealth of experience in theatre, television and business and finance.
Peter Huntley (Founder, Smart Entertainment), Rowan Lindsay (Partner, Nyman Lisbon Paul), Cat March (Head of Corporate Development, The Old Vic), Sarah Needham (Independent Production Consultant, Brouhaha Media), Jac O'Kody (Founder, O'Kody Arts and Black Books Matter UK) and James Pidgeon (Executive Director, Regent's Park Open Air Theatre) join our Chair Dawn Walton OBE (Artistic Director, Mamamissi) and current Trustees Stuart Heyes (Freelance Theatre Production; Former Head of Production at Fuel), Ikky Elyas (Actor, Writer and Hackney local), Neil MacKay (Head of Finance and Resources, Museum Association) and Becky Wootton (Director of Audiences, Shakespeare's Globe).
Dawn Walton OBE said: "Both myself and the current Trustees are delighted to welcome this incredible sextet to the Board at Hackney Showroom. They bring with them so much experience and knowledge as well as the shared sense of community that sits at the heart of our organisation. We are excited they are joining us on Hackney Showroom's journey. "
James Pidgeon, Executive Director of Regent's Park Open Air Theatre said: "I have long admired the work of Hackney Showroom, an organisation that successfully manages to have meaningful grassroots and local impact while at the same time producing sector-leading artistic activity. It's a privilege to be joining such an inspiring group of both new and existing Trustees who will collectively support this special organisation's next exciting chapter of growth and development."
Nina Lyndon & Sam Curtis Lindsay, Hackney Showroom Co-Artistic Directors said: "The next twelve months sees our organisation return to making and touring shows, as well as deepening the work we do with our community on the Kings Crescent Estate. As we look to the future we are thrilled to be in the safe hands of this Board of new and existing Trustees, each of them experts in their fields."
The announcement comes as the award-winning production Burgerz by Travis Alabanza prepares for its final run at Southbank Centre. Burgerz first premiered at Hackney Showroom in 2018 and has since toured across the UK, Ireland, Europe, Brazil and the USA.
Burgerz by Travis Alabanza is running at the Purcell Room at Queen Elizabeth Hall, Southbank Centre, from 8-12 March 2023.
The event on Friday 10 March at 8pm is British Sign Language interpreted (BSL) by Jacqui Beckford. The show is directed by Hackney Showroom Co-Artistic Director, Sam Curtis Lindsay.