Casting Announced For FARM HALL World Premiere At Jermyn Street Theatre
Directed by Stephen Unwin this World premiere dramatises the thrilling story of Operation Epsilon.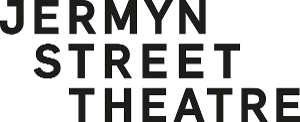 Today, Jermyn Street Theatre announces the full cast of the world premiere of Katherine Moar's debut play, Farm Hall.
Directed by Stephen Unwin this World premiere dramatises the thrilling story of Operation Epsilon: one of the more fascinating and unexplored episodes of World War Two. It is Summer 1945: Hitler is dead, but war in the Pacific rages on. And so the British government has detained six of Germany's most gifted nuclear scientists at a stately home in Cambridgeshire, named Farm Hall. With only redacted newspapers, a broken piano and a copy of Noël Coward's Blithe Spirit to amuse them, boredom seems like the biggest threat facing this extraordinary group. But then news arrives from the outside world that changes everything. Every reaction to the unfolding events is captured thanks to the British clandestine surveillance of their "guests". Moar has written a play all the funnier and more compelling for the fact that it's true. Jermyn Street Theatre veteran Stephen Unwin directs this superb ensemble.
Alan Cox (Love All - Jermyn Street Theatre, Uncle Vanya - Hampstead Theatre) returns to Jermyn Street Theatre to play Werner Heisenberg. Also returning is David Yelland (All My Children - Jermyn Street Theatre, The Crown - Netflix, Chariots of Fire - feature film), who plays Max Von Laue. ARCHIE BACKHOUSE (Hunger - Arcola Theatre) plays Erich Bagge. DANIEL BOYD (On Chesil Beach - feature film, 4000 Miles - Theatre Royal Bath - Evening Standard Award Nomination) plays Carl Friedrich von Weizsäcker. JULIUS D'SILVA (& Juliet - Shaftesbury Theatre, What's New Pussycat - Birmingham Rep) plays Kurt Diebner. Forbes Masson (The Taxidermist's Daughter - Chichester Festival Theatre, Macbeth - Tralfalgar Studios) plays Otto Hahn.
Katherine Moar says, "I first heard about Farm Hall in Professor Kathryn Olesko's brilliant class on nuclear scientists and dissent at Georgetown University. I read the transcripts from the British recordings all in one evening - I was hooked. These extremely intelligent, bored, funny, morally compromised men were plucked out of history at a pivotal moment and locked away for seven months. Their conversations ranged from the totally inane to the staggeringly significant. The first thing that struck me was that this could make a great play."
Artistic Director Stella Powell-Jones says, "I love Katherine's play for how she weaves the comic absurdity of the situation alongside the existential terror of the moment. I think it's particularly exciting at Jermyn Street Theatre where our audiences will get to eavesdrop on this remarkable group just as the British did. It is a treat to welcome Steven Unwin back to Jermyn Street Theatre and what a superb cast he has assembled."
The Half Tickets £26 (£22 conc.) booked before 9 Feb.
The Quarter Tickets £31 (£27 conc.) booked between 9 Feb - 8 Mar.
Beginners Tickets £35 (£31 conc.) booked after 9 Mar.
Concessions available to over-65s, theatre unions, anyone with access needs, or in receipt of Universal Credit and students.
10 for £10. Every day 10 tickets for £10 are available for under 30s or those in receipt of Universal Credit, only bookable from 12 noon on the day of performance by calling the box office.
BOX OFFICE
020 7287 2875
and online at www.jermynstreettheatre.co.uk
PERFORMANCES
Monday to Saturday 7.30pm
Tuesday & Saturday 3.30pm & 7.30pm
Captioned performance: Mon 3 April 7.30pm
Pre-Show Debate: 22 March 2023, 5:45pm: Can Science Ever Be Neutral? Carne Deputy Director Anna Ryder leads a debate with guest speakers. When each new discovery can have an impact beyond imagination, can we separate the pursuit of knowledge from political motives? Entry is free and you can reserve your seat by emailing boxoffice@jermynstreettheatre.co.uk
Jermyn Street Theatre is the West End's smallest producing theatre. The Stage's Fringe Theatre of the Year 2021, it is led by Artistic Director Stella Powell-Jones, co-Founder and Executive Director Penny Horner, and Executive Producer David Doyle. The theatre won a 2022 Critics' Circle Award for its lockdown theatre. The programme includes outstanding new plays, rare revivals, new versions of European classics, and high-quality musicals, alongside one-off musical and literary events. It collaborates with theatres across the world, and its productions have transferred to the West End and Broadway.
The Promise Season, which runs for the first six months of 2023, features three world premieres: acclaimed historian Orlando Figes' debut play about Gustave Flaubert, The Oyster Problem; Katherine Moar's Farm Hall; and Timberlake Wertenbaker's stage adaptation of Henri-Pierre Roché's autobiographical novel Jules and Jim. The season concludes with the rare rediscovery of Miles Malleson's, Yours Unfaithfully.