BWW Review: THE UNRETURNING, Nuffield Southampton Theatres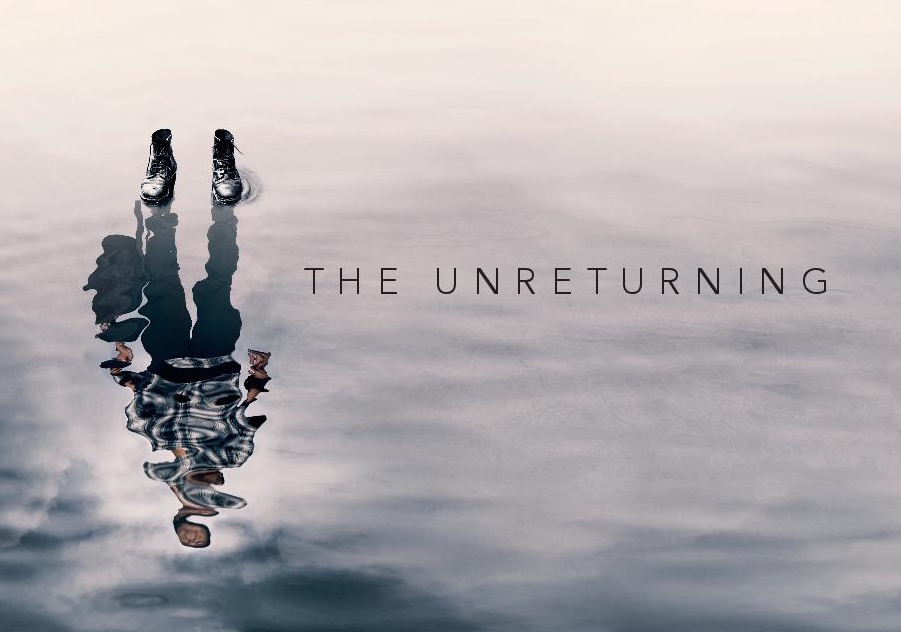 The Unreturning follows the fallout of war through the story of three different men returning from the Front Line.
We meet them after their fight is over, only to face a new battle on home turf. Their service may have ended, but the aftermath of conflict follows them back right to their front doors.
Written by Anna Jordan and directed by Neil Bettles, this production takes place over three very different generations. We join George in 1918, heading home from the Western Front; Frankie, in 2013, leaving Afghanistan behind; and Nat, who has finally decided to return to his family home after years in an overseas refugee camp sometime in our future.
Each one has Scarborough in their hearts; each one is determined to go home to what they know and love, and to a hero's welcome; and each one is faced with the harsh reality of change, and the ghosts of their past.
Spanning over a century, this change in time enables us to watch and explore the evolving ways in which war might affect those fighting, as well as those back home. The effects of The Great War, such as shell shock, are very different to those in the 20th century. The horrors, while all devastating and life changing, are poles apart; life in the trenches, versus life in Camp Bastion; poison gas versus IEDs.
And, of course, we are presented with a third, entirely different fight: an imagined dystopian world where the English have been forced to flee their derelict homes for refuge in Norway and beyond, asking us to consider those fighting a war they didn't sign up to; the fight to survive and find family again.
The Unreturning deftly demonstrates that, while the conflict is different, and the cause is not initially the same, war in all ages will always have an aftermath, and a deep-rooted personal impact, shattering lives and changing worlds.
How do you convey these many changing worlds on one stage? The answer is through Frantic Assembly's staging wizardry.
As bold and brave as the story they are telling, Frantic Assembly makes the most of the space and creates an ever-moving set that tumbles through time. Using simple lighting, projection, powerful sound, and a single hollow shipping container, they transform the boards into a World War One trench, a dew-covered tent, the Scarborough seafront, and an overcrowded local.
Continual movement and seamless costume changes mean that each story falls into place. We traverse time and space to witness the impact of conflict on ordinary men, as well as their families, the media, their friends.
We watch Frankie, Nat and George fight their demons and grapple with their pasts; re-acclimatising, attempting to reclaim home and adapting to a whole new struggle. They confront their demons, and while some work to put their shattered selves together again; others are less fortunate.
The Unreturning is continually moving in all senses of the word, and full of hidden surprises.
Acting is equally paired with dance, movement, and transformation. The entire thing is a spectacle; we are treated to both face-value storytelling and interpretive scenes; real life, and dreams (or nightmares).
The set and staging is pure magic, bringing wonderful and award-winning movement direction seen in The Curious Incident of the Dog in the Night-time back into our theatres with a unique and effective production.
The fluid motion of the play is also thanks to the cast itself. The great container spins and reveals its secrets as the cast push and pull and weave their way in and out of hidden doors. They slip through scenes and transform. This takes immense skill and adds to the sense of shifting time.
Joe Layton's Frankie is a young man hardened by war with a hidden secret, and Layton shows incredible skill demonstrating torment and rage, adding layers and dangerous depth to the initially stereotypical modern-day soldier. He shape-shifts from shaven-headed trouble to wartime wife with such believability.
Jared Garfield as George is heartbreaking, battered and bruised inside out by what he's seen in No Man's Land. Garfield conveys the lost and broken serviceman perfectly and is able to bring such poignant emotion to each scene.
Jonnie Riordan and Kieton Saunders-Browne, as Nat and his brother Finn, respectively, have a challenge on their hands, playing figures from an unknown future, but they manage to do so extremely well, and with passion. In them, we can see ourselves if ever faced with the dilemma of whether to fight or flee.
Albeit small, this is a compassionate and supple cast with immense talent and the ability to pour themselves into multiple roles seamlessly.
This production addresses important topics sensitively, yet with gusto. We are asked to consider the early understandings of PTSD in wartime Britain, the place in society for ex-military, and the refugee crisis. The latter comments on our current social climate; it makes us realise that the refugees we see in the news and in our communities could easily be us.
The Unreturning is brutally and beautifully honest, exploring what coming home really means - and whether you really ever come home from war at all. Through an innovative and captivating performance, it's a feast for the eyes and the heart.
The Unreturning is at Nuffield Southampton Theatres until 13 October before continuing its UK tour