Review: SWAN LAKE, Bristol Hippodrome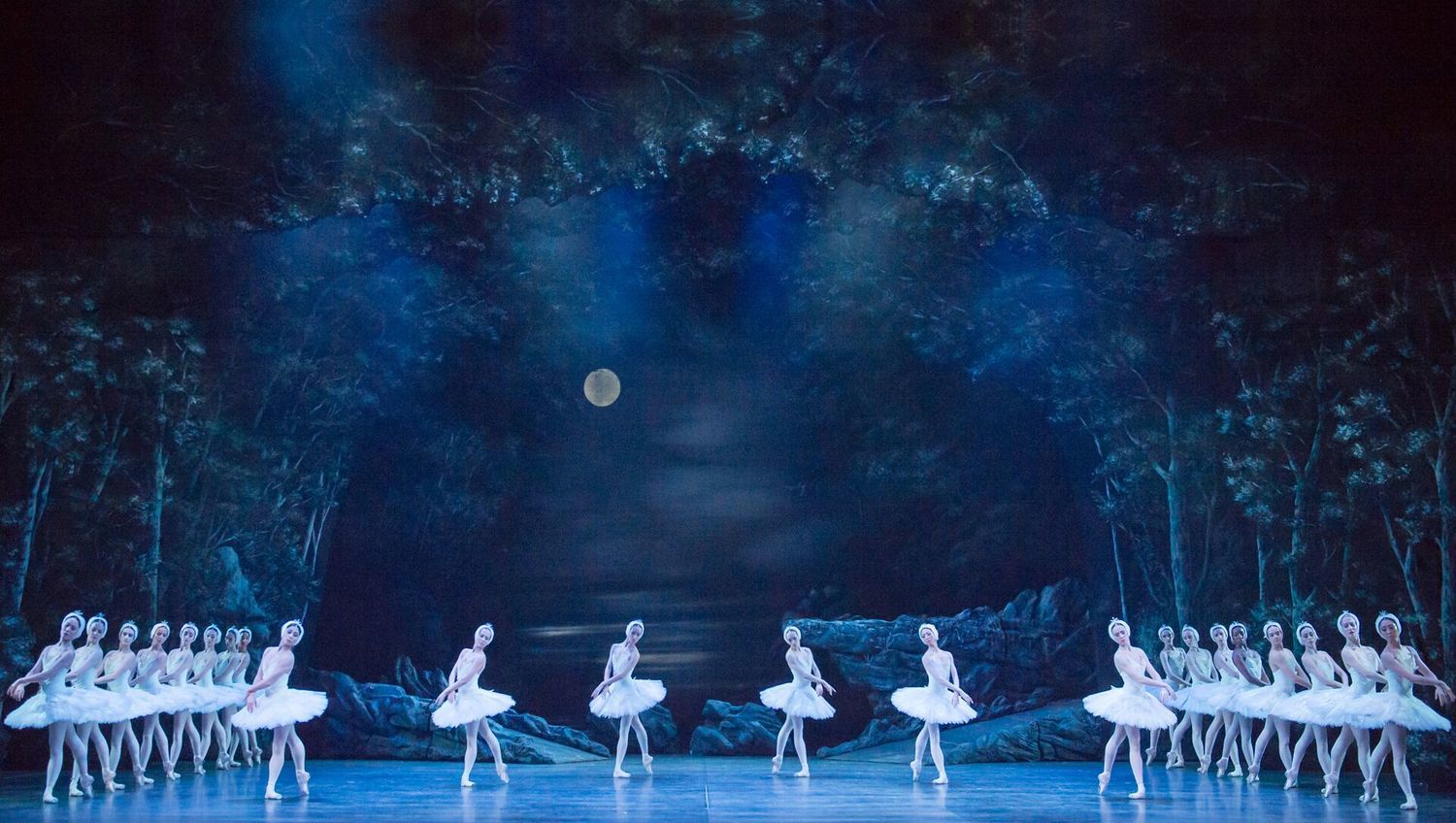 From folk tales to fairy tales to festive (nut)crackers, Tchaikovsky's trio of 19th-century compositions, originally choreographed by Petipa and Ivanov for the Imperial Russian company, are the crowning glory of the classical canon.
Following on from performances of The Sleeping Beauty at the Coliseum and with the festive finale, The Nutcracker, to come at Christmastime, English National Ballet's Swan Lake is the elegantly forged, glitteringly tragic jewel in the crown.
With Tchaikovsky's iconic score shimmering in its elegance and shattering in its dramatic crescendos under conductor Gavin Sutherland's assured leadership of the English National Ballet Philharmonic, the evening is an all-enveloping fight for good against evil.
With evil sorcery, seduction, duplicity, and sacrifice, Swan Lake is a tragedy with untold dramatic depth: Odette, cursed to live as a white swan by the villainous von Rothbart - a devilish Junor Souza - waits for a saviour to swear their everlasting love and set her free, but valiant, if naïve, Prince Siegfried, deceived by Rothbart's daughter Odile disguised as Odette, dooms his love to a life at the lake that only death can defeat.
A deceptively simple premise, the devil in Derek Deane's production is in the detail: from the feathery fragility of Odette's adage to the seductive attack of Odile's fouettés, it's a traditional production danced with the delicacy of Odette's feathers as well as the gracious grandeur of the flock.
Swan Lake's feathered flock take flight with the weight of the world on their wings. The white acts are gruelling feats of grace and geometry for the women in the corps, moving effortlessly from wistful frames to protective flurries in Peter Farmer's elegant tutus, and their collective performance, particularly in the final apotheosis, is a triumph of perfected classicism.
From the tights and tutus to the traditional structure of pas de deux, pas d'action, and divertissements, Deane's production is designed as a showcase for the company's classical practice. Classicism is unforgiving, with any foot, finger, or feather out of time glaringly clear, as it is unfortunately in the finale of the infamous cygnets, yet, in flight, classical purity is as magnificent, as truly magical, as any trick.
Yet, Act III - gloriously lit by Howard Harrison's design - with its national dances and grande pas de deux, is packed with technical tricks. From the delightfully enthralling Neapolitan dance - with a transcendent turn from Barry Drummond - to the double pirouettes in Odile's fouettés and the final thrilling throw of the pas de deux.
The tricks and technicalities of the Act I pas de trois are also skilfully executed by Julia Conway, Katja Khaniukova, and Daniel McCormick, with McCormick's towering tours en l'air particularly spectacular.
The principal couple are an unexpected casting, with the experienced Erina Takahashi as Odette and company newcomer Francesco Gabriele Frola as Prince Siegfried. Takahashi is gorgeously elegant and elegiac in the white acts, but her eagerness to enchant - or opening night nerves - in Act III make her trickster more fragile than unforgiving.
Yet, her acting in Act IV is as classically accomplished as her physical performance, with her forgiveness of Frola's tricked and grief-stricken Siegfried - an angelic ingénue with fantastic grande allegro - truly touching and fatefully tragic.
English National Ballet's Swan Lake at the Bristol Hippodrome until 1 December
Photo credit: Arnaud Stephenson