Review: RUTHERFORD AND SON, Crucible, Sheffield

The Sheffield Theatres' revival of Rutherford and Son comes just a few months before the National stages its own version - and it sets a high bar.
Githa Sowerby's play is regarded as something of a 'lost classic', having fallen out of favour in the 1920s (due to the discovery that 'K.G. Sowerby' was a woman) until it was rediscovered in the 1980s.
The play centres on the dynamics between patriarch Rutherford (Owen Teale) and his three adult children: Richard (Esh Alladi); Janet (Laura Elphinstone) and John (Ciaran Owens). Rutherford runs his family business - and his household - with an iron fist. The children each reach crisis point in their relationship with their father over the course of the show.
Richard has gone against the grain of the family trade by becoming a priest, yet still feels the need to obtain his father's permission to move to a new parish. Janet is reaching her late thirties and full of resentment for her father treating her like a servant - and has embarked on a secret relationship with her father's most trusted employee.
John, meanwhile, has moved home with wife and child in tow. He insists it is only a temporary situation until he has made his fortune selling a metal he claims to have invented - whereas Rutherford has plans for him taking over the business.
The play deals with themes of family, gender roles, class, place, reputation and industry, and its observations, especially of the expectations placed on both men and women, still resonate today.
Directed by Caroline Steinbeis, this production achieves a good balance between the drama and the humour within the script. The cast are strong, with two real standout performances from Teale, who provides a commanding presence without the need to be physically overbearing, and Elphinstone, who brings out Janet's desperation, bitterness and longing through both quiet, small moments and more dramatic emotional speeches.
The one slight niggle with performance is that the cast's North-East accents varied in quality, which was a little distracting in places.
The three-act play plus interval runs to almost three hours (the interval comes after the first two acts at 1h 40). This seemed to prove uncomfortable for a few people - I can't recall a show with more people nipping out for toilet breaks during a performance. However, this is perhaps an inevitable compromise to maintain the pace of the acts rather than break unnaturally during Act II.
Despite the running time, the onstage action is well-paced. Lucy Osborne's set, and its balance of the industrial and the domestic, works well with the play's setting and themes. The lighting (designed by Johanna Town) subtly indicates shifts in time and mood.
Overall, this production does real justice to Sowerby's play, demonstrating that its themes and characters have lasting resonance.
Rutherford and Son is at the Crucible, Sheffield until 23 February
Photo by The Other Richard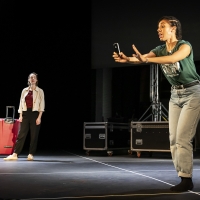 BWW Review: BUBBLE, Nottingham Playhouse Online

October 24, 2020

Bubble, the second play in Nottingham Playhouse's Unlocked season, sees Pearl Mackie and Jessica Raine shine as a not-yet-couple deciding whether or not to move in together for lockdown.
---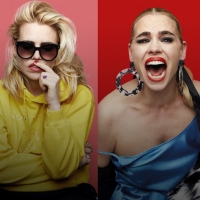 BWW Review: I HATE SUZIE, Sky Atlantic

August 30, 2020

Lucy Prebble and Billie Piper reunite in a series about a celebrity whose world is very publicly falling apart.
---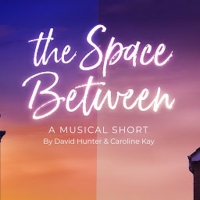 BWW Review: THE SPACE BETWEEN, YouTube

July 17, 2020

The new lockdown mini-musical from David Hunter and Caroline Kay is a well-realised piece about the impact of lockdown on an already strained relationship.
---