BWW Review: ONE FLEW OVER THE CUCKOO'S NEST, Crucible Sheffield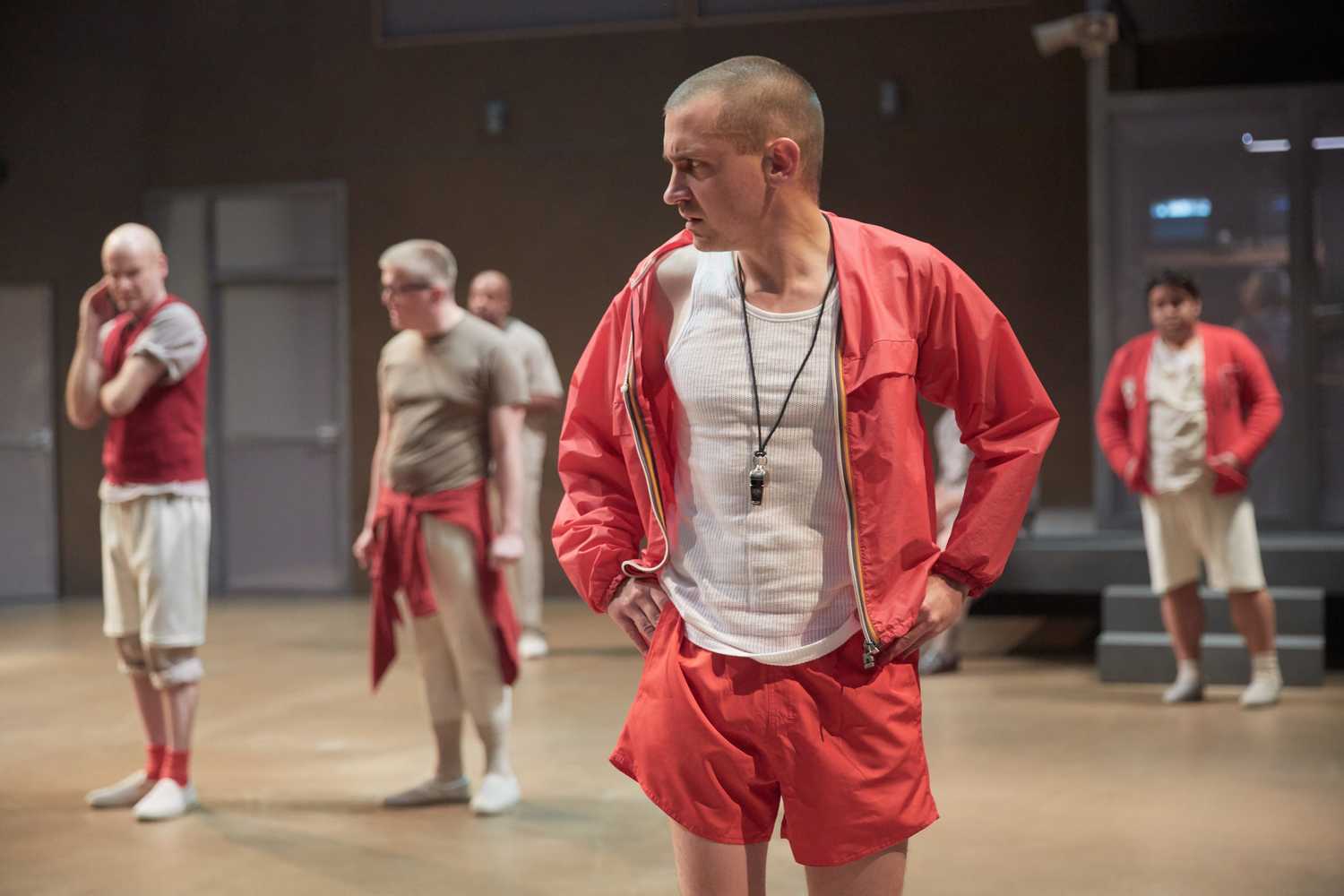 One Flew Over the Cuckoo's Nest is Sheffield Theatres' latest interpretation of a beloved show. Following the success of recent productions like Frost/Nixon and the Wizard of Oz, can they make us fall in love with another classic all over again? The answer is... mostly.
It can always be tricky to stage theatrical productions of texts that have been made into iconic films. On the one hand, a familiar work may sell tickets, but on the other, it inevitably means audiences will be making comparisons between film and stage production. Of course, Dale Wasserman's stage version of Ken Kesey's psychiatric-ward-set novel existed long before the Milos Forman film starring Jack Nicholson, but Nicholson's portrayal of lead character Randle P McMurphy has become definitive.
Taking on McMurphy, then, Joel Gillman has a tough job. Even without the tall order of recreating such an iconic role, McMurphy is a challenging character in his own right. A convicted criminal, he is a newcomer to the psychiatric hospital after being declared insane. His arrival shakes up everything as he rallies the male patients to band together against the system.
Whilst McMurphy is a charismatic, funny character who appears to genuinely care for his fellow patients, fundamentally, he is not a 'nice guy' - he has been convicted of raping a minor. And central to his story is the question of whether he is a psychopath or just faking it to avoid serving his sentence - and we are asked to consider which of those would be worse.
For the first third of the play, it feels as though Gillman is struggling to settle into who McMurphy is. He certainly has swagger, but at a level that makes him just that bit too irritating, masking some of the charisma and intrigue of the character. However, once McMurphy has settled into the routine of the hospital, and the plot begins to develop, Gillman himself seems to settle into the role and we see the different facets of the character coming out.
Of the other major performers, Jack Tarlton provides a nuanced and emotive performance as Harding. Jeremy Proulx gives a sensitive portrayal of Chief Bromden, who, as the narrator (and also the silent witness of many of the events), is equally as major a role as McMurphy and one who is more obviously sympathetic for the audience. .
Nurse Ratched is portrayed by Jenny Livsey. This was only her second day in the role, after Lucy Black sustained an injury. Livsey used a script some of the time (disguised in nursing folders), which is unsurprising given the circumstances.
Even at this early stage, she shows real depth. Livsey doesn't portray Ratched as a one-note monster, but as someone who believes in what she is doing - and who is clearly trying to hold onto that certainty when the patients begin to challenge the system.
The supporting cast all perform well - and even those with small parts have clearly thought about how their character fits within the wider community of the hospital and why they are there in the first place. The camaraderie that develops between the characters after McMurphy arrives feels natural once the introductory scenes are out of the way.
Indeed, the strongest scenes involve the whole group - from the comedy of residents pretending to watch the World Series on a confiscated television, to the intoxicated revels of a party that descends into a nightmare. These scenes are all well realised through a combination of performance, choreography, sound and lighting, but it's a shame these often feel like a few set pieces - slower scenes could have done with the same pizzazz.
Indeed, this is very much a production of two halves. The first act feels a little underdeveloped and static, as if the production doesn't know quite what it wants to be yet - although it picks up towards the interval as the story gets into full swing (and, of course, the last-minute casting change may well have had an impact on pace and dynamics).
The second act, however, is pacier, more confident, more involving. It takes bolder risks in performance, choreography, sound and lighting. It is true that, plot wise, there is more going on in the second half that lends itself to greater drama and comedy; nevertheless the first half could have done with some more creative touches to bring it fully to life.
Lucy Osborne's set is effectively simple. The stark, sparsely furnished common room takes up most of the stage. Small staff offices sit at the side, and there is usually action taking place within them. This works best when what is going on in the side rooms is incidental to the plot, but adds character detail (e.g. Dr Spivey uses his office to practice golf or play 'doctors and nurses').
Less effective is when the offices are used for crucial plot points. One key moment in particular occurs whilst lots of action is still going on on the main stage and it would be very easy for the audience to miss this pivotal event.
As director Javaad Alipoor notes in the programme, this play deals with masculinity in a variety of ways, touching upon themes that feel hugely pertinent to our present moment, such as men's mental health, racism, disability, sexuality and the way men treat women - and these themes are handled sensitively and with appropriate gravitas.
Alipoor and his cast have a good handle on the balance of drama and comedy - whilst we laugh along with the characters, they are not exploited for cheap laughs. Jokes they make that are offensive are treated as such - something that is not always easy to pull off.
Although this production has its flaws, it largely succeeds in its attempt to remind us that One Flew Over the Cuckoo's Nest may be over 50 years old, but it remains just as powerful.
One Flew Over the Cuckoo's Nest is at the Crucible, Sheffield until 23 June.
Photo by Mark Douet.
Related Articles View More UK / West End

Stories

Shows
Ruth Deller is variously an academic, an am dram enthusiast, a television watcher, a Kylie fan and a vegetarian. (read more...)