BWW Review: HEATHERS THE MUSICAL, Theatre Royal Haymarket

Following a workshop in 2017 and a work-in-progress run over the summer, The Other Palace's production of cult hit Heathers The Musical makes its West End debut at Theatre Royal Haymarket; starring Carrie Hope Fletcher as Veronica Sawyer, it has a strictly limited engagement prior to incoming Take That musical The Band taking up the reins.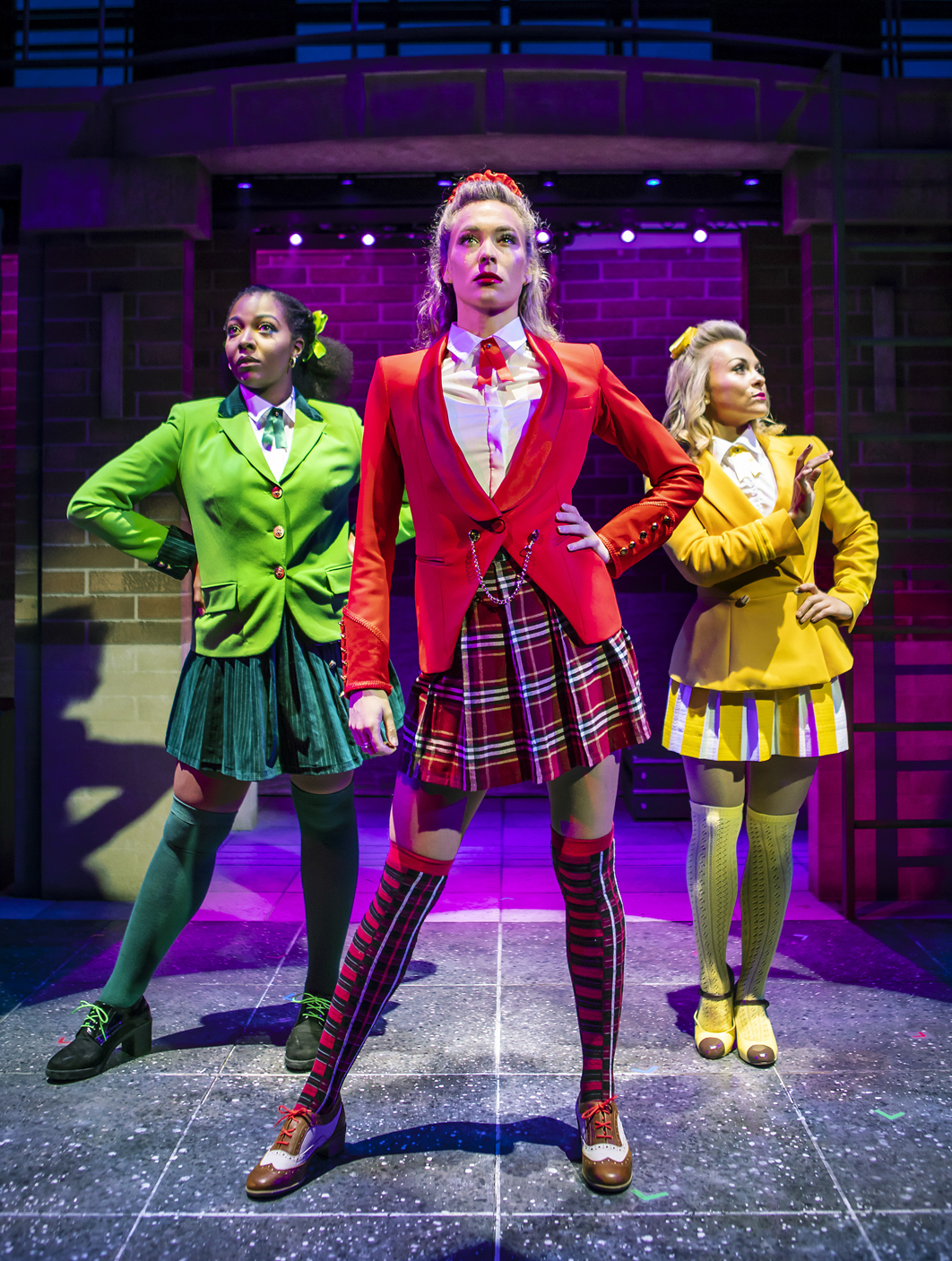 It's based on the Eighties teen film of the same name, which numbered Winona Ryder and Christian Slater amongst its cast, and follows what happens when former high school outcast Veronica gets in with the most popular girls in the school: the Heathers, earning their label by virtue of sharing the same given name.
They are renowned bullies, even amongst themselves, but by being one of them Veronica hopes to make it through high school in one piece. However, when she meets new boy J.D. things turn on their head, as he begins a deadly game with Veronica and their classmates.
Given its source material, this is likely going to be a show that mostly appeals to people who've grown up knowing the film, as well as a younger audience perhaps encountering the story for the first time.
Personally speaking, I only recently saw the film and didn't really get on board with it - the stage version I found marginally more enjoyable, in part thanks to the already loyal and enthusiastic audience around me. It's not going to be to everyone's taste, and the bulk of the ticket prices are rather hefty, but there is a lot to appreciate about this production.
Kevin Murphy and Laurence O'Keefe's songs are incredibly catchy; be it the toe-tapping Heathers theme "Candy Store" or J.D. and Veronica's heartfelt duet "Seventeen", they're sure to stay on a loop in your head long after you've left the theatre.
David Shields' designs are also set to become suitably iconic, particularly the allocated colours for each Heather (and Veronica), which even extends into Ben Cracknell's lighting design at times. The scene transitions are a little unimaginative, generally resorting to a blackout at the end of each song, but aside from this it is all slickly directed under the eye of Andy Fickman.
The large cast works well as a unit, with some fun and energetic choreography from Gary Lloyd; Jenny O'Leary is impressive as the picked-on Martha Dunnstock, her rendition of "Kindergarten Boyfriend" being one of the emotional high points of the show, and Jodie Steele, T'Shan Williams and Sophie Isaacs are devilishly delightful as the terrible trio of Heathers Chandler, Duke and McNamara.
Billed as the show's star, a lot rests on Carrie Hope Fletcher's shoulders - she certainly can belt out the tunes, and can be relied upon in the goofier moments of the show to pull a funny face, but unfortunately the rest of her performance stays on one level. The extremes of emotion just aren't there, so it's never quite clear what Veronica's intentions are.
Jamie Muscato absolutely steals the show with a spot-on portrayal of damaged teen, new-kid-on-the-block Jason 'J.D.' Dean. He sucks you in with an intense stare, coupled with a darkly mischievous grin that fills you with a mixture of excitement and unease; his introduction, a slow-mo encounter with the jocks that sees him easily come out on top, is rather memorable - and he's a great match for Fletcher in the vocal department.
With a bevy of fine performances, and a feel-good atmosphere guaranteed, this darkly comic musical looks set to maintain its popularity - and maybe even introduce a new generation to musical theatre. How very.
Heathers The Musical is at Theatre Royal Haymarket until 24 November
Read our interview with producer Paul Taylor-Mills
Picture credit: Pamela Raith Photography
Related Articles