BWW Interview: Kevin Harvey Talks THE WILD DUCK
Kevin Harvey returns to the Almeida (that is a truth), for his seventh (that is a lie) first Ibsen play: The Wild Duck.
Catching up during rehearsals, Kevin talks to us about tackling Ibsen, the relevance of the play today, and reuniting with director Robert Icke.
What is your earliest memory of theatre?
Like everybody else, it probably would have been panto. But that didn't leave any impression on me. What did was the school play, which led to me joining a youth theatre. I suppose it was a bit like how cricket strikes me: it looked like more fun to do than it does to watch!
Joining the Everyman Youth Theatre and making shows there, that whole community was like an oasis of all the freaks and all the creatives of Liverpool to get away and do things on their terms.
So that's what attracted you: doing it, being in it.
Yes. And I remember watching and loving things like Time Bandits and Bugsy Malone and Oliver! Anything with children at the centre, I'd project myself into that space and think, "That could be me!"
Living a fantasy lifestyle, surrounded by fantastical things, and pretending like a big game. Sadly it's nothing like that! It can be miserable being an actor!
What was your journey to then doing that?
I didn't train professionally, the closest I got to that was youth theatre. But I actually walked away from acting after school.
Why was that?
I was too old for youth theatre! But then I got roped back in to do a workshop just as a community member, this was back in the day when free workshops were a normal occurrence.
So I did an African drama workshop and afterwards the facilitator said to me, "I wrote a play in the 80's and I'm going to remount it. You're perfect for one of the principle roles, would you be in it?" And you know, you get promised all kinds by numerous people over the years. And I said, "Yes, that sounds great. Let me know."
And he called me a year later and said, "Are you still interested?" And I said, "Well, yes!" "Okay, stand by your phone! Funding's on its way". And I think it was almost two years before he called me again, but he did and we did the show. And that was the first professional show I did, Ragamuffin. And I got an agent and took it from there.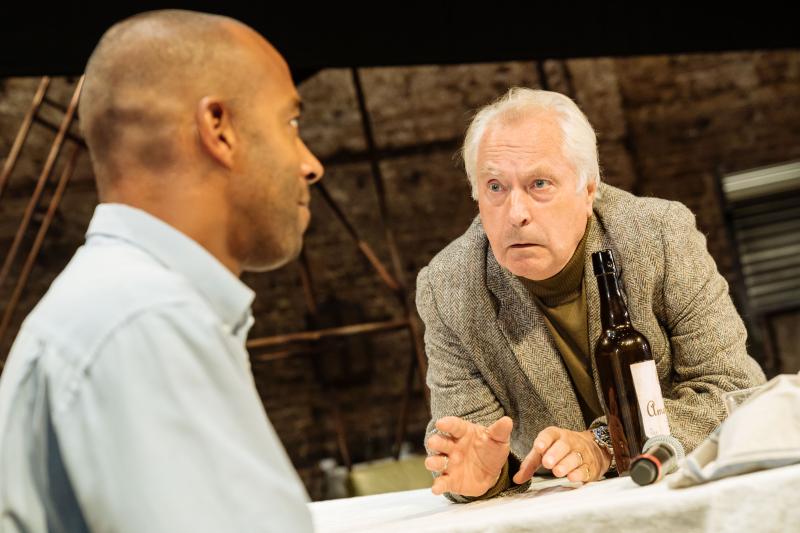 Since then, you've featured in a wide range of writing: new plays, classical, musicals. Do you find yourself drawn to a particular medium?
Interesting question...if I had a wishlist or a proviso going into a job it would be that I get the most fun for the greatest amount of time. So I suppose a role with enough depth to mine for nuance and to surprise myself on stage. That's what I like to do: constantly discover new things.
And the thing that different genres do is test different aptitudes. So it's nice to be required to sing and dance and act at the same time...probably singing and dancing at the same time, acting is a bit of a stretch! It was nice to stretch those abilities with The Book of Mormon then Pericles at the National, and I've not done it as often as I would've liked.
Now you're tackling Ibsen, with The Wild Duck. Had you performed any of his work before?
I hadn't no. I don't even think I've done any from that period. So I didn't really have a relationship with Ibsen before this play.
But Ibsen is a genius and in this production, you get a play written by a genius which is then augmented and revived by another genius 130 odd years later. It's just so rich, what it gains from both of those characters being involved: Ibsen and Icke.
It's a beautifully constructed piece of drama. It's like if two geniuses sat down to write a soap opera that lasts a couple of hours, that's what this is.
What can you tell us about the role you play?
In this new translation, I play Gregory Woods (originally Gregers Werle). He is someone who is zealously committed to the truth, or rather the truth as it appears to him. And that's a very zeitgesity position for somebody to take.
He has returned to The Town of his youth, having been away for 15 years, and he's armed with resentments and perceived wrongdoings. He has a truth grenade, a benevolent truth grenade to deliver that he thinks will settle old scores and do everyone a big favour. And of course, it has explosive and unexpected results.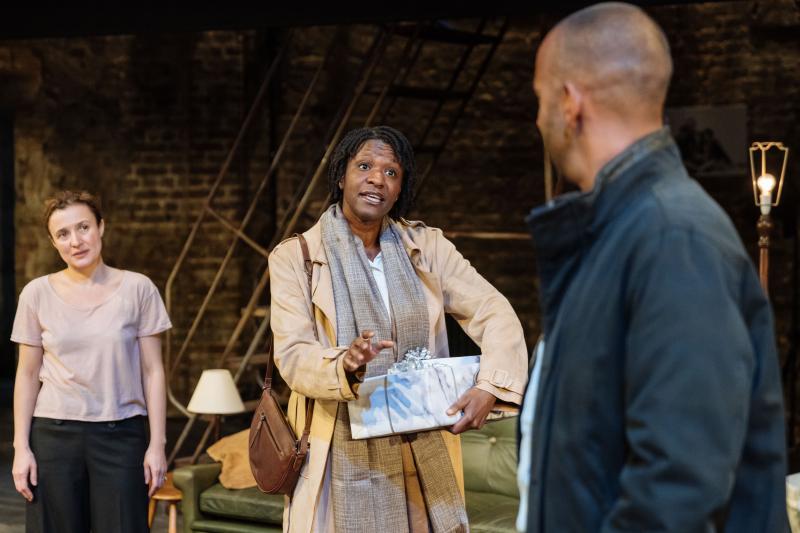 How do you think the play will resonate with audiences today?
Well I'll try and formulate the question it poses: can people live peaceably under one rigid version of the absolute truth? So in terms of how that would sit in the current psychological landscape, it's quite unsettling.
One of the things our director Robert Icke said early in rehearsals is that in too many rehearsal rooms for his liking, people sit around and try and identify the real villain. And they pat themselves on the back when they reach the moment of saying, "Yes! X is the villain." So we know who to point to as the baddie in the end.
Rob believes that's the wrong-headed way to make theatre. Because that's not conflict and drama, it's not about stretching an audience's allegiances, their political stand points. They can just settle in and fall back on their easy, pigeonholed opinions. And what he wants to do is make theatre that makes people feel and think.
The Wild Duck makes people question being entrenched within a political view and how they may clamber to the moral high ground.
Have you worked with Rob before?
I have, when he was assisting Rupert Goold on Decade that we did in 2011 with Headlong. So he'd not long started and that relationship hadn't long been established at that time.
Rob was quite quiet on that job, but already I could see he had huge potential and backed his horse before it left the stable. I remember we had a party to celebrate the end of the run and I said, "You've got an extraordinarily nimble mind, and I think you're going to do incredible things, and I'll be interested to see what they are".
We've stayed in touch since and he's gone from strength to strength. You could always tell he was going to be somebody important in theatre.
What's it like being in that rehearsal room?
In the first couple of weeks, Rob curated and cultivated the company's forming. And the cast that he's assembled is incredibly talented.
We did these company-forming exercises, which incorporate textual analysis. And he elicits these disclosures and sharings from the cast that are massively inspiring and kind of overwhelming. And those exercises did so much: they establish trust, while digging through the play, deconstructing storytelling.
And this isn't your first time performing at the Almeida, is it?
No. So I've done the Bakkhai...and what can I say about the Bakkhai?! It was just extraordinary: a reimagined and revitalised 2000 year old play. And then I was in Against more recently, which was a very sparse, modern play.
But the first show I was in here was Game, which is a Mike Bartlett play where we completely deconstructed the space. It became almost like a film set where the audience was in a viewing gallery, which was brilliant, bonkers and brave.
That space seems to change every time with each show!
The space is lovely, the audience are always so engaged and excited, no matter what configuration they're in.
There's an intimacy which is really special, that's the thing you want to engender and foster. There is something about being in that cosy space and sharing that moment with that small slice of the population which is very nice.
And you know, people don't tend to work in theatres for the money, because...well, there isn't any! Or if there is it's stayed well hidden from me. So there's a calling and if you work in the right theatre like this, there's a vibe in there. The Almeida is one of those places where people are happy and proud to be a part of it.
The Wild Duck at the Almeida until 1 December
Photo credit: Manuel Harlan
Related Articles View More UK / West End

Stories

Shows