BBC Will Broadcast Animation and Live Action Dance Adaptation of COPPELIA this Winter
The ballet is part of the new season of Factual and Arts content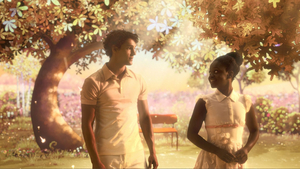 A new adaptation of Coppélia this winter combines enchanting animation and live action dance in a modern take on the much-loved ballet.
With a world-class cast including Michaela DePrince, Daniel Camargo, Vito Mazzeo, Dame Darcey Bussell and Irek Mukhamedov, this new adaptation sees Dr. Coppelius (Mazzeo) as a cosmetic surgeon, whose lure of superficial beauty poisons the town. Swan (DePrince) must uncover the truth about the popular newcomer who puts her community and the life of her beloved Franz (Daniel Camargo) in danger. Choreographed by Ted Brandsen and featuring an original score composed by Maurizio Malagnini, performed by the BBC Concert Orchestra.
The ballet is part of the new season of Factual and Arts content.
Photo Credit: BBC
Aliya Al-Hassan is UK Managing Editor of BroadwayWorld. A London-based theatre critic and journalist, she has a life-long passion for the arts, with a focus on theatre and opera. She is a... (read more about this author)
Review Roundup: What Did the Critics Think of James Graham's BEST OF ENEMIES?

November 29, 2022

James Graham's Best Of Enemies is now open at the Noel Coward Theatre, having transferred from the Young Vic. The play is set in 1968 and follows the fight for the American Presidency between the cunningly conservative William F. Buckley Jr., and the iconoclastic liberal Gore Vidal, played by David Harewood and Zachary Quinto. The play received rave reviews at The Young Vic, but what did the critics think of the revival?
---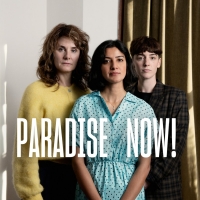 Black Friday: Save up to 50% on PARADISE NOW! at the Bush Theatre

November 28, 2022

Ready to change your life? Start your journey to greatness and join the biggest pack of girlbosses and SHE-ros you'll ever meet with Paradise!  Black Friday: Save up to 50% on Paradise Now!
---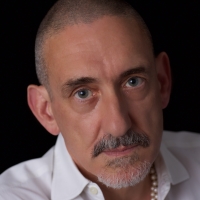 Interview: Neil Bartlett on the Writing Process, Gender Identity and Adapting ORLANDO for the Stage

November 25, 2022

Adapted by Neil Bartlett, starring Golden Globe winner Emma Corrin and directed by Tony and Olivier winner Michael Grandage, the early-awaited stage version of Orlando is about to start previews. BroadwayWorld caught up with Neil ahead of opening night on 5 December to talk about the writing process, gender identity and the magic of language.
---
Guildhall School of Music & Drama Announces Spring 2023 Events

November 25, 2022

This spring, Guildhall School of Music & Drama presents a varied programme of events for the public to enjoy, including concerts, drama productions, opera and jazz.
---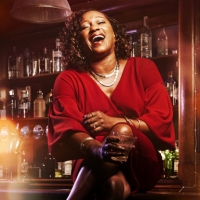 Black Friday: Save up to 38% on THE WIFE OF WILLESDEN

November 25, 2022

Save up to 38% on The Wife Of Willesden. After a sold-out, critically acclaimed run in 2021, Alvita, The Wife of Willesden returns for one more round at the bar. 
---