BBC Will Broadcast Animation and Live Action Dance Adaptation of COPPELIA this Winter
The ballet is part of the new season of Factual and Arts content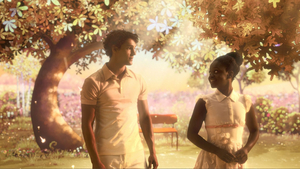 A new adaptation of Coppélia this winter combines enchanting animation and live action dance in a modern take on the much-loved ballet.
With a world-class cast including Michaela DePrince, Daniel Camargo, Vito Mazzeo, Dame Darcey Bussell and Irek Mukhamedov, this new adaptation sees Dr. Coppelius (Mazzeo) as a cosmetic surgeon, whose lure of superficial beauty poisons the town. Swan (DePrince) must uncover the truth about the popular newcomer who puts her community and the life of her beloved Franz (Daniel Camargo) in danger. Choreographed by Ted Brandsen and featuring an original score composed by Maurizio Malagnini, performed by the BBC Concert Orchestra.
The ballet is part of the new season of Factual and Arts content.
Photo Credit: BBC
Aliya Al-Hassan is UK Managing Editor of BroadwayWorld. A London-based theatre critic and journalist, she has a life-long passion for the arts, with a focus on theatre and opera. She is a... (read more about this author)
Trevor Noah's OFF THE RECORD Tour is Coming to the UK

December 2, 2022

Trevor Noah will bring his show Off The Record to Glasgow's OVO Hydro on Tuesday 21 November 2023 and London's The O2 on Thursday 23 November 2023.
---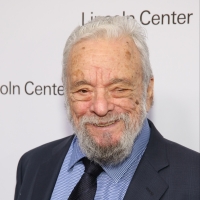 Rare Live Recording of Stephen Sondheim's PHINNEY'S RAINBOW Found on Bookshelf

December 2, 2022

A very rare live recording of one of Stephen Sondheim's earliest musicals has been discovered in the US city of Milwaukee.  
---
Black Friday: Tickets For Just £15 for CIRCUS 1903

December 2, 2022

Roll Up! Roll up! This Christmas, the marvellous Circus 1903 returns to London. Experience all the thrills and daredevil entertainment of a turn-of-the-century circus in an all-new home for 2022 – Eventim Apollo!
---
Review Roundup: What Did the Critics Think of Clint Dyer's OTHELLO?

December 1, 2022

Clint Dyer's production is the first Othello from a black director at the National. Starring Giles Terera as Othello and Rosy McEwen as Desdemona, the Shakespearean tragedy opened last night (30 November). What did the critics think of the new revival?
---
HEX, ORLANDO and MANDELA Feature in our Top Ten Shows for December

December 1, 2022

From Emma Corrin's return to the stage, a Disney success coming to London for the first time and some suitably festive treats, December brings a wealth of fantastic shows to London.
---