Latest News on Irek Mukhamedov
Irek Mukhamedov News
BBC Will Broadcast Animation and Live Action Dance Adaptation of COPPELIA this Winter
by Aliya Al-Hassan - Sep 30, 2022
A new adaptation of Coppélia this winter combines enchanting animation and live action dance in a modern take on the much-loved ballet.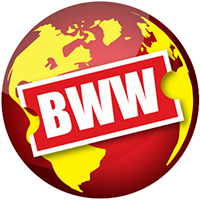 Kenneth MacMillan's MAYERLING Opens The Royal Ballet's 2022/23 Season
by Stephi Wild - Sep 1, 2022
Mayerling, Kenneth MacMillan's dark tale of dangerous obsession, returns to the Royal Opera House to open The Royal Ballet's 2022/23 season. Based on the true story of the murder-suicide scandal that plagued the Austro-Hungarian empire, Mayerling follows the events leading to the violent deaths of Crown Prince Rudolf and his mistress Baroness Mary Vetsera.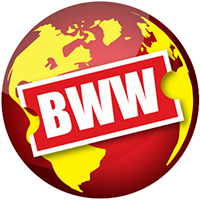 COPPELIA Combines Ballet with Live Action Dance Comes To Broadwayhd On Christmas Day
by A.A. Cristi - Dec 3, 2021
BroadwayHD, the premier streaming service for live theater, is dancing into the holiday season as it brings the cutting-edge and critically acclaimed Coppelia to its platform on December 25.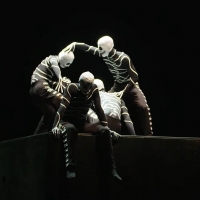 VIDEO: English National Ballet Streams BROKEN WINGS
by Chloe Rabinowitz - Apr 23, 2020
English National Ballet has launched their series Wednesday Watch Parties with the 2016 production of Annabelle Lopez Ochoa's critically acclaimed Broken Wings, featuring Tamara Rojo in the role of Frida Kahlo alongside legendary ballet star Irek Mukhamedov as Diego Rivera. The music, by Peter Salem, is performed by English National Ballet Philharmonic.
BWW Review: ENGLISH NATIONAL BALLET - BROKEN WINGS, Sadler's Wells
by Vikki Jane Vile - Apr 23, 2020
Admirably enhancing their "at home" offering, in addition to regular live streams of company class and chair-based dance classes for those with limited mobility, English National Ballet now bring us Wednesday Watchalongs, a weekly opportunity to experience key work from their back-catalogue for no extra cost.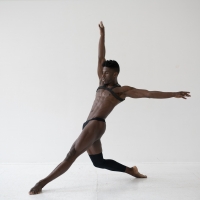 BWW Dance: Hottest Men in Dance 2019
by Juan Michael Porter II - Jan 2, 2020
As 2020 approaches, a new appreciation of male virtuosity demands consideration. Possibilities for dancers have exploded over the last decade as extreme stretching and acrobatics have come into vogue, though not always for the best. While circus tricks and random moments now seem to rule the stage, not all 'innovation' has been destructive for men. Where once trying to play it straight was the norm, this generation of performers gives zero fux for anything other than staying true to their artistry and health.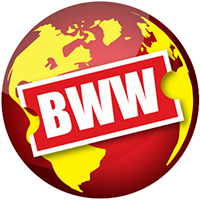 SF Ballet Announces 2020 Season Company Promotions
by Julie Musbach - Jun 18, 2019
San Francisco Ballet (SF Ballet) announces ten promotions, three new Company members, and five apprentices for the 2020 Repertory Season.
THE MOTHER Comes to Southbank Centre
by Stephi Wild - May 16, 2019
The Mother is a powerful, narrative dance production choreographed and directed by master storyteller Arthur Pita which has its London premiere at the Southbank Centre Queen Elizabeth Hall in June. Inspired by Hans Christian Andersen's dark tale, The Story of a Mother, this sumptuously designed production stars international dance superstar Natalia Osipova and award-winning contemporary dancer Jonathan Goddard.

BWW Review: ENGLISH NATIONAL BALLET - SHE PERSISTED, Sadler's Wells
by Vikki Jane Vile - Apr 6, 2019
Three years ago, English National Ballet presented an evening of work all by female choreographers, She Said. It was an uneven programme but a brave artistic choice, and those courageous female voices are finally fully realised in the sequel, She Persisted.
The Joyce Presents James Whiteside in THE TENANT
by Julie Musbach - Oct 18, 2018
The Joyce Theater Foundation, Inc. (Linda Shelton, Executive Director) is thrilled to present, in association with its Joyce Theater Productions initiative, the world premiere of The Tenant, a new dance play directed by choreographer Arthur Pita and starring American Ballet Theatre (ABT) principal James Whiteside, with ABT soloist Cassandra Trenary, and Kibrea Carmichael. Based on the 1964 novel of the same name by Roland Topor, The Tenant will be presented at The Joyce Theater, from November 6-11.