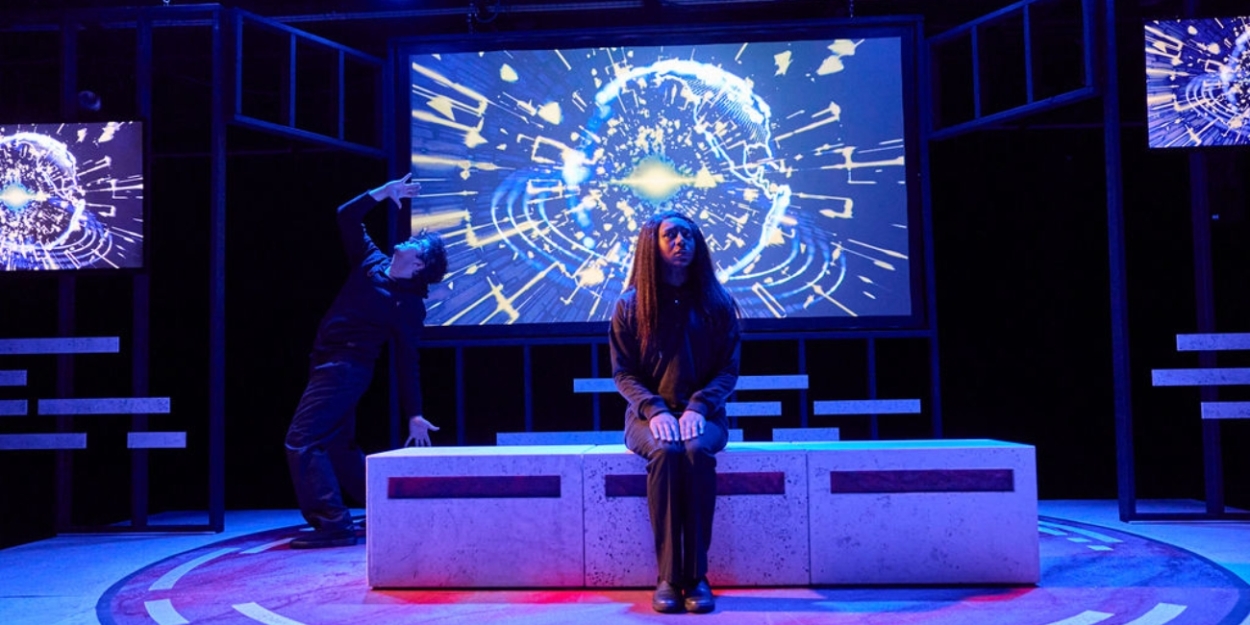 Review: JULIUS CAESAR at Avant Bard Theatre
The production runs through April 1st.
Mid-March is a particularly interesting time. Just as everyone starts preparing for March Madness, we get a succession of odd little holidays: Pi Day (3/14), the Ides of March (3/15), and St. Patrick's Day (3/17). As the daughter of an historian and a lover of literature, it was the Ides that always made a big impact in my home - we even once bought my mom a pen holder shaped like Caesar's bust (so you can "stab" him). My friends in college used to march around the hallway chanting "mortem tyrannis" while wearing makeshift togas - an apparent side effect of having Classics majors, theater majors, and political science majors in the same wing. And every millennial will happily recite, in an increasingly agitated tone, "When did it become okay for one person to be the boss of everybody because that'snot what Rome is about! We should totally just stab Caesar!"
All of this is to say that Julius Caesar holds a pretty significant space in our modern world - both the historical figure and the 1599 Shakespearean play are referenced in countless books, movies, speeches, merchandise, and college dorms. Acts of betrayal are met with "Et tu, Brute?", "crossing the Rubicon" is understood to mean passing the point of no return, and it's not uncommon to hear people reference "the dogs of war" in even high-level security conversations. And the action itself - the stabbing of Caesar at the Roman Senate - set off a series of historical and political events that shaped the world we live in. Shakespeare's well-known play depicting the events stands as a testament to its lasting impact, and has also taken on a life of its own in our modern zeitgeist. We read the play in classes, perform it on our stages, and quote it in our daily lives, sometimes without even realizing it.
This history of influence is part of what makes Avant Bard's production of Julius Caesar so uniquely compelling: this production of Julius Caesar has no Caesar.
Instead, the production focuses on the characters and the politics around the famous figure, whose presence is substituted by cellphones or muffled speech through a bathroom door while the water runs. By recentering the play around the perspectives and motivations of those around Caesar instead, the production is able to focus more closely on differing visions of political systems, rather than specifically Caesar's dictatorship. It decouples the political commentary from the specific moment in time, and allows for a broader discussion about political systems and who they serve.
Helping this analysis are the other, less subtle changes made to Avant Bard's interpretation, helmed by Director and Adaptor Kathleen Akerley. Julius Caesar is set primarily in modern times, with modern clothing and far more mixed casting than would have been seen in Ancient Rome or Elizabethan England (a point noted during an amusing "Elizabethan Mode" segment, as well as in a few other side explorations of the roles of race and gender in how viewers might interpret the characters). The show is consolidated through a series of additional perspectives: watchers who consider how the story may or may not play out differently, a museum curator who explains the significance of scenes and their impact, a trio of roommates who watch the production through the video screens hanging over the stage, a stand-up comedian who attempts to balance humor with commentary, and an office worker who files away scenes cut for time while considering how else their themes may apply - including the blunt statement, as the Romans riot following Antony's speech at Caesar's funeral, "I don't know whether to file this under 'Arab Spring' or 'January 6th.'" But what's particularly interesting is that Avant Bard questions, as the end of the show draws near, whether we perhaps give one play, written in one moment in time about another, too much power over how we view our own world: "When it comes to art, why is universal a good thing?" It questions our willingness to assume Caesar's relevance to our own world and experiences, and makes us consider whether we should.
Part of why this interpretation works so well is the solid team Avant Bard brings to this production. The seven-person ensemble (and three additional cast members featured in the video) are each incredibly talented and mesh well as a team, though Lizzi Albert (Cassius), Christopher C. Holbert (Brutus), and Séamus Miller (Antony) were particular standouts. (Miller also plays the guitar in the latter half of the show, and served as the production's Video Designer.) The cast takes on a variety of roles and leads the changing tones and perspectives, moving seamlessly from one character to the next, and the performers seem to genuinely enjoy doing so.
Behind the scenes is an equally capable production team, led by Akerley and Production Manager Alyssa Sanders. Elizabeth Jenkins McFadden's utilitarian and versatile set works well for this type of production. It's highlighted beautifully by Hailey LaRoe's gorgeous lighting design, and filled out nicely by Liz Long's props - Long's best work comes in the death masks donned for Caesar's demise, and Caesar's shroud. In fact, the only production element I was disappointed by was the costume design: in a space this close to Washington, DC, suit capital of the country, it's unfathomable that none of the suits matched or fit the performers correctly, and even the sweatshirts and other pieces were oddly fitted and layered, making the costumes more distracting than anything else - something particularly disappointing when placed in contrast with the skillful work throughout the rest of the performance.
Avant Bard's production of Julius Caesar is thoughtful, charming, and thoroughly entertaining. It's well worth the trip over the river for Shakespeare fans and critics alike, and will hopefully change the way you view the classical figure and play that loom so large in our world.
Julius Caesar runs at Avant Bard Theatre in Arlington on select dates through April 1, 2023. A list of performance dates (including dates with ASL interpretation available) and ticket information can be found on the Avant Bard website. Production run time is approximately 100 minutes with no intermission, and the show does feature loud explosion sounds, gunshots, and moments of flashing stage lights.
Banner photo features Kiana Johnson (center) and Mason Catharini.
Photo Credit: DJ Corey Photography