News: CREATIVISTS IN DIALOGUE: A Podcast Embracing the Creative Life is Now Live on Substack
The podcast hosted by two long time Waashingtonians features creativists from the DC area.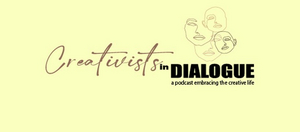 A new local podcast, Creativists in Dialogue: A Podcast Embracing the Creative Life, launched February 1, 2023, at Creativists.substack.com. Supported in part by a fellowship to producer Elizabeth Bruce from the DC Commission on the Arts & Humanities, Creativists in Dialogue features thoughtful, in-depth interviews with people from all walks of life about the role creativity plays in shaping who they are.

Bruce and Co-Host Robert Michael Oliver, both longtime DC writers, educators, and theatre artists, explore creativity at both the practical level and at the process level. As Oliver notes, "the podcast, on occasion, delves into the philosophical dimensions of creativity that might have influenced a person's life and work." Importantly, Bruce adds, "not all the people we interview are 'artists'-though several are-but they all live their creativity every day in the fields of expertise, their relationships, and beyond." Oliver states, "In other words, we approach creativity as a vital force to a healthy life. Not only does it change the world, but it changes who a person is and how they see themselves."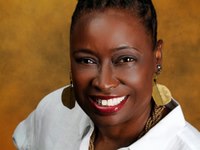 The full interviews for Creativists in Dialogue post online at https://creativists.substack.com, with a new interview posting each week beginning Wednesday, February 1, 2023. The inaugural interview features well known DC novelist, playwright, poet, educator, and public speaker Joy Jones. Jones, a native Washingtonian, is a longtime member of the Black Women's Playwrights group, and is the author of the award-winning YA novel, Jayla Jumps In, as well as Fearless Public Speaking. In the podcast, Jones discusses DC Retro Jumpers, a Double Dutch jump roping group she and other 50+ year old women founded, including the group's recent trip to Russia as Good Will Ambassadors. For more information about Joy Jones click here.
Other upcoming interviewees for Creativists in Dialogue include Nigerian international chessmaster Oladapo Adu, Avant Garde theatre artist and former Artistic Director of DCAC B. Stanley, early childhood educators Ricky Green and Anthony Watts, and award-winning DC poet Naomi Ayala. Many other DC and area artists, writers, educators, scientists, and entrepreneurs will also be featured in forthcoming interviews. Clips from interviews will be widely available on Creativists in Dialogue's YouTube, Facebook, and Instagram accounts.
For more information, visit Creativists.substack.com where listeners can either pledge or receive a temporary free subscription. For more information about the co-hosts visit https://elizabethbrucedc.com or https://rmichaeloliver.com.