Click Here for More Articles on DC - Theatre Life
BWW Interview: Theatre Life with Robert Richmond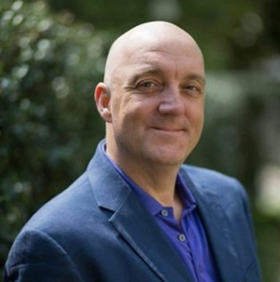 Today's subject Robert Richmond is currently living his theatre life at Folger Theatre as director for Anthony and Cleopatra. The production runs through November 19th.
As an associate artist of Folger Theatre, over the years Robert has directed some of their most acclaimed productions, includingTimon of Athens, Julius Caesar in both 2014 as a Folger presentation and 2001 with Aquila Theatre Company, Richard III, Twelfth Night, Henry V, Othello, and Henry VIII.
Offstage at Folger, Robert directed the Folger Shakespeare Library audio recordings of Julius Caesar, Richard III, Romeo and Juliet, Macbeth, Hamlet, and A Midsummer Night's Dream.
However, Robert's work isn't limited to Folger Theatre by any means. Regionally he directed The Lost Colony at La Jolla Playhouse, Denver Center for the Performing Arts, and Two River Theater Company. Off-Broadway his work is represented with productions of Much Ado About Nothing, The Comedy Of Errors, A Midsummer Night's Dream, Cyrano de Bergerac, The Iliad: Book One, King Lear, Twelfth Night and Agamemnon.
He is Artistic Director of Theatre South Carolina and chairs the Department of Theatre and Dance at the University of South Carolina.
He also directed Dreadful Sorry, winner of the South Carolina Film Commission's 2010 Production Grant.
Robert's work at Folger Theatre and elsewhere proves that the classics can be made accessible to a whole new generation of theatergoers. Even if Shakespeare isn't your thing. you owe it to yourself to see Anthony and Cleopatra at Folger Theatre. Read on to see how Robert Richmond keeps you totally immersed in Shakespeare's world from beginning to end.
Robert Richmond is truly living his theatre life to the fullest as he continues to bring the classics to the masses. For that we are forever grateful.
How did you get interested in theatre?
I think I was a strange child with no friends. I used to do puppet shows in my bedroom. I wanted to be a musician originally, but became an actor instead. I studied at the Scottish Academy and then joined Aquila Theatre Company which toured the United States.
What was your directing debut?
At age sixteen I directed A Day in the Life of Joe Egg at my local community theatre. I was very ambitious. Next wasMiss Julie above a pub at the Latchmere Theatre.
Is this your first go around with Anthony and Cleopatra?
Yes it is. I've never directed it before and only have seen it once. It was very enjoyable getting beneath the script's surface.
How many of Shakespeare's 37 plays have you directed?
I would say like eighteen or nineteen. My ambition is, of course, to do them all.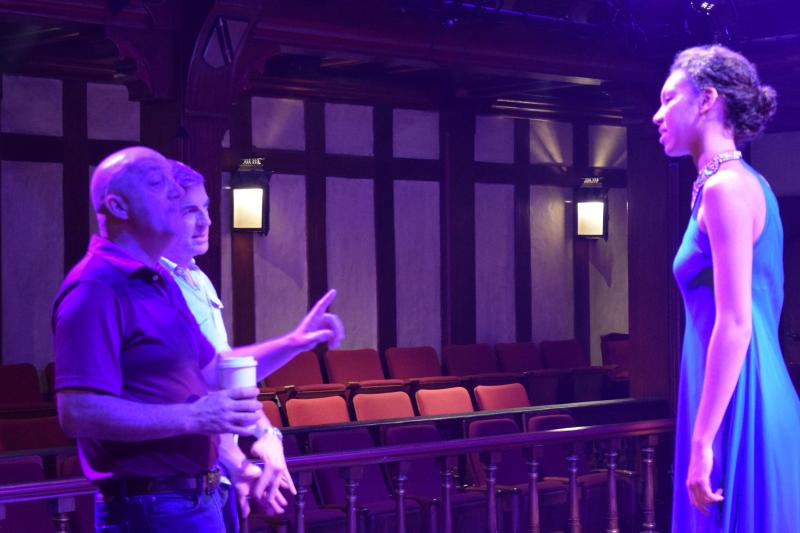 Anthony and Cleopatra has a very unique design concept attached to it. Can you please tell us a little something about that and your overall vision for the production?
The creative team, Tony Cisek (set), Andrew Griiffin (lights), Mariah Hale (costumes), agreed that there are many different ways to look at this play depending who you are. I knew it couldn't be a classic take on the material. We landed in a kind of digital video game approach. The big question was how do we show both the Roman and modern worlds on the Folger Stage and would people be confused? Also how do you make the audience understand the language? The idea of putting it in the round was to make the audience live in the world of the two iconic characters.
When you start work on a production, is your initial concept the one that always ends up onstagem or do you find you have make revisions as you go along from first meeting to final production?
I make lots of revisions. There might be a blanket statement that might survive, but with the creative team at Folger anything is possible. My famous one was Othello at Folger. I said it starts and ends with a bed when asked what I thought the show was about. With Anthony and Cleopatra their lives start to spin out of control hence the revolving stage.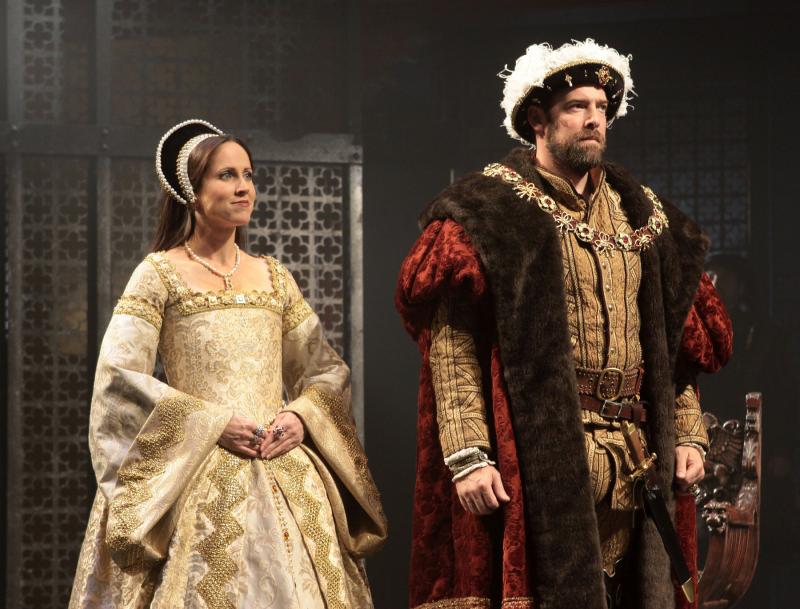 As Folger Theatre is your exclusive DC theatrical home, what do you enjoy the most about working there?
For me it's the best because I have a foot in the scholar and production end of things. I am committed to making these plays accessible into the 21st century.
When not directing you teach at University of South Carolina. What do you think is the best way to get the younger generation interested in the works of Shakespeare and other classics?
They have to see good productions of it that relate to them. We revere the work, but we have to compete with everything else that they have. Best compliment is when students say to me "WOW!!" I didn't even know that was Shakespeare.
Is there a particular work of Shakespeare that you have not directed yet that you really want to have a crack at?
I would like to come back to King Lear and I am really hoping to direct Titus Andronicusand both parts of Henry IV or Henry VI.
What does the rest of the 17/18 season hold in store for you?
I am about to start The Crucible here at University of South Carolina. Then Arden of Faversham with my company here in South Carolina called Full Circle and then back at the Folger for another go around next season.
Special thanks to Folger Theatre's Events Publicity and Marketing Manager Peter Eramo for his assistance is coordinating this interview.
Theatre Life logo designed by Kevin Laughon.
Related Articles