Central School Of Ballet Announces New Appointments: Scottish Ballet's Christopher Hampson Joins The Board And Christopher Hinton-Lewis Joins As Ballet Tutor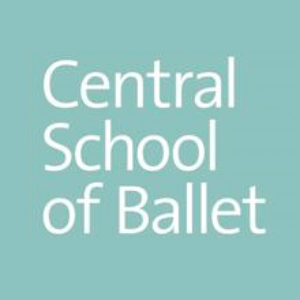 Central School of Ballet has announced that Christopher Hampson, Artistic Director and Chief Executive of Scottish Ballet, will join Central's Board of Governors from the start of the new academic year in September 2018. At the same time Christopher Hinton-Lewis, currently Guest Ballet Master for Northern Ballet will join Central's artistic staff as First Year Male Tutor.
Christopher Hampson has recruited many of Central's graduates, this year including final year student Rishan Benjamin who will join Scottish Ballet in August, so is familiar with the calibre of training delivered by the school. Christopher's enormous wealth of experience dating back to his training at the Royal Ballet School, his choreographic work and performances at English National Ballet, and the accolades received for his work across the world will be a welcome addition to Central's board of governors. Since Christopher joined Scottish Ballet, the Company has performed in theatres across the world including The Kennedy Center, The Royal Opera House, The Maryinsky Theatre and the Joyce Theatre, New York. He has brought some of the most sought after creators in dance to work with Scottish Ballet, including Crystal Pite, David Dawson, Javier De Frutos and Helen Pickett. This artistic ambition fits well with the vision and motivation of Central's Director Heidi Hall and Christopher Marney, Central's Artistic Director, who are leading the organisation's move to new premises in the South Bank community in London.
Christopher Hampson said: "I am delighted to be joining Central School of Ballet's Board of Governors at such an exciting time in their development. Central has been a part of my professional life for many years; from creating new works for their Ballet Central tours to more latterly, looking to them as key providers of dancers to major companies throughout the world. Central School of Ballet's unique commitment to a holistic approach to dance training is as relevant today as it was during its founding years under Christopher Gable, and continues to provide the profession with accomplished and mature dancers. I greatly look forward to working with the dedicated Directors Heidi Hall, Christopher Marney, and the rest of the Board of Governors."
Christopher Hinton-Lewis joins Central at an exciting time. He will become First Year Male Ballet Tutor, replacing Stephen Williams who has held the position for 26 years. Christopher has had a very successful career as a Principal Dancer with Northern Ballet and Royal New Zealand Ballet, working closely with choreographers such as David Nixon, Cathy Marston as well as his new colleague at Central Christopher Hampson. Chris Hinton-Lewis is currently Guest Ballet Master for Northern Ballet and teaches on the Northern Ballet Academy programme and is frequently in demand delivering company class for New Adventures and Wayne McGregor. Alongside his performance and teaching career he is a recent graduate from the University of Leeds and holds a BSc in Sports and Exercise Science. This varied expertise in performance, teaching and academic insight will contribute to Central's increasing influence in professional dance training.
Chris Hinton-Lewis said: "I'm really excited to be joining the team at Central School of Ballet. I look forward to working alongside colleagues who share my passion for developing the next generation of dancers. I hope to bring my knowledge and experience to the studio, and help the dancers to achieve their potential and to fulfil their dreams."
Heidi Hall commented: "These high calibre professional appointments to Central's team illustrate our determination to deliver world-class training and to produce graduate dancers with successful careers that influence the dance industry. I am particularly grateful to Christopher Hampson who has provided me with encouragement and support since I took up the position of Director two years ago - he shares my ambition and artistic endeavour for young dancers. I look forward to welcoming our new colleagues to Central next academic year and to seeing their impact on the students and organisation as a whole as we move to Paris Gardens in the South Bank."
Featured BroadwayWorld Events
Check out these concerts...

More Hot Stories For You