PRELUDE Comes to Theater St.Gallen This Week
The performance is on 30 September.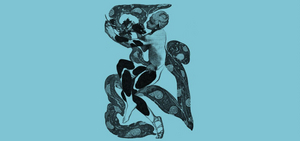 Im 2. Tonhallekonzert dürfen wir nach dem Startschuss des Schweizer Orchesteraustausches in der vergangenen Saison erneut ein Gastorchester begrüssen. Für das Sinfonie Orchester Biel Solothurn ist es nicht nur wegen des einmaligen Auftritts in der Ostschweiz ein besonderes Konzert: es ist das erste Programm der Saison und zugleich das erste unter seinem neuen Musikdirektor, dem französischen Dirigenten Yannis Pouspourikas.
Bei dessen Einstand feiert das Orchester ein «Fest der Moderne»: Claude Debussys flirrende sinfonische Dichtung Prélude à l'après-midi d'un faune geht dem Violinkonzert Concerto noir des deutschen Komponisten Christian Jost in der Interpretation der Geigerin Viviane Hagner voraus. Die vor rhythmischer Energie nur so strotzende, überaus farbige Musik zu Igor Strawinskis Ballett Der Feuervogel bildet den fulminanten Abschluss dieses Gastkonzerts.

Claude Debussy Prélude à l'après-midi d'un faune
Christian Jost Concerto noir, Konzert für Violine und Orchester Nr. 2
Igor Strawinski Der Feuervogel

Bei diesem Konzert gab es eine Programmänderung: Das Sinfonie Orchester Biel Solothurn spielt anstelle von Le sacre du printemps Igor Strawinskis Der Feuervogel.