PRELUDE Comes to Theater St.Gallen This Week
The performance is on 30 September.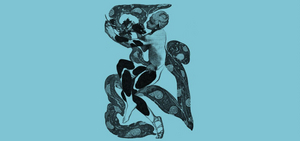 Im 2. Tonhallekonzert dürfen wir nach dem Startschuss des Schweizer Orchesteraustausches in der vergangenen Saison erneut ein Gastorchester begrüssen. Für das Sinfonie Orchester Biel Solothurn ist es nicht nur wegen des einmaligen Auftritts in der Ostschweiz ein besonderes Konzert: es ist das erste Programm der Saison und zugleich das erste unter seinem neuen Musikdirektor, dem französischen Dirigenten Yannis Pouspourikas.
Bei dessen Einstand feiert das Orchester ein «Fest der Moderne»: Claude Debussys flirrende sinfonische Dichtung Prélude à l'après-midi d'un faune geht dem Violinkonzert Concerto noir des deutschen Komponisten Christian Jost in der Interpretation der Geigerin Viviane Hagner voraus. Die vor rhythmischer Energie nur so strotzende, überaus farbige Musik zu Igor Strawinskis Ballett Der Feuervogel bildet den fulminanten Abschluss dieses Gastkonzerts.

Claude Debussy Prélude à l'après-midi d'un faune
Christian Jost Concerto noir, Konzert für Violine und Orchester Nr. 2
Igor Strawinski Der Feuervogel

Bei diesem Konzert gab es eine Programmänderung: Das Sinfonie Orchester Biel Solothurn spielt anstelle von Le sacre du printemps Igor Strawinskis Der Feuervogel.
More Hot Stories For You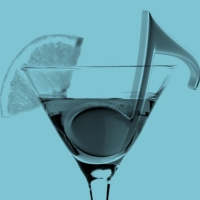 BRASS AND GROOVE is at Theater St.Gallen This Weekend

November 25, 2022

Wenn sie zu Fanfaren, Märschen oder Chorälen ansetzen, erfüllen sie mit ihrem gewaltigen Klang auch die hintersten Ecken der Tonhalle: die Blechbläser des Sinfonieorchesters. Wenn nun der Nachtzug des Sinfonieorchesters St.Gallen in dieser Saison zum ersten Mal Halt macht in der Lokremise, dann verlassen Trompeten, Posaunen und Tuba für einmal ihren angestammten Platz in den hinteren Reihen des Orchesters und formieren sich zum messingglänzenden, fulminanten Brass-Ensemble.
---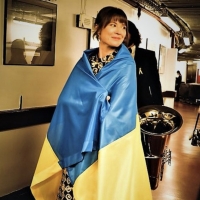 NOSTALGIA II Will Be Performed at Theater St. Gallen This Week

November 14, 2022

Nostalgia II is the 4th Tonhalle concert at Theater St. Gallen, featuring works by Valentin Silvestrov and Sergei Rachmaninoff. The concert is set for 18 November.
---
Gianandrea Noseda Extends Contract in Zurich Through 2028

November 1, 2022

The Zurich Opera House announced the extension of Gianandrea Noseda's contract as General Music Director through the 2027 - 28 season. Noseda began his tenure as General Music Director of the Zurich Opera House in September 2021.   
---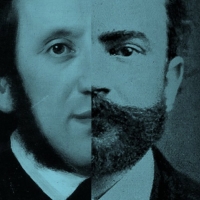 Streichquintette Comes to Theater St. Gallen This Weekend

October 27, 2022

Sonntags um 5 zum Ersten: Im Rahmen der Kammermusikreihe unserer Orchestermusiker*innen steht an diesem Sonntag die Gattung Streichquintett im Fokus. Das erste der zwei Quintette mit den satten, dunklen Mittelstimmen aus Violine und zwei Bratschen stammt von Felix Mendelssohn Bartholdy. Obwohl: stellenweise wähnt man sich in einem Violinkonzert, so konzertant und virtuos legt die Primgeige los.
---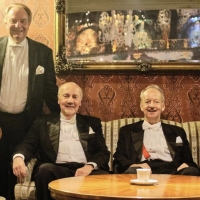 Traktanden nach Noten Comes to Theater St.Gallen This Week

October 24, 2022

Christian Jott Jenny und das Zürcher Staatsorchester laden zum fortgesetzten Liederabend. Jenny – zwei Seelen wohnen, ach, in seiner Brust – kommt herunter von seinem hohen, Engadiner Ross und berichtet im musikalischen Hofnarrativ direkt aus den sich auftuenden Gräben des Landes. 
---