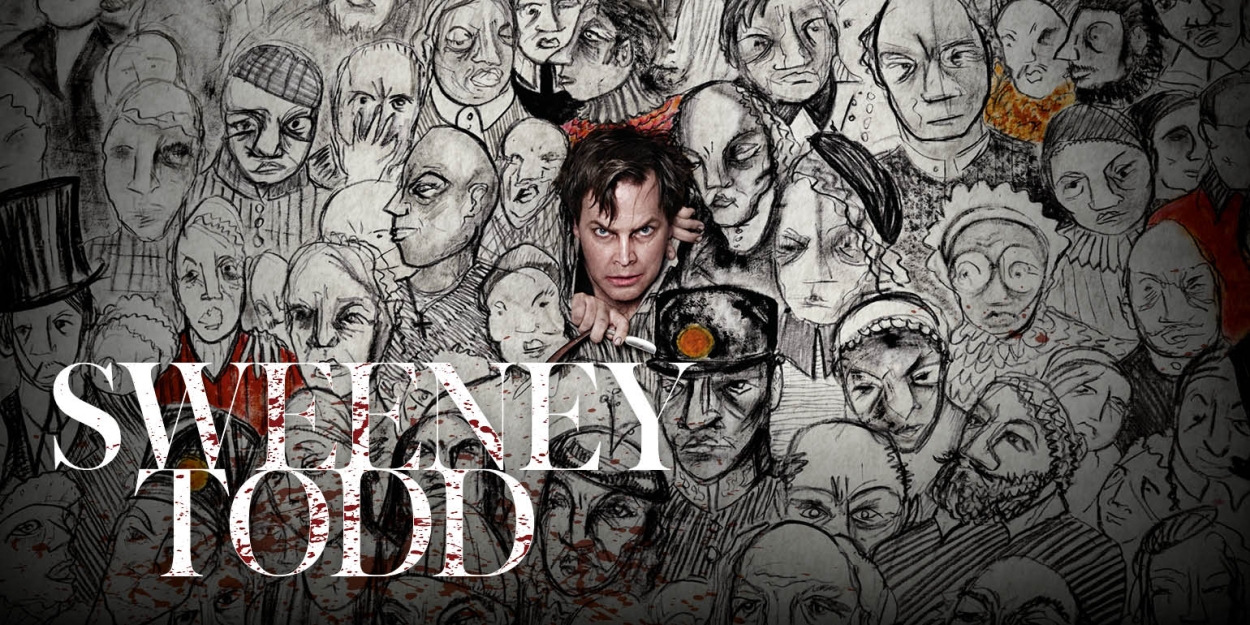 Review: SWEENEY TODD at Kungliga Operan
Sweeney Todd is playing until April 1st.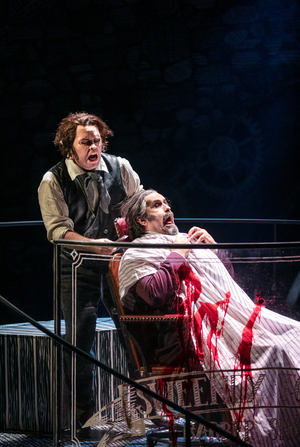 The Royal Opera House in Stockholm, Sweden, is celebrating its 250th anniversary this year, and as part of the celebration it is staging its very first musical, Sweeney Todd. Stephen Sondheim's musical about the demon barber of Fleet Street who slits the throats of his customers who then become stuffing in Mrs Lovett's pies. A dark, bloody tale of a desire for revenge so strong that it leads to Sweeney's own downfall.
It is a perfect choice of musical because with the Royal Court Chapel in the orchestral trench and royal opera, the eerie atmosphere that pervades the action is enhanced. Lena Lindgren's clothes take us back to the middle of the 19th century and they are truly fantastic. Magdalena Åberg has created a scenography that gives depth and darkness. It is reminiscent of the scenography for Les Miserable at Värmland Opera and has the same effect of creating different moods. A silhouette of some of London's famous landmarks is effective, but does it connect temporally with the plot? Everything is lit by Linus Fellbom with a fingertip feel that brings out the dark and unpleasant even more, but also finds the light when it is there.
Ola Eliasson and Karolina Blixt interpret Sweeney Todd and Mrs. Lovett with gusto. They, like the others, find the right tone and body language that is required for musicals because it must not be overplayed and become too big gestures in musicals. Karolina Blixt impresses tremendously by making the morbid side of Mrs. Lovett appear completely natural. Comical in its absurdity.
Sweeney Todd is performed in English with different dialects and at the first note and line of text you get the feeling that you are sitting in a theater in the West End. It is elaborate and lavish down to the smallest detail and makes full use of the conditions of the opera. Undoubtedly the best musical set playing in Sweden right now. Sweeney Todd is being staged again on Broadway starting February 26 so it's great that the Royal Opera House has slotted this production in at the same time.
This is the Royal Opera House's first musical and I'm really looking forward to them putting on more.
Sweeney Todd is playing until April 1st so get your tickets now!