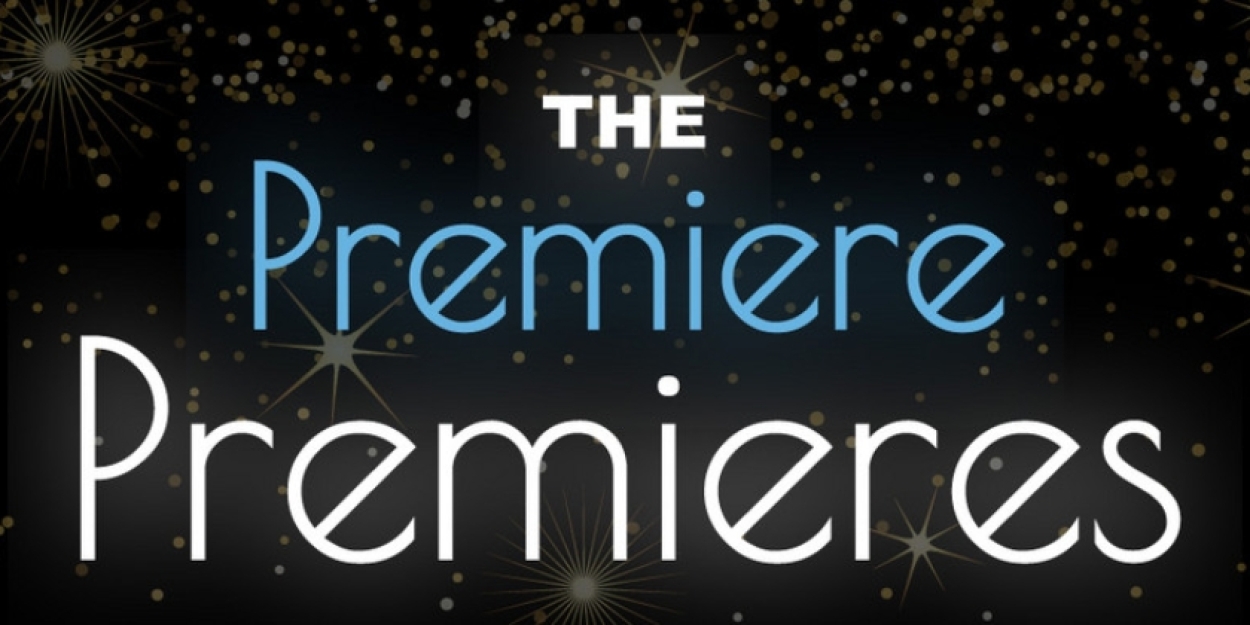 The Premiere Playhouse Opens 2023 Production of THE PREMIERE PREMIERES, Submissions For 2024 Open
Submissions remain open through June 9th, 2023.
The Premiere Playhouse, a non-profit theatre organization based in Sioux Falls opened their inaugural production of The Premiere Premieres at the Belbas Theater in the Washington Pavilion last night. The performance was a culmination of a year long, three phase new play development program and included plays by local playwrights: Broadly Speaking... And Other B.S. (Act 1) by Nancy Tapken, Beth Olsen, Julie Haddock-Sauer, Jill Johnson, and Sue Martens as well as The Theater at Night (Act 2) by Mo Hurley.
In his opening night curtain speech TPP's Managing Artistic Director, Oliver Mayes announced the opening of submissions for their 2024 production of The Premiere Premieres. Launched in 2021, this new play development program works to give playwrights in Sioux Falls and the surrounding areas a platform for their original work in a full production setting, as a part of TPP's mainstage season, while simultaneously providing them with a laboratory space to further develop their work through collaborative programming with other local artists. The selection process for The Premiere Premieres consists of a blind submissions review, an adjudicated festival of staged readings for semi-finalists, and a full production for the two finalists of the 2023-2024 program.
"The development of new plays is not only important to our organization, but imperative to the livelihood of modern theatre", states Oliver Mayes, Managing Artistic Director. "I can think of no better way for us as a company to give back to our community than to provide a creative space for new theatrical voices to express themselves, and in turn, teach us and the Sioux Falls community important life lessons through their inspired work."
Submissions opened today and will remain open through June 9th, 2023. To submit, playwrights should email their script to newplays@thepremiereplayhouse.com with the subject line "Premiere Premieres 2024 Submission" and your script attached in two versions: One with a title page and your contact information, and one without a title page or any information containing the playwright's name, etc. Plays must be new plays and/or have not performed in a public setting, including staged readings. Playwrights must be based within a 100 mile radius of Sioux Falls, South Dakota. Submissions are open to those ages 18 and above. Questions about the program and submissions can be directed to newplays@thepremiereplayhouse.com. A free workshop for aspiring playwrights taught by Kevin Cole (TPP Board Member & University of Sioux Falls Professor of Literature) and hosted by The Premiere Playhouse will take place on Saturday, May 6th; further details and registration will be released soon.
TPP's 2023 production of The Premiere Premieres continues performances tonight at the Washington Pavilion in the Belbas Theater. Tonight and tomorrow's performances are at 7:00pm with a 2:00pm matinee performance on Sunday. See more details and buy tickets here. Don't miss the opportunity to support completely local theatre in Sioux Falls!