by Walter McBride - Jul 31, 2013
Just yesterday, Broadway and film veteran Eileen Brennan died at the age of 80, her publicist confirmed to The Hollywood Reporter. The actress passed away in her Burbank home on Sunday, July 28, after a battle with bladder cancer. Below, BroadwayWorld remembers the stage and screen star.

by Walter McBride - Sep 22, 2012
Welcome to BroadwayWorld.com's 'Photo Blast From the Past' series. Featuring some of the collected theatre gem's of BroadwayWorld's own senior photographer Walter McBride, the series will feature images from his archives of theatre and Hollywood related gems. Today, we're featuring Eileen Brennan circa 1981.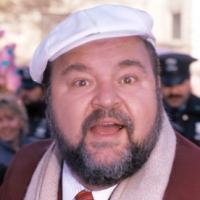 by Walter McBride - May 5, 2009
Actor, comedian, film director, TV producer, and author Dom DeLuise passed away in his sleep on Monday at age 75. He had been fighting a long battle with cancer.