by Stage Tube - Aug 4, 2016
Theatre Royal Stratford East's new season opens with Counting Stars by award-winning playwright and newly appointed Writer in Residence Atiha Sen Gupta. The stage will be transformed into a studio format nightclub installation where you sit on the stage for this funny yet heart-breaking tale directed by Associate Director, Pooja Ghai. Ghai directs Estella Daniels as Sophie and Lanre Malaolu as Abiodun. The production opens on 1 September with previews from 26 August and runs until 17 September. Click below to watch the first trailer for the show!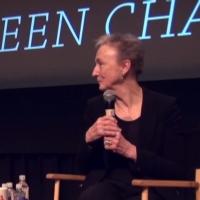 by BroadwayWorld TV - Apr 13, 2014
Screen Actors Guild Foundation and Broadway World have partnered for an filmed Conversations Q&A series to recognize and celebrate the vibrant theatre community in New York City and the union actors who aspire to have a career on the stage and screen. The most recent conversation featured stage legend Kathleen Chalfant, moderated by BroadwayWorld's Richard Ridge. Check out the full interview below!

by BroadwayWorld TV - Jun 8, 2012
BroadwayWorld's Richard Ridge was thrilled to sit down and speak with nearly all of this year's Tony Award nominees at the official Tony Brunch on May 2, 2012, and we will be bringing you special coverage on all of them throughout the awards season. Today we bring you Michael Cumptsy, nominee for Best Featured Actor in a Play for End of the Rainbow.