Pip's Island
Pip's Island is an immersive theatrical adventure that invites kids and their families to become part of an empowering journey to save a mystical Island and its inhabitants from darkness.
Schedule
Schedule varies. Please check official website for up-to-date info.
Pip's Island
(New York, NY)
400 West 42nd Street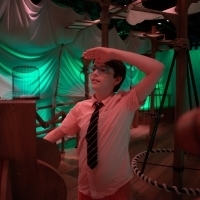 by BroadwayWorld TV - July 11, 2019
In this special edition of Kid Critics, Charles (11), takes a trip to Pip's Island to navigate his own interactive and completely unique theatrical adventure!