Paradise Lost - 2020 - Off-Broadway Tickets, News, Info & More
Tom Dulack's Paradise Lost is a fast-paced, witty and accessible modern retelling of John Milton's classic story about the war in heaven and humanity's fall from grace.
After leading a rebellion of angels, Lucifer (David Andrew Macdonald), has been banished from heaven. Now, beaten, vindictive and furious, Lucifer plots his revenge. He turns his eye to the Creator's new world, a Paradise inhabited by creatures - male and female - made in his image. Adam (Robbie Simpson) and Eve (Marina Shay) have dominion over this garden of delight where they live in joy and happiness. Amidst all this bliss, is but one prohibition - they must not eat from the tree of the knowledge of good and evil.
Schedule
Running Time:
100 minutes, no intermission
Paradise Lost Off-Broadway Cast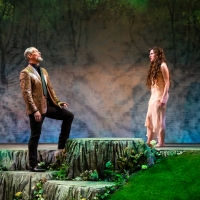 by Chloe Rabinowitz - January 24, 2020
Fellowship for Performing Arts announced today that the New York premiere of Paradise Lost will extend due to popular demand. Originally scheduled to conclude its run on Sunday, Feb. 23, 2020, Paradise Lost will now play an additional week, through Sunday, March 1, 2020.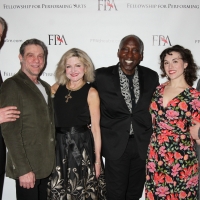 by Nicole Rosky - January 23, 2020
Written by award-winning playwright Tom Dulack (Incommunicado, Kennedy Center Prize for New American Drama; Road to Damascus) and directed by Michael Parva (Irena's Vow, Martin Luther on Trial), PARADISE LOST just opened last night, January 22, at Theatre Three at Theatre Row (410 W. 42nd Street, New York, NY 10036) for a run through Sunday, February 23, 2020. Tickets are on sale now at www.FPAtheatre.com.