Village Theatre Announces Award-Winning Music Director R.J. Tancioco As Artistic Associate
As an Artistic Associate, Tancioco will participate in planning and producing Mainstage seasons, as well as advising youth education programming.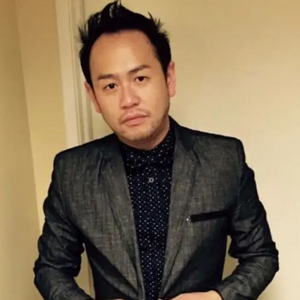 Village Theatre has announced R.J. Tancioco is joining the artistic staff of the theatre as an Artistic Associate. Tancioco is an award-winning, Northwest-based Music Director who has done much of his work at Village Theatre, as well as in numerous theatres throughout the Puget Sound region. As an Artistic Associate, Tancioco will participate in planning and producing Mainstage seasons, as well as advising youth education programming. Tancioco joins current artistic staff Adam Immerwahr (Artistic Director), Brandon Ivie (Associate Artistic Director), Jes Spencer (Casting Director/Artistic Associate), and Tim Symons (Resident Music Supervisor).
"R.J. Tancioco has been an integral part of Village Theatre for decades-bringing his extraordinary musical talents to our Mainstage and youth education programs as a music director, teacher, arranger, and musician," said Artistic Director Adam Immerwahr. "Along with his theatrical and musical brilliance, R.J. brings an encyclopedic knowledge of the musical theatre canon. I'm looking forward to learning from him and collaborating with him."
"I am humbled and grateful to join the artistic staff for Village Theatre," said Tancioco. "This place has been a touchstone for me to grow as an artist and share with our community the joyous gift of musical theatre. I look forward to continuing this work and engaging even further with our community as a new artistic associate."
In addition to his duties as Artistic Associate, Tancioco will continue to serve as a Music Director and Conductor for select productions in Village Theatre's Mainstage and New Works seasons, as well as teaching and music directing for Village Theatre's Youth Education programs. Tancioco served as Music Director and Conductor for Village Theatre's recent production of Rodgers and Hammerstein's Cinderella, a modern twist on the timeless family tale featuring scintillating new costumes, a top-tier cast of Seattle stars, and a spectacular 16-person orchestra.
Tancioco's career as Musical Director and Keyboardist has spanned more than 25 years and extended into the Pacific Northwest and beyond. Select music direction credits include: Rodgers & Hammerstein's Cinderella, You're a Good Man, Charlie Brown, Eastbound, She Loves Me, The Noteworthy Life of Howard Barnes, Hairspray, Disney's Newsies, Dreamgirls, and Les Misérables (Village Theatre); Beauty and the Beast, Urinetown, Mamma Mia!, Grease, Jasper in Deadland, Little Shop of Horrors, and RENT (The 5th Avenue Theatre); The Winter's Tale, As You Like It, The Odyssey, and Here Lies Love (Seattle Repertory Theatre); Head Over Heels and Violet (ArtsWest); The Spitfire Grill (Showtunes Theatre Company); and Bright Star (Taproot Theatre Company). Music Supervisor: Lizard Boy (Seattle Repertory Theatre). A 2010 Gregory Award and 2011/2014 Gypsy Rose Lee Award recipient, Tancioco is an avid vocal coach, arranger, and composer who enjoys educating youth and cultivating new musicals.
Based in Issaquah, WA, with operations in Everett, WA, Village Theatre is a leading producer of musical theatre in the Pacific Northwest. Producing entertaining, quality productions since 1979, Village Theatre has grown into one of the region's best-attended theatres. Through its Village Originals program, Village Theatre is nationally recognized for its contribution to the development of new musicals, having supported the creation of over 180 new works to date. Village Theatre also takes pride in nurturing tomorrow's audiences through its Youth Education programs, serving thousands of young people and their families annually.