SIS Productions Presents SEX IN SEATTLE 17: COMING CLEAN 9/18-10/17
SIS Productions is excited to present the premiere of Sex in Seattle 17: Coming Clean running September 18-October 17, 2009 playing Fridays and Saturdays at 8pm and 10pm. All performances will be at Richard Hugo House located at 1634 11th Avenue (11th Avenue, off of Pine Street) on Seattle's Capitol Hill. Tickets for the 8pm shows are $14 for general admission, $10 for students/seniors/actors. Tickets for the 10pm shows are $10 for general admission, $6 for students/seniors/actors. Group rates are also available. Please call (206) 323-9443 or email tickets@sis-productions.org for reservations and information or see our website at www.sis-productions.org. Advance tickets may be purchased at Brown Paper Tickets ~ call 1-800-838-3006 or go to their website at www.brownpapertickets.com.
Sex in Seattle returns with another brand new episode! But not to fear if you've never seen a previous one - they're easy to jump right into. Join Seattle's longest-running quirky romantic comedy about contemporary Asian American women, their lives and their loves. Relationships are messy. Too much is left unsaid. So what's a gal to do? Tess, Jenna and Elizabeth get a little divine inspiration in how to deal with the men in their lives. Sex in Seattle - smart and sexy with a sense of humor!
Audiences over the past 15 episodes have shared the following accolades: "Funny as hell!" ¨ "Wow ~ very funny & different!" ¨ "LOVED IT!!!" ¨ "I was totally blown away. It was certainly the best show I've seen all year." ¨ "Thanks for making my visit to Seattle worth every cent" (Denver resident) ¨ "This episode showed great depth, yet was even funnier than ever!" ¨ "The script was so original, funny, and creative - our stomachs started hurting because we were laughing so hard." ¨ "This is the best thing I've seen in Seattle!" ¨ "We just love SIS and every one seems to get better and better!" ¨ "They're so addicting!" ¨ "cute and clever" ¨ "We really liked the use of video...they were awesome!"
Rated "PG-13" for sexual innuendo and wickedly naughty behavior.
Sex in Seattle 17: Coming Clean is created by Kathy Hsieh and ShawnJ West, is written by Kathy Hsieh, directed by ShawnJ West and produced by Lorna Chin, Kathy Hsieh and Roger Tang. Featuring Leilani Berinobis, Henry Drew, Tom Falcone, Alex Garnett, Kathy Hsieh, Gigi Jhong, May Nguyen, Moses Yim and more! Plus video cameos by Miko Premo, Toni Rose and Ray Tagavilla!
SIS Productions is a Production Company that strives to create, develop and produce quality works that involve Asian American women, their themes, and Asian American issues. SIS Productions encourages opportunities and support for Asian American women to be involved in all aspects of the production of artistic endeavors.
Sex in Seattle is a dynamic, groundbreaking episodic theatre show that aims to:
Portray contemporary Asian Americans in a truer light, reflecting our diversity and uniqueness of being both Asians and Americans.
Believably address and explore the issues of womanhood ~ sexuality, struggles, identity, relationships, perceptions, and more, using humor and drama.
The Theater Residency at Richard Hugo House provides a home for all aspects of the companies' work during their two-year residencies including the venue, unlimited rehearsal space, office space, and storage as well as cross marketing with Hugo House events. Hugo House awards two theater companies with residencies for two years each to bring the work of local playwrights to the stage. More information on these and other Hugo House writers-in-residence can be found at
www.hugohouse.org/residencies
.
Special Events:
SIS Productions is excited to announce some very special events that will take place during the run of Sex in Seattle 17: Coming Clean.
OPENING NIGHT GALA: Join the Sex in Seattle cast for a gala reception and opening night party after the 8:00pm performance and before the 10:00pm performance on Friday, September 18. Admission to the gala is free with an opening night ticket to the show.
MIX & MINGLE NIGHT: Join us Friday, September 25 between the 8:00pm and the 10:00pm performances for a lively panel discussion on the dynamics of race when it comes to dating! Ask the questions you've always wanted to ask! Mingle with others! Win fabulous prizes!
Special thanks to the Office of Arts & Cultural Affairs, City of Seattle and 4Culture King County Lodging Tax for their support of our 2009 season.
More Hot Stories For You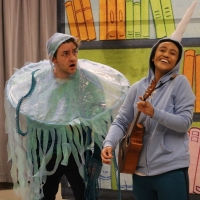 Cast Announced For The 5th Avenue Theatre's Educational Touring Company's NORTHWEST BOOKSHELF

December 5, 2022

The 5th Avenue Theatre has announced casting for Northwest Bookshelf, this season's Educational Touring Company show, which will tour to schools and community centers across Washington state from February to May 2023.
---
Mike Marshall, Edgar Meyer, George Meyer, And Bryan Sutton To Perform Together At The Moore Theatre  

December 5, 2022

Seattle Theatre Group (STG) welcomes American music masters Mike Marshall, Edgar Meyer, George Meyer, and Bryan Sutton to collaborate onstage for a special performance on January 23, 2023, at the Moore Theatre.
---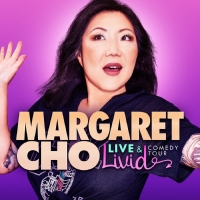 Margaret Cho to Launch LIVE AND LIVID! Tour in 2023

December 5, 2022

Margaret Cho - the five-time Grammy and Emmy nominated comedian/actress has announced she will tour the country with her brand new Live and LIVID! tour. The Live and LIVID! tour will hit theaters across North America with tickets on-sale Friday, December 9.
---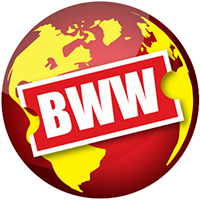 WICA and Wellington Day School Foundation Offer A Completely Local, Brand New School-Centered Production

December 2, 2022

WICA, in collaboration with Wellington Day School Foundation, offers a completely local, brand new school-centered production. 
---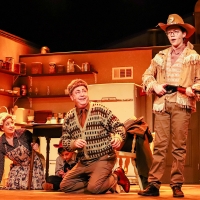 Photos: A CHRISTMAS STORY Announced At Tacoma Little Theatre

December 2, 2022

See first look photos as Tacoma Little Theatre presents A Christmas Story, adapted for the stage by Philip Grecian. This holiday classic will be directed by Jennifer York. 
---