Review: SOUTH PACIFIC, Theatre Royal, Glasgow
Review of South Pacific at Glasgow's Theatre Royal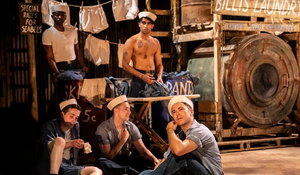 South Pacific is a 1949 musical revival about the American Military that opened to rave reviews at the Chichester Festival Theatre in 2021.
Boasting a star-studded musical theatre cast, South Pacific features performances from Gina Beck, Julian Ovenden, Joanna Ampil and Rob Houchen. Setting this production apart from most touring productions, South Pacific has a full orchestra which brings timeless songs such as "Some Enchanted Evening" and "Younger Than Springtime" to life.
It would be easy to get this much-loved musical wrong but Daniel Evans' production of Rogers and Hammerstein's classic hits all the right notes. When Nurse Nellie meets Emile de Becque she falls for him but declares that him having mixed-race children is a dealbreaker and calls off the romance. The opening scene hits the ground running with their relationship and while it could be difficult for audiences to connect with these characters immediately, Beck and Ovenden are completely captivating in their roles.
It's a long first act running at 90 minutes but the time flies in this gorgeous production. Peter McKintosh's set and costume design is beautiful and classic, ensuring that none of this show feels dated. The character Bloody Mary (Joanna Ampil) seems to have been given more depth and nuance than in previous productions and South Pacific is all the better for it.
While some of the script and language might still be a little jarring, South Pacific has been reworked for a modern audience and highlights some issues that are unfortunately still relevant today.
Photo credit: : Johan Persson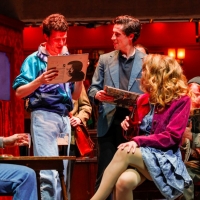 Review: THE COMMITMENTS, Theatre Royal, Glasgow

December 6, 2022

The Commitments musical has been adapted from the novel by Booker prize winning author Roddy Doyle himself and is directed by Andrew Linnie.
---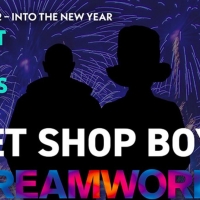 Pet Shop Boys To Headline Edinburgh's Hogmanay Celebrations

December 6, 2022

The duo will welcome the arrival of 2023 with a greatest-hits show, performed to an audience gathered in Edinburgh from around the world
---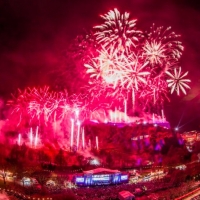 Further Additions To Edinburgh's Hogmanay Celebrations

December 6, 2022

Further additions to Edinburgh's Hogmanay Programme including FREE New Year's Day Sprogmanay and First Footin' events
---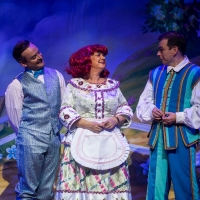 Review: BEAUTY AND THE BEAST, King's Theatre, Glasgow

December 2, 2022

Dreaming of a happier life, the beautiful Belle finds herself transported to a cursed castle and held captive by a hideous beast. To her surprise, the castle is full of magical characters placed under a spell by an evil enchantress. Can Belle see beyond the monster and fall in love with her captor before the last petal falls from the enchanted rose? Or will the Beast's selfishness cost him the world he once knew and the hand of the girl who has melted his heart?
---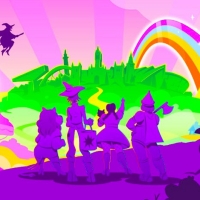 Review: THE WONDERFUL WIZARD OF OZ, Tron Theatre

November 27, 2022

When a tornado rips through her home, Dorothy Blawna-Gale and her trusty dog Tronto, find themselves landed in the mystical land of Oz. To get back to their beloved home they must embark on a treacherous and lethal journey through all sorts of hilarious bampoterry.
---