Camerata Pacifica Announces February Programme
Learn more about the performance lineup here!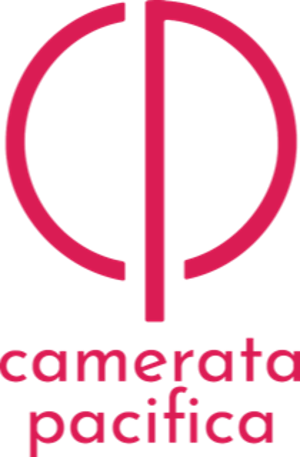 Camerata Pacifica's February program opens with the chilly mystery of Prokofiev's Op. 80, F minor Violin Sonata, and closes bathed in a beautiful, warm sunset of Johannes Brahms' Vienna, with his Clarinet Quintet in B minor, Op. 115.
"like the wind blowing through the gravestones", is how Prokofiev described a particular passage in his sonata, a work he struggled to compose. At turns mysterious, brutal, virtuosic and beautiful this musically elusive sonata will be vividly realized by Camerata Pacifica virtuosi Paul Huang, (the Bob Christensen Chair in Violin), and pianist Gilles Vonsattel. Huang and Vonsattel are well-known to Camerata audiences for their electrifying performances as a duo; this sonata a perfect vehicle for their artistry.
Still shrouded in Soviet mystery, the program continues with Schnittke's hauntingly beautiful, yet also intense, Prelude in Memoriam Dmitri Shostakovich, for two violins, (one off-stage).
The final work of the program turns an emotional corner to reflective warmth and beauty, featuring the instrument which brought Brahms out of retirement. Camerata Pacifica's Principal Clarinetist, Jose Franch-Ballester leads the Op. 115 Clarinet Quintet. Brahms, at the peak of his career and the peak of his celebrity in the Austrian capital, combined the mellifluous, darkly sweet clarinet tones with perfect string writing in this sublimely beautiful quintet.
Performances
Sunday, February 12 at 3pm, at the Museum of Ventura County in Ventura
Tuesday, February 14 at 7:30pm, at The Huntington in San Marino
Thursday, February 16 at 8pm, Zipper Hall at the Colburn School in Los Angeles
Friday, February 17 at 7:30pm, Santa Barbara Museum of Natural History, Fleischmann Hall
Program
Prokofiev - Violin Sonata No. 1 in F minor, Op. 80
Schnittke - Prelude in Memoriam Dmitri Shostakovich
Brahms - Clarinet Quintet in B minor, Op. 115
New Temporary Venue in Santa Barbara
The February 17 performance will take place at the Santa Barbara Museum of Natural History, while Camerata Pacifica's longstanding Santa Barbara home, Hahn Hall at the Music Academy, undergoes lighting and technology upgrades.
For a complete list of concert dates, venues, programs, and artists, and to purchase tickets, please visit www.cameratapacifica.org.