Alice Childress's Trouble in Mind at American Conservatory Theater
Dates

3/29/2021 - 4/4/2021

Theatre


San Francisco,CA




Directed by Awoye Timpo
MARCH 29-APRIL 4, 2021 - New On-Demand Performance Dates
MARCH 29, 2021 at 6 p.m. PST - Opening Night Watch Party

Time: 1957. Place: New York City. Six actors gather in a Broadway theater to rehearse an anti-lynching play, written and directed by white artists. Newcomer John believes in the sanctity of theater, ingénue Judy insists there's only the human race, and veteran actress Wiletta is torn between getting along and delving into the authentic truth of her character. As the actors get on their feet and small talk turns into discussion on motivation and theme, tension begins to run high, ultimately reaching a point of no return. A boulevard comedy with undeniable dramatic force, Alice Childress's masterpiece would have been the first play by a Black woman produced on Broadway if she had agreed to the producers' demands that she soften its message. Funny, incisive, and poignant, this play-within-a-play is an unflinching examination of white fragility and liberalism in the theater industry.

Casting for Trouble in Mind includes: Patrice Johnson Chevannes, Anthony Fusco, David Harbour, Kadeem Ali Harris, Steven Anthony Jones, Eliza Kaye, Dakin Matthews, Johnny Rice, Lauren Spencer, and Kaiy Watts.

Creative team for Trouble in Mind includes: Jason Ardizzone-West (Production Designer), Beryl Baker (Video Designer & Editor), and Arminda Thomas (Dramaturg).

News About Alice Childress's Trouble in Mind at American Conservatory Theater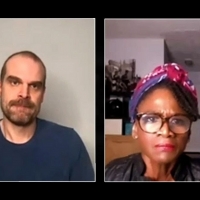 A.C.T. Presents Filmed Reading Of Alice Childress's TROUBLE IN MIND
March 29, 2021
American Conservatory Theater (A.C.T.) will present a filmed reading of Alice Childress's brilliant comedy/drama Trouble in Mind now through Sunday, April 4, 2021. Directed by Awoye Timpo, Trouble in Mind is part of the A.C.T. Out Loud series, which features a series of enduring play readings by some of the greatest minds of generations past.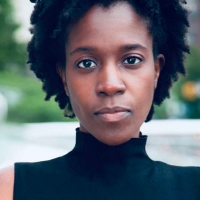 A.C.T. Announces New Performance Dates and Casting for A.C.T. Out Loud Series
February 18, 2021
The three upcoming readings are: Alice Childress's Trouble in Mind, directed by Awoye Timpo; George Bernard Shaw's Arms and the Man, directed by 2020 SAG Award nominee, Obie Award winner, and Tony Award nominee Colman Domingo; and Thornton Wilder's The Matchmaker, directed by Dawn Monique Williams.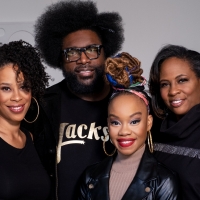 American Conservatory Theater Announces Season Lineup Including the World Premiere of SOUL TRAIN and More
July 29, 2020
Today, American Conservatory Theater unveiled the diverse lineup that will make up San Francisco's premier nonprofit theater organization's new season.