AN ACT OF GOD at Palo Alto Players
Dates

9/4/2020 - 9/20/2020

Theatre


1305 Middlefield Road
Palo Alto,CA 94301
Twitter Facebook Instagram

Tickets Info

$15, $25, $40
Phone: 6503290891




God is coming to Palo Alto for the first time ever and Shes got a lot to say! Palo Alto Players opens its 90th anniversary season with a fully livestreamed production of the sinfully funny, irreverent comedy AN ACT OF GOD, the first Broadway play based on a Twitter feed, written by 13-time Emmy Award winner David Javerbaum. Directed by legendary Bay Area comedian Debi Durst, this heavenly cast of three (Emily Scott as God, joined by her two socially-distanced archangels played by Steve Schwartz and Brandon Silberstein) will perform all eleven shows live from their living room production studios, broadcast directly to your home. AN ACT OF GOD runs September 4 through 20, 2020. Streaming tickets are on sale now at paplayers.org or by phone at 650.329.0891.AN ACT OF GODBy David JaverbaumDirector: Debi DurstScenographer: Scott LudwigLighting Designer: Matt WebbCostume Designer: Melissa SanchezSound Designer: Jeff GraftonTechnical Advisor: Grant HubertyPay-What-You-Choose - $15, $25, $40 from Palo Alto Players Box Office at 650.329.0891 or online at www.paplayers.org

News About AN ACT OF GOD at Palo Alto Players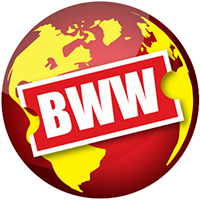 Palo Alto Players Opens 90th Season With Livestream Of AN ACT OF GOD
August 20, 2020
God is appearing live from Palo Alto for the first time ever and She's got a lot to say! Palo Alto Players opens its 90th anniversary season with a fully livestreamed production of the sinfully funny, irreverent comedy AN ACT OF GOD, the first Broadway play based on a Twitter feed, written by 13-time Emmy Award winner David Javerbaum.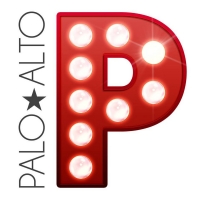 Palo Alto Players Announces Reimagined 90th Anniversary Season Featuring ALLEGIANCE, MATILDA and More
July 02, 2020
Palo Alto Players, the Peninsula's first theatre company, has announced its reimagined 90th Anniversary season - a lineup of shows designed to withstand these uncertain times.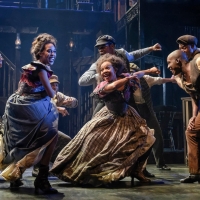 PARADISE SQUARE Earns More TBA Award Nominations Than Any New Musical; Full List!
September 21, 2019
Theatre Bay Area, one of the largest regional performing arts service organizations in North America, has announced the finalists of the 2019 TBA Awards. The sixth-annual TBA Awards Celebration will take place on Monday, Nov. 4 at the Herbst Theatre (401 Van Ness Avenue, San Francisco).

Palo Alto Players Announce 2019-20 Season; BRIGHT STAR, A DOLL'S HOUSE, PART 2, and More
January 28, 2019
Palo Alto Players, the Peninsula's first theatre company, announces its 89th season titled - "If You Knew My Story."

THE SANTALAND DIARIES Returns to TheatreWorks This Holiday Season
October 10, 2018
Back by popular demand, TheatreWorks Silicon Valley presents the holiday hit The Santaland Diaries, returning to the intimate 180-seat Lohman Theatre. Written by David Sedaris, this rollicking one-man cure for an overdose of holiday hype will have a limited three-week run in Los Altos Hills.