GHOST WATCH PARTY at LONESOME WHISTLE PRODUCTIONS
Dates

10/31/2020

Theatre


184 Madrona Street
CHULA VISTA,CA 91910
Twitter Facebook Instagram

Tickets Info

FREE
Phone: 6198364628




Live on Facebook, Lonesome Whistle Productions Presents an unusual and sometimes disturbing event marking Halloween. Over the last twenty-eight years, there have been countless screenings of the BBC supernatural drama GHOSTWATCH, But the line between fact and fiction has always been unclear. Using the modern idiom of the watch party, Tom Steward hosts GHOST WATCH PARTY.GHOSTWATCH was a TV movie broadcast on the BBC for the first and only time on Halloween in 1992. It posed as a live factual program about paranormal investigations but was in reality a calculated piece of horror filmmaking in a supernatural vein. After it aired, the film was the subject of great controversy across Britain with accusations of duping viewers into thinking it was real and appealing to children who were too young to watch. On All Hallows Eve 2020, we host a Watch Party live on Facebook for GHOSTWATCH in the movies original 9.25pm timeslot where viewers from around the world will come together for a virtual online screening re-enacting the 1992 TV broadcast. Tom Steward will be doing a live commentary on the film and responding to messages from viewers on social media in real time. At 9.20pm Greenwich Mean Time/Pacific Standard Time we start the Watch Party on our Facebook Page. The screening begins promptly at 9.25pm and runs for 95 minutes.Be warned. Like GHOSTWATCH, this event is not what it seems.

News About GHOST WATCH PARTY at LONESOME WHISTLE PRODUCTIONS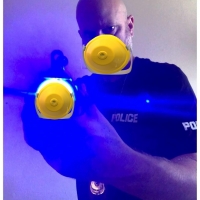 Fringe Festival Hit Returns As Virtual Monologue Series During Quarantine!
January 20, 2021
In Space, No-one Can Hear You Quarantine!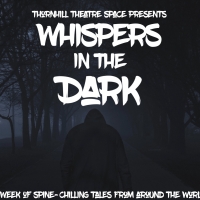 Thornhill Theatre Space Presents WHISPERS IN THE DARK
October 19, 2020
Thornhill Theatre Space has announced their spine chilling 2020 Halloween Event, "Whispers in the Dark", a week of twisted tales from around the world. During the week leading up to Halloween, join them on their Facebook page as they present petrifying performances from Malaysia, Turkey, England, Ireland and America!